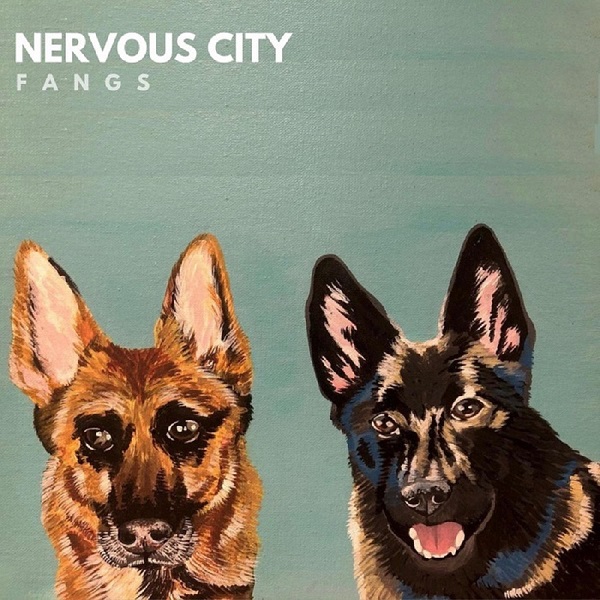 Enticing with both jangly lushness and punchy power-pop hooks, FANGS is the debut album from Nervous City, a band based in Newtown, Connecticut. They impress with a range of quality songwriting, from the serene jangle-pop emotion of "1234, Fine" to the vibrant briskness of "Fool's Gold." The four-piece comprises multiple talents from the New Haven, CT scene, and they compiled this debut album from "about 40 songs" written during the pandemic, narrowing it down to these 10 highlights.
The highlights are numerous throughout. "Time" is particularly impactful with its fiercely melodic vocal lead and wordless vocal harmonizing, exuding a retro-rock styling with shades of Elvis Costello. "Over and Out" enthralls with its beckoning power-pop appeal, as dramatic vocals and jangly guitars intersect beautifully. The aforementioned "Fool's Gold" packs a contagious hook — "you could have sold this fool's gold," — that serves as one of many replay-inducing facets throughout. FANGS is a blast of a listen from Nervous City.
—
"Fool's Gold" and other tracks featured this month can be streamed on the updating Obscure Sound's 'Best of October 2023' Spotify playlist.
We discovered this release via MusoSoup, as part of the artist's promotional campaign.