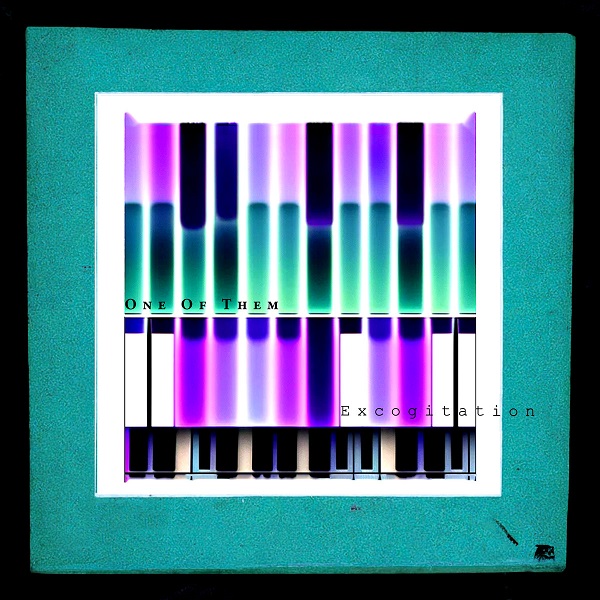 Comprising two ambient tracks that excel in their serene atmospheric composure, the Excogitation EP is the fourth release from One Of Them, the project of Niko Dalagelis. Releasing via New York-based label Artificial Owl Recordings, the EP stirs across its two tracks, navigating with patient textural envelopment in its extended runtimes; each track spans over 23 minutes, making for an ideal listening for any occasion, whether studying, falling into a gentle sleep, or listening attentively to the gorgeous intricacies within.
Prompting introspection, Excogitation embraces subtlety and development, also emphasizing "the use of a randomized sequence triggering a SH-01A and a Digitone." The opening "Excogitation 1" caresses with a light background crackling and sporadic pulses, traversing with gradually ascending effervescence into a buzzing intrigue past the 10-minute turn. The cohesion of graceful twinkling and crackling/buzzing engrossment makes for a riveting listening experience.
"Excogitation 2" assumes a spontaneous feeling, like wind-chimes blowing upon a capricious breeze of wind. The caressing trickling leads a consistently meditative enticement, presenting a soundscape that concludes this gently absorbing EP with wholly satisfying allure.
—
The opening track and others featured this month can be streamed on the updating Obscure Sound's 'Best of October 2023' Spotify playlist.
We discovered this release via MusoSoup, as part of the artist's promotional campaign.