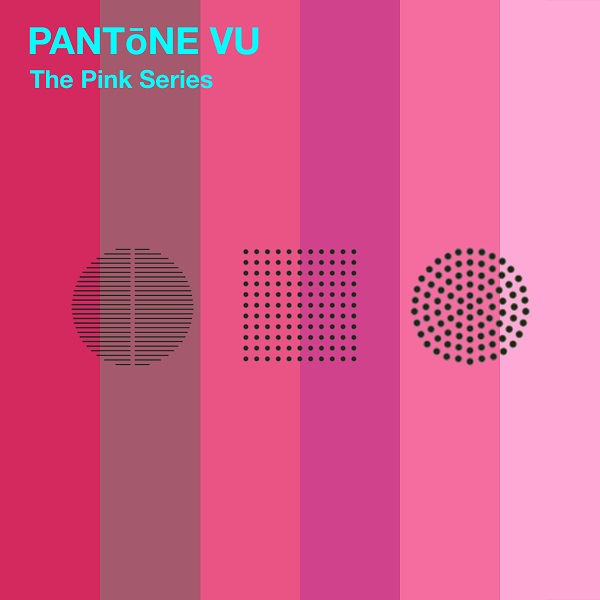 Sounding like a love letter to audio creation and synthesizers especially, The Pink Series is the latest EP from Canadian lo-fi duo PANToNE VU. The release marks their fourth in a series of color-themed EPs — following 2022's The Blue Series and The Orange Series, in addition to this year's The Green Series.
The opening "TE-Lab Pink" intertwines the calming voice of an audio tech tutorial with lush synths, stressing the virtues of proper cable placement amidst a serenely inviting soundscape. The track serves as an ode to synth enthusiasts Love Hultén and Alissa DeRubeis. The Gothenburg-based Hultén built a pink synthesizer for the duo, called the TE-Lab. Meanwhile, DeRubeis' vocals are a pivotal part of the track. "We found her calm and inviting approach to patch building so peaceful that we built a track around her," the duo explains.
The chilled-out "Chelsea Pink" follows, intertwining a gentle rhythm section with spirited, funk-tinged doses of synth-laden charisma. Gentle piano trickles adorn intermittently, creating an intriguing sense of momentum. Lushness is also apparent throughout "Tuscadero," with stutter-y vocal samples and mellow synth directions mingling with a hazy-afternoon charm.
Guitar and piano cast a live-feeling allure on "Flamingo," exuding a playful bounciness into the riveting finale "Miraval." Here, late-night piano tones and hip-hop percussive flair combine into a vocal sample, whose audible enthusiasm for art and color resonates alongside the stimulating sonic soundscapes throughout the EP. The Pink Series EP is another compelling entry in the series of color-themed EPs from PANToNE VU.