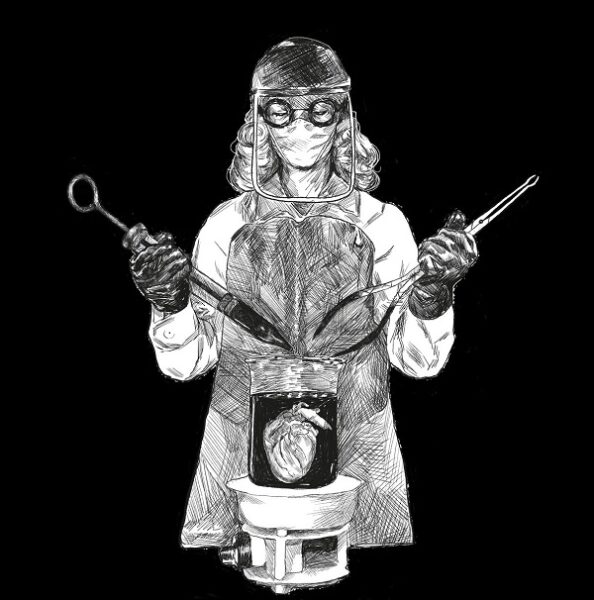 Manchester-based singer/songwriter and multi-instrumentalist Quincey May Brown impresses with the beautiful single "Heart, I Hope This Email Finds You Well." Dreamy vocal introspection and frolicking, elegant harp lead a gripping introduction, as gentle brassy blares ease in. Producer Joel Harries (Lichen Slow, 72%) crafts a hypnotic, gently developing soundscape that fully compels alongside Brown's riveting songwriting and vocals.
"Heart, I Hope This Email Finds You Well" comes via Brown's upcoming album, Basic Surgeon, out on November 15th. The album is described as "deeply personal and introspective," utilizing themes and metaphors of human anatomy — as the album's protagonist assumes the role of surgeon, dissecting friendship, heartbreak, and beyond throughout an auto-biographical narrative.
"Just thinking about blood makes me dizzy," the vocals admit early, then lamenting how certain parts of anatomy are "pissed at me," before pleading a surgeon for a fix. The heartrending call for emotional repair plays chillingly throughout, set against a gripping and lushly inviting soundscape with spaciously gorgeous qualities.
—
This and other tracks featured this month can be streamed on the updating Obscure Sound's 'Best of October 2023' Spotify playlist.
We discovered this release via MusoSoup, as part of the artist's promotional campaign.