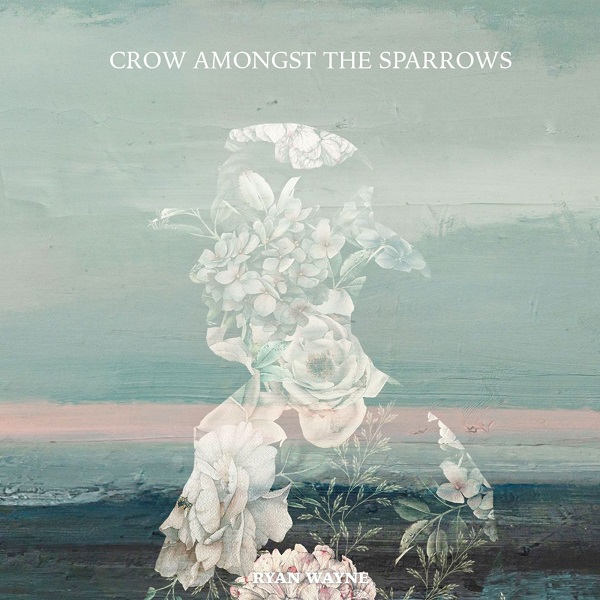 Crow Amongst the Sparrows finds Canadian singer/songwriter Ryan Wayne excelling in a heartfelt vein of roots-rock and folk, thematically traversing across varied landscapes of the human experience — from tragic struggles to celebrations of perseverance. Also a founding member and songwriter in acclaimed band The Warped 45s, Wayne's solo output excels with Crow Amongst the Sparrows.
The album engrosses in its poetic portrayals of life's tumults, specifically "financial insecurity, alcoholism, mindfulness, lost love, and indecisiveness," per Wayne. "Forty Paces to the Bottom" opens the album in apt form, chronicling the progressions through one's life. Twinkling keys and string-laden pushes complement a steady vocal composure, musing that "the past is gone," into soaring guitar-laden atmospherics. Its fire escape analogy, and its required descent prompting necessary turning points in one's life, proves wholly resonating.
Crow Amongst the Sparrows plays with strong captivation throughout, also standing out with the timeless-sounding waltz "Wherever You Land." Considered "a farewell letter of sorts to the late great, John Prine," the track's twangy guitar infusions and caressing vocal harmonics — culminating beautifully around the mid-point — also complement themes of perseverance, particularly aimed at everyone who experienced the toll of the pandemic.
From the finger-picked folk feeling of "Maria" to artful analogical expanse of the opening "Forty Paces to the Bottom," Crow Amongst the Sparrows presents an array of riveting songwriting from Ryan Wayne.
—
"Forty Paces to the Bottom" and other tracks featured this month can be streamed on the updating Obscure Sound's 'Best of October 2023' Spotify playlist.
We discovered this release via MusoSoup, as part of the artist's promotional campaign.