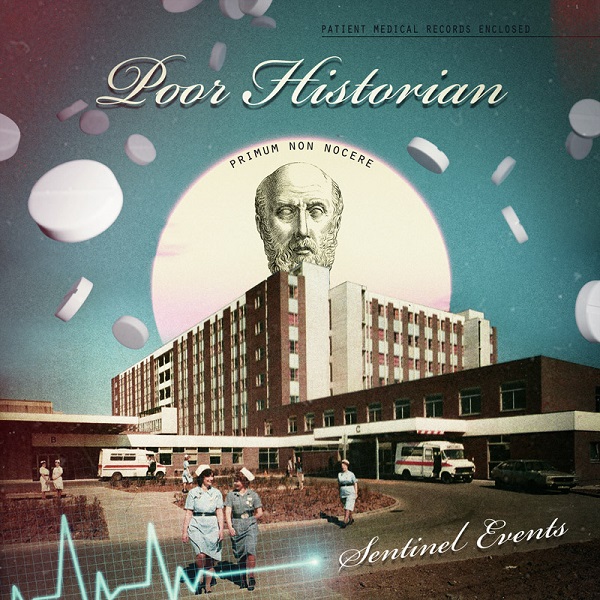 Florida-based artist Poor Historian presents an intriguing conceptual success with new album Poor Historian. The release's namesake is a medical term, referencing a patient that has difficulty remembering the events leading to their hospitalization. Reinforced via the opening track's voice-memo narrative, the release is retold through the lens of such a "poor historian," exploring personal experiences and faltered relationships.
"Futures Will Arrive Regardless" introduces us to the project's musical element, conveying a dreamy and textured rock allure with understated vocals, ruminating acoustics, and lingering electric guitar tones. The lyrics emit washing one's hands of past mistakes, looking ahead to a future despite past errors. "Hippocratic Oath" follows up, haunting with its hospital-room observations into a forlorn acoustical drive, its impassioned vocal tone and piano-touched additions reminding of Bright Eyes.
Highlights are numerous throughout. "Cold Planet" reflects on the haunting nature of low expectations amidst a range of lo-fi acoustics and more buzzing synth-touched spells. "Sunken Cost" also appeals in its blood-rushing-to-my-head audible conveying, lamenting "I'm not dead, but it sure feels like it." Harmonica additions add a lovely component, as well. Poor Historian is a visceral, gripping conceptual album from Sentinel Events.
—
"same Clothes" and other tracks featured this month can be streamed on the updating Obscure Sound's 'Best of October 2023' Spotify playlist.
We discovered this release via MusoSoup, as part of the artist's promotional campaign.