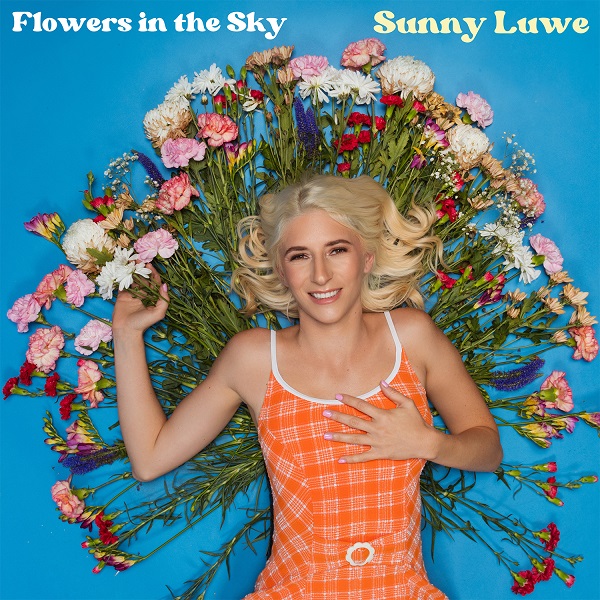 The debut album from Weilwan artist Sunny Luwe, Flowers In The Sky spans across breezy yet empowering pop, funky charisma, and nostalgic odes to '60s/'70s love songs. The soulful release follows up five successful singles, drawing in listeners with a feel-good pop adoration, touting a bountiful array of hooks and beautiful vocal layers. "The album is a thank you to all the beautiful people in our lives, who love us just as we are, so we can bloom like Flowers in the Sky, expressing our truest and fullest nature," Luwe says.
Co-written with Sally Seltmann, the opening "Fly Like A Bird" immediately enamors in its theme and harmonious production. "I would climb mountains so high," Luwe's vocals let out, furthering the adventurous and soaring spirit; the "fly like a bird, dancing in the breeze," refrain compelling in its hooky lushness. Wordless vocals and twangy guitars bolster thereafter in the catching bridge, traversing into a final hooky reprisal. "Fly Like A Bird" opens the album with melodic, accessible appeal — emitting relatable sentiments of breaking free from one's self-constraints.
The laid-back "Summer Sky" meshes balmy kisses with "I want your summer kisses," adoring — audibly capturing the feeling of sunlight and "sweet romance," within "a world we call our own." The conveying of daydream living plays aptly amidst the dual-vocal reflections (featuring Matt Collins of okmattcollins) and mixture of illuminated keys and breezy acoustics. Flowers in the Sky opens with two tracks that excel with their effervescent hookiness and seize-the-day ethos — valuing the spirit of adventure and the beauty of summer romance alike.
The album's title track remarks that "the world has come alive," as a bluesy vocal appeal and funky bass line surround a feeling of disappearing troubles. "Because of you, it's like flowers in the sky," Luwe croons, constructing another vocal hook that resonates in its melodic and lyrical clarity.
Successfully achieving a suave nostalgia, "I Got A Thing For You" mixes things up a bit, admitting "you are my drug," in a love-addicted fervency; the swankier funk-pop showcase stands out aesthetically, serving with sequentially climactic enamoring following the breezier odes to romance. The next track, "Drive You Wild," embraces the funky rhythmic confidence even more; the result is similarly enchanting.
"Piece Of Art" shifts back into the more spacious, duet styling — with okmattcollins's heartrending vocals appearing again. Like "Summer Sky," the vocal pairing excels — and with "Piece Of Art" casts a more tender spell with its string infusions and psych-friendly woodwind pulses. The harmonious backing vocals at 01:30 further that '60s/'70s pop nostalgia. This gorgeous track and the intimately acoustic "Made Me Smile" conclude the ravishing Flowers In The Sky with a gentle yet absorbing delightfulness.