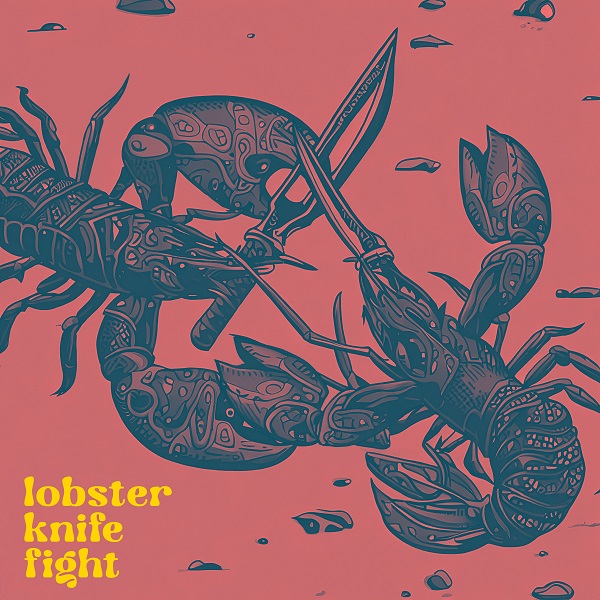 Luxembourg-based duo The Cookie Jar Complot infuse an exciting array of math-rock and post-punk influence within their riveting instrumental rock sound, at full force throughout their newly released Lobster Knife Fight EP. The aesthetic here represents a shift for the project, now pursuing "heavier, faster and dancier themes in music and in imagery."
Opening track "Beaver Deceiver" is exemplary of the act's tonally dynamic strengths. Lush synths and patient, gentle guitar expands into a feverish, jumpy array of guitars and reflective rhythms, excelling into a dazzling, trickling invigoration as the first minute concludes. The sporadic guitar pulses and fragmented momentum arise into more understated moments, like the four-minute turn, alongside bursts of ardent momentum. The EP kicks off with commanding force.
An atmospheric rock sound lingers throughout the EP's remainder. "Birds Are A Lie" is another highlight, venturing through thick moody bass crawls and eerie guitar stylings, culminating in an anthemic soaring by mid-point. "Tilidin Zidane" also compels with its fusing of serene synth glistening with caressing guitar tones, undertaking a steady evolution throughout its riveting journey. The Cookie Jar Complot consistently impress throughout their Lobster Knife Fight EP.
—
"Beaver Deceiver" and other tracks featured this month can be streamed on the updating Obscure Sound's 'Best of October 2023' Spotify playlist.
We discovered this release via MusoSoup, as part of the artist's promotional campaign.