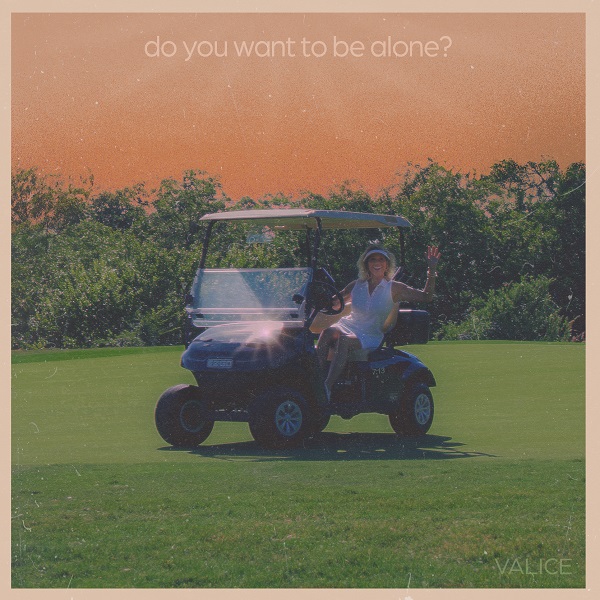 Flourishing psych-pop, soaring rock, and colorful hip-hop are among the gripping stylistic pursuits throughout the do you want to be alone? EP, the second release from Austin, TX-based band Valice.
The opening "nomadic" is exemplary of the band's tonally dynamic strengths. Lush, psych-friendly vocals enamor alongside bursting guitar-laden intensity, as playful synths emerge with a danceable fervency. Vocal yearning for "someplace I can call home," drives into the spirited guitar/synth intertwining, intriguing further as overlapping vocal samples emerge. Resonating in its themes of freedom and self-expression, "nomadic" kicks the EP off with melodic engrossment.
An initially debonair rock disposition emerges on "wonder if…" — where a steady vocal presence and quaint guitar pulses evolve into synth-y flourishes and an ensuing blast of guitars. This gem succeeds with a tightly constructed rock/pop vein reminding fondly of Phoenix, strutting a greater sense of immediacy than the dynamic opener. The synth-minded spectrum is embraced fully with the ensuing "tell me i'm the best you've had," particularly in its first half, and then traversing into sharp guitar additions into the hazy title-touting refrain.
"don't know where, don't know why" is another highlight, traversing from hazy, spacey intrigue into a melodic rock composure. I'm fondly reminded of Vampire Weekend in the vocal sections, while the organ-laden traversing — "enter through the narrow gate," — exudes a psych-friendly appeal.
The band even achieves a feel-good hip-hop timelessness here, via the collaborative "all my lies" — featuring the lush vocals of Brynn Bowman and gripping hip-hop flow of Fak3 5miles. Playful keys and eclectic vocal performances prove enjoyable throughout. The closing "do you want to be alone?" meshes lively piano and roaring guitars for an excitable finale, capping off this stellar and eclectic EP with enduring appeal.