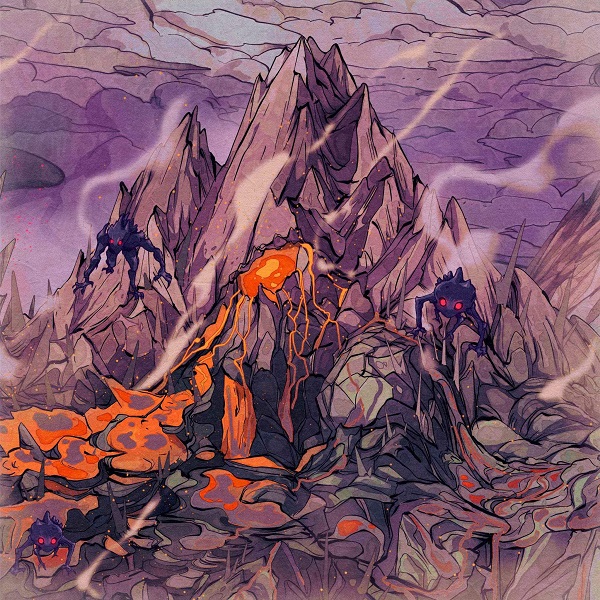 Enthralling with a dynamic prog-rock sound spanning from brightly melodic twangs to nocturnal contemplation, "The Izoku" is a new track from Yomi Ship, a band from Perth, Australia. The release marks the first track from their upcoming debut album, releasing this coming April via Birds Robe Records. The single is accompanied by a riveting animated music video (below); its hypnotic flashes of autumnal colors make for a vivid audible supplement.
Hypnotic rhythms and twangy guitars slither alongside reflective bass, crafting a climactic post-punk feeling reminiscent of The Chameleons UK. The peppier disposition drives past the one-minute turn, swelling into a darker intrigue as swift guitar trickles envelop. The dexterous pace accelerates into the mid-point, traversing to a gorgeously nocturnal soundscape into the fourth minute; here, thumping bass and moody guitars combine for a cinematic, haunting allure.
"The Izoku" marks a striking success from Yomi Ship, who are on tour next week with Delta Sleep (UK) and SIEMS.
—
This and other tracks featured this month can be streamed on the updating Obscure Sound's 'Best of October 2023' Spotify playlist.
We discovered this release via MusoSoup, as part of the artist's promotional campaign.