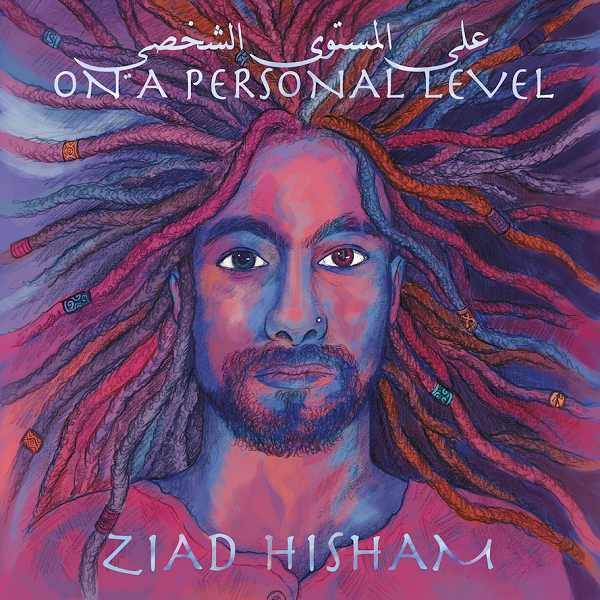 On A Personal Level is an enchanting new EP from Ziad Hisham, an Egyptian musician and producer based in London. The collaborative EP features a different artist on each track, featuring Mohammed Abo Zekry, Doaa El Sebaii, Sarah Moullablad, Wiwii, and Luka. Their contributions prove resonating and align with the EP's conceptual approach, striving to represent an atmosphere that embraces collaboration within a community, described as "a product of musical encounters in Cairo."
The opening "Flying Solo" features a vibrant guitar line alongside lush synth pulsations, emitting a soulful character as the tender guitars assume a greater prominence in the mix, and the synths become more subdued. The subsequent "Warag El Fol" weaves hypnotic vocal work within a range of spacious soundscapes, like past the three-minute turn, and moments of perkier exuberance. This opening one-two punch showcases Hisham's tonal versatility, maintaining an atmospheric and immersive appeal across both spacious and bustling productions.
The EP's title track mesmerizes with laid-back guitar twangs, soaring amidst an orchestral background feeling and into a flourishing vibrancy. This is a soaring aesthetical success, fit for open-road journeys and evoking an inspirational ethos. Also impressing is the closing "El Ghayeb" reminds of Ryuichi Sakamoto's ability to fuse fresh pop magic with electronic and guitar integrations, like "A Day in the Park." This closes the EP with an infectious, grooving appeal. On A Personal Level is exemplary of Hisham's compelling songwriting and level of musicianship.
—
"Flying Solo" and other tracks featured this month can be streamed on the updating Obscure Sound's 'Best of October 2023' Spotify playlist.
We discovered this release via MusoSoup, as part of the artist's promotional campaign.