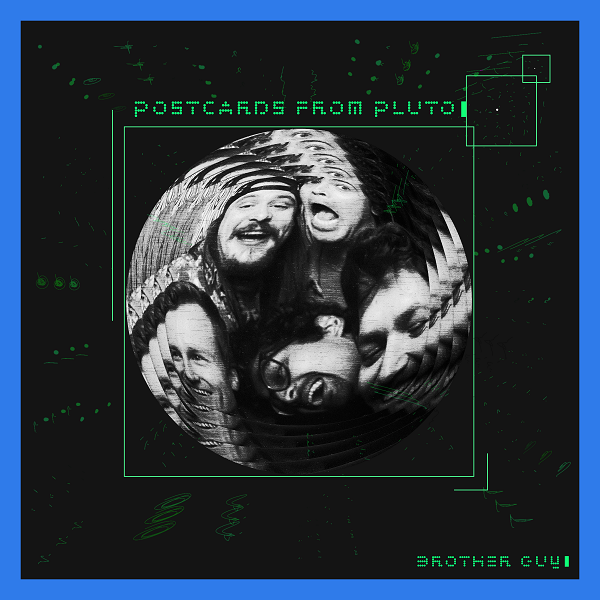 Boston-based band Brother Guy present a gripping instrumental rock sound on new album Postcards From Pluto, ceaselessly enthralling with its wide palate of tones and structural twists. The variety lends itself to a thematic pursuit, encapsulating "the various emotional states of the human experience," per the band.
"Heavy Wait" is a gripping opener. Moody guitar traversals and climactic percussive fills building into a smoother entrancement. Vibrant percussive highlights often precede a striking transition, from dark alt-rock guitar ruminations to lusher territories, where gentle synths and tender guitar tones intertwine. "Heavy Wait" is an apt introduction to the album, showcasing its versatile and tonally dynamic appeal from the get-go.
The album maintains a strong grip throughout, from the mellow guitar pulses of "Sunderwater" to the soaring, scorching rises within "Walking Sideways." The 12-minute epic "Aashaa" is another riveting success, evolving from patient textures into a funk-touched bop around the four-minute turn. A gorgeous, more subdued psych-rock journey engrosses in the final few minutes, capping off a thorough achievement of a track. Postcards From Pluto as a whole shines, as well, in strutting the band's stellar musicianship and knack for rock-forward soundscapes.
—
"Featherweight" and other tracks featured this month can be streamed on the updating Obscure Sound's 'Best of November 2023' Spotify playlist.
We discovered this release via MusoSoup, as part of the artist's promotional campaign.