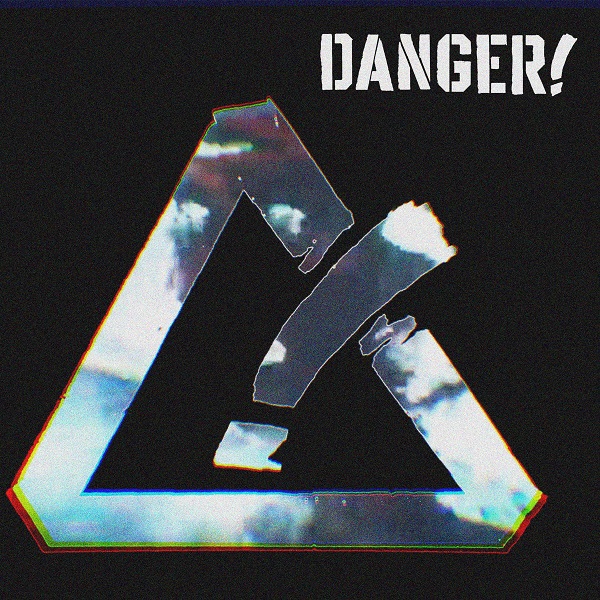 Cincinnati-based band Danger! impress with a punchy rock sound throughout their newly released self-titled EP, combining hook-friendly indie-rock with nostalgic flourishes of post-punk.
The opening "Danger! Intro" builds with quick satiation, as subdued guitar distortion escalates into pulsing excitement; the "our existence is pleasure," line exudes a carpe-diem sentiment into the "let's liver forever," soaring. There's a celebratory, youthful drive apparent in the peppy guitar work, reflective rhythms, and enthused vocals, kicking off the EP in quality and concisely accessible form.
The subsequent "Modern Views" compels in its more patient, twangy guitar unfolding. Aesthetically, the meshing of '00s indie-rock and nostalgic post-punk makes for an emotively melodic sound, with shades of Voxtrot in the somber vocal quivering. Playful guitar strums approach the two-minute turn with intrigue as a bass-y darkness envelops for a moment, traversing seamlessly into a second half that culminates in a gripping, slowed-down vocal composure in the final minute. "Modern Views" envelops with its more dynamic structure and moodier vocal delivery.
The indie-rock nostalgia continues with "Give & Take," whose confident vocal delivery and suave-to-invigorated escalation reminds stirringly of Franz Ferdinand. The album's flow consumes with just the right dose of variety, from the excitement of opener "Danger! Intro" to the more debonair, steadily unfolding charm of "Give & Take" and punk-laden energy of finale "Good Friends." The latter proves especially inviting in its span from lonesome post-punk bass pushes (01:35) and impassioned guitar spells. Danger! thoroughly impress with this eponymous EP.