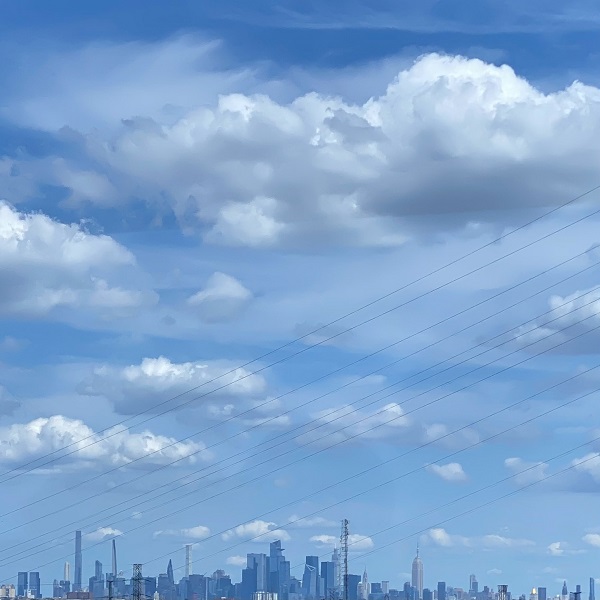 Goddess Country is an expressive success from Disco Sam, representing the New Jersey-based artist's latest album. Showing a predominantly synth-pop glow, with some doses of rock, the release was recorded and produced entirely by the artist in his home studio."Goddess Country is about how deep connections with women create a sense of their own country independent from the America one sees on a map," he explains.
The opening "Florida" meshes lush synth-pop maneuvers with a reassuring "I believe in you," vocal accompaniment, channeling a balance of anthemic and atmospheric that kicks off the album with a satiating glow. "Cristine" follows with a more rock-forward charisma, amidst lyrics reflecting a high-school crush. "Cristine was a friend of mine," the vocals soar, amidst a peppy guitar-laden backing with shades of The Cars. Right away, with its initial one-two punch, Goddess Country shows its eclectic charm, navigating seamlessly between heartfelt synth-pop and angsty rock 'n' roll.
The tonally diverse grip doesn't let up there. "Wife" comes next with a funk-tinged, synth-forward infectiousness — exuding a sophisti-pop pull into the "if you'll be my wife / nothing shines as bright when we glow in the dark," smitten feeling. The power of companionship is firmly conveyed. "Love Bomb" channels a comparable funk-laden synth spirit, also enamoring in its point-of-affection disposition. "Jersey Girl" brings back a bouncier synth-pop enamoring, New Jersey references (Bloomfield Avenue) included, with the "can't live without you," emotions bleeding through. Goddess Country is a stellar album that meshes fun synth-y hooks with an emotive outpouring, emphasizing the power of deep connections.
—
"Florida" and other tracks featured this month can be streamed on the updating Obscure Sound's 'Best of November 2023' Spotify playlist.
We discovered this release via MusoSoup, as part of the artist's promotional campaign.