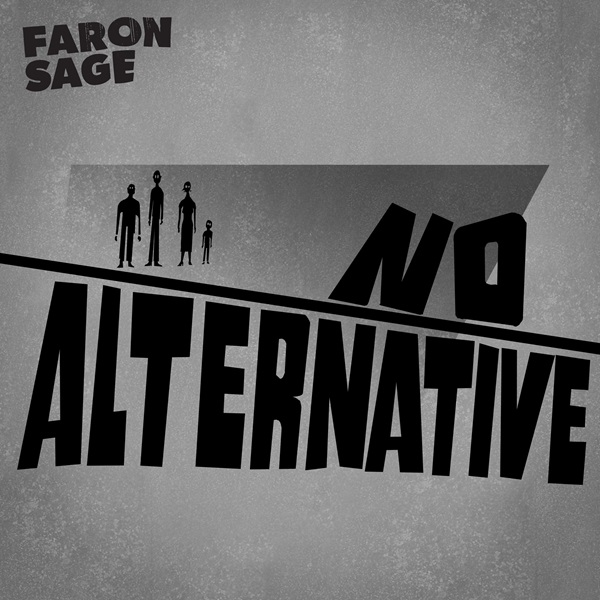 A catchy critique of capitalist power structures, touting a plethora of corruption and division, "No Alternative" is a new single from UK-based musician Faron Sage. A peppy, jazz-touched backing adorns spoken-word insight for an intriguing aesthetical success. "It's a bit of a relief to get it out there, to be honest!" the artist says of the release. "Likewise, there are many alternatives to our current capitalist system that I feel really need to be aired more widely so we can all discuss and explore them. Our future depends on it."
A jumpy bass line and reflective percussive pulse excel into a spoken-word vocal fervency. "The way we live, it doesn't work, there's a disconnection with the world around us," they start, musing on an exploitative and intrinsically corrupt system. "There is no alternative," the vocals state amidst glimmering organs and a steady percussive pit-pattering; this refrain proves hypnotic in its spoken-word stylishness and brightly enveloping keys.
The "power to the people!" melodic shift proves wholly infectious, diversifying in the "give us back our sovereignty," plea. "No Alternative" is a gripping output from Faron Sage, providing valuable insight amidst the memorably idiosyncratic stylistic direction.
—
This and other tracks featured this month can be streamed on the updating Obscure Sound's 'Best of November 2023' Spotify playlist.