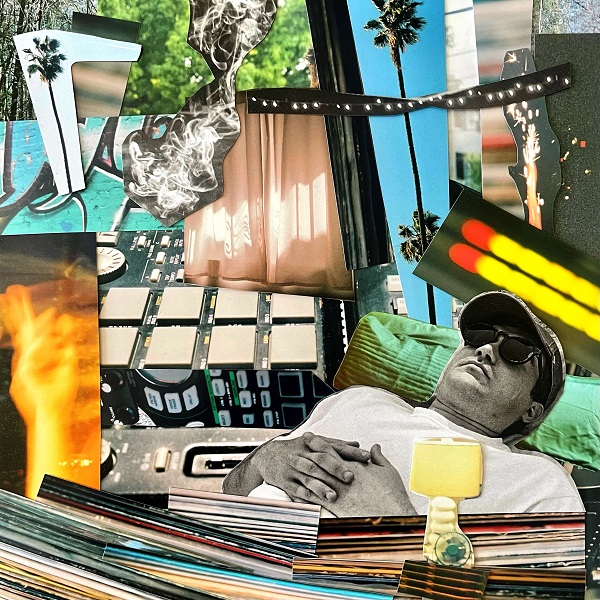 Los Angeles-based artist Funkleberry shows a dynamic sound throughout new album Impossible Dreams, whose instrumental sound balances hip-hop rhythms with a variety of samples culled from records. The result is nostalgic and immersive, balancing lush moments with those more inclined to get listeners up and moving — ideal for background worktime accompaniment.
The opening "Reduce Stiffness" does as the title intends, concocting a grooving assortment of pulsing percussion and brassy snippets for an invigorating, movement-encouraging impact. The subsequent "I Wonder What It Was" touts a lusher intrigue, as flashes of synths and a hip-hop percussive feeling intertwine. A soulful nostalgia is apparent on "Beautiful Brown Eyes" thereafter, balancing lounge-friendly piano briskness with synth-y flashes.
The immersive, atmospheric charm is apparent early on in the album, and the quality doesn't stop there. "Wanna Break" stirs in its dynamic output, rising from ghostly cathedral-like vocal samples into a grandiose orchestral stomp, injecting a blaringly gripping composure. Smooth guitars and hazy synths engage on "Just Tryna Make Beats," as well, guiding into the intoxicatingly mellow finale "All in Color Outro." Impossible Dreams is a riveting listening experience from Funkleberry.
—
"Reduce Stiffness" and other tracks featured this month can be streamed on the updating Obscure Sound's 'Best of November 2023' Spotify playlist.
We discovered this release via MusoSoup, as part of the artist's promotional campaign.