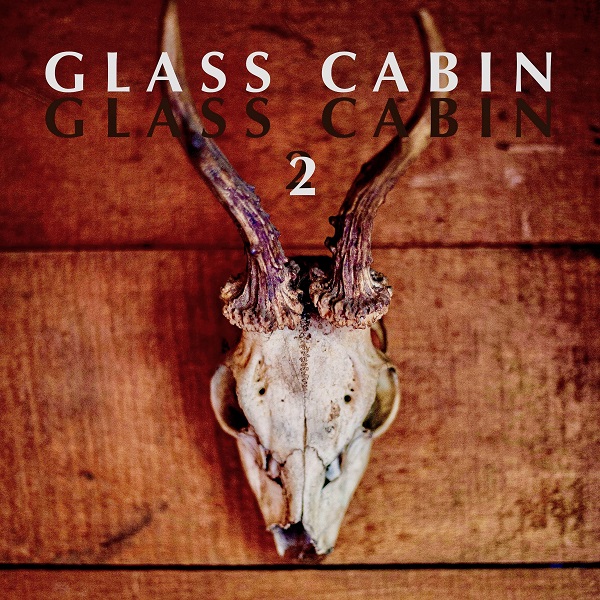 Exemplary of the musical talent based in Nashville, alt-country band Glass Cabin show a riveting sound on their new EP, Glass Cabin 2. Country, rock, and Americana intertwine with escalating, melodic qualities throughout — alongside lyrics that stir in depictions of the human experience, particularly in its exploration of "unease and unrest."
Project founders Jess Brown and David Flin had decades of co-producing other artists prior to the formation of Glass Cabin, and their experience shows within the release's riveting songwriting and polished, atmospheric production. Both have a very impressive list of accomplishments; Brown has written hits for artists like Lee Ann Womack ("Little Past Little Rock") and Trisha Yearwood ("I Need You"), while Flint was founding member of country-rock group Billy Montana and the Longshots. The duo, despite growing up nearby close to the Catskill Mountains, first met in Nashville when living on the same street. The collaboration feels like fate.
Lead single "Weary Man" showcases their sound, with twangy guitars and debonair vocals bolstered by an underlying organ haziness. "There's no rest for me, there's a fire in my lungs," the vocals let out, conveying feelings of suffocation into a cathartic vocal rise, backed by soulful wordlessness. Opener "I Wanna Live" is another standout, emitting a companionship yearning in its lyrical drive alongside a country-loving folk flair. Closer "Damn Myself" proves riveting in its more laid-back emotiveness, capturing "when the lights go down," with a nocturnal, reflective spirit. Glass Cabin 2 is a showcase in no-frills, quality songwriting.
—
"Weary Man" and other tracks featured this month can be streamed on the updating Obscure Sound's 'Best of November 2023' Spotify playlist.
We discovered this release via MusoSoup, as part of the artist's promotional campaign.