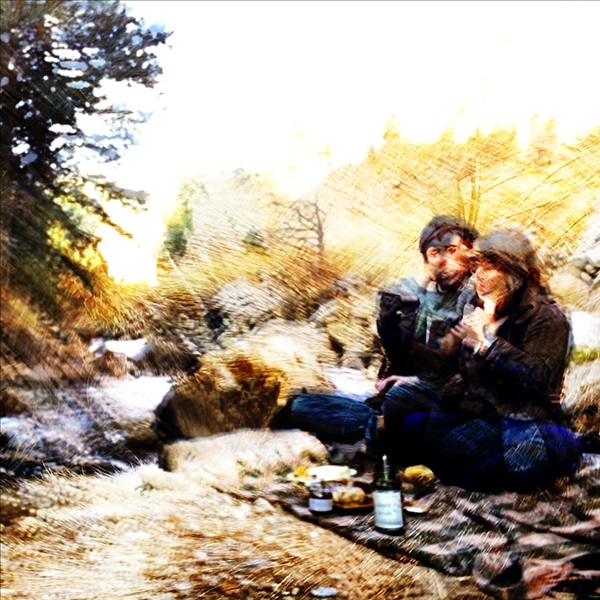 A hypnotic and moving atmospheric sonic journey presents itself on Paws on Ears, an album released today from Hot Spoon, Cold Mango. The project of artist Stephen Meeker blends classical inspiration with modern ambient, electronic immersion — supplementing a conceptual grip that produces visual splendor through audible creations. Whether the sensation of morning awakening, from lush slumber into vibrant spurts of life, on the escalating "First Dance of Eight Paws" or the gentle nature-set contemplation of the piano-led "Amongst the Roots of Trees," Paws on Ears shows a breadth of illuminating, memorable soundscapes.
The new release continues the conceptual pursuit of the project's three previous albums — which is, "to share worlds in which the artist lives in everyday and wanted to share a glimpse of each one." The aesthetic throughout achieves as such, with the descriptive track titles bolstering the atmospheric unveiling. For example, it's easy to envision a tranquil farm with grazing animals frolicking peacefully on the calming "A Cows Stands Guard Protecting Their Llamas," or the sensation of brass-touched triumph on "I Am Not Afraid of You Penguins Anymore." Paws on Ears is a scenic delight from Hot Spoon, Cold Mango.
—
"A Beckoning Plea Of A Call For Bears" and other tracks featured this month can be streamed on the updating Obscure Sound's 'Best of November 2023' Spotify playlist.
We discovered this release via MusoSoup, as part of the artist's promotional campaign.