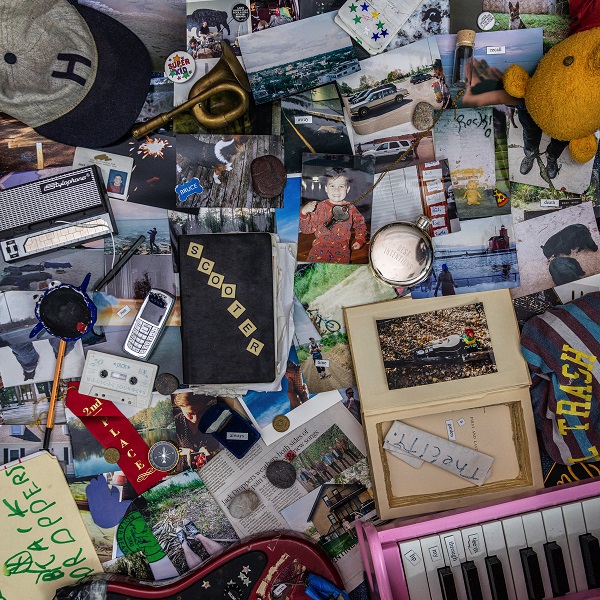 Grand Rapids-based band Jack Droppers & The Best Intentions exhibit a stirring sound on their fourth album, Scooter. From the soaring dynamics of "The City" to the playful power-pop maneuvers within the title track, Scooter delivers a consistently pleasing listening experience.
The album's title track fully enamors with its inviting vocal work, playful guitars, and twinkling xylophone feeling. Touches of Afro-pop stir alongside lyrical themes of self-discovery and growth, utilizing metaphorical charm in its relation of "a single cell in the larva," to a more fuller-fledged form, wherein one finds themselves in the cathartic, soaring conclusion. "Where You Are" follows with similarly engaging qualities, diversifying in its range from Paul Simon-esque briskness and rousing rock theatrics with concluding organ-touched invigoration, complementing satiating lyrics emphasizing a carpe-diem sentiment.
Numerous standouts follow, including the acclaimed "I Want to Be Forgotten." With its hooky power-pop inner-workings and momentum-filled rise into the nostalgic pop hook, it's easy to hear how it earned its spot as Beer City Buzz Track for the month of July. "Sanity" also compels in its more stately piano-laden singer/songwriter form, while the concluding "The City" injects a soulful character with its bright organs and haunting vocal backing into a folk-laden introspection. Scooter showcases consistently melodic songwriting within a spaciously soaring production.
—
"Scooter" and other tracks featured this month can be streamed on the updating Obscure Sound's 'Best of November 2023' Spotify playlist.
We discovered this release via MusoSoup, as part of the artist's promotional campaign.