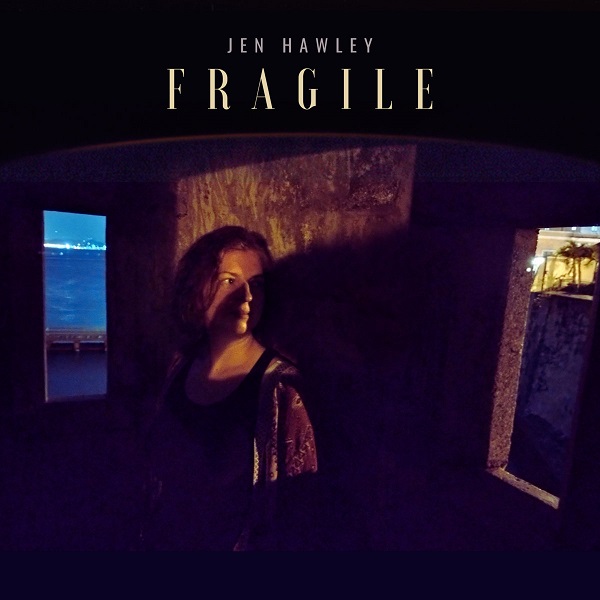 An album out today from Maryland-based singer/songwriter Jen Hawley, Fragile presents a timeless-sounding appeal in its Americana cohesion. Folk, pop, jazz, soul, and beyond showcase the stylish, melodic songwriting from the artist and music educator, who collaborates often with her multi-instrumentalist husband, Dave.
Jen Hawley crafts a gripping appeal on Fragile, which explores the impact of grief while still retaining a hope for the future. The passing of Hawley's father last year, with the ten songs within reflecting the grieving process alongside affirmations on the power of relationships — capturing how friends, family, and neighbors have undergone similar strife. "My hope is that these songs facilitate a connection with our own stories, with those around us, and with our Creator," she says.
"I said to the undertaker, please drive slow," Hawley's vocals let out on the affirming "Will the Circle Be Unbroken," whose bluesy sense of retrospection balances debonair grooves and the title-touting's multi-layered chills. "Going home was lonesome," kickstarts a striking depiction of death's impact, and its rippling effect, traversing into the title's questioning — concluding with a more hopeful "there's a better home awaitin' in the sky."
"The Moment" is gorgeous in its portrayal of a beloved person's arrival to the next stage. "Heaven just got more beautiful," the vocals repeat amidst trickling piano, serving as an interlude of sorts between the impactful "Fragile" — conveying post-loss melancholy — and "Eloise," whose visions of childhood nostalgic resonate alongside the more grown-up perspectives throughout the album. Fragile is a compelling success, straight from the heart.
—
"Handed Heaven" and other tracks featured this month can be streamed on the updating Obscure Sound's 'Best of November 2023' Spotify playlist.
We discovered this release via MusoSoup, as part of the artist's promotional campaign.