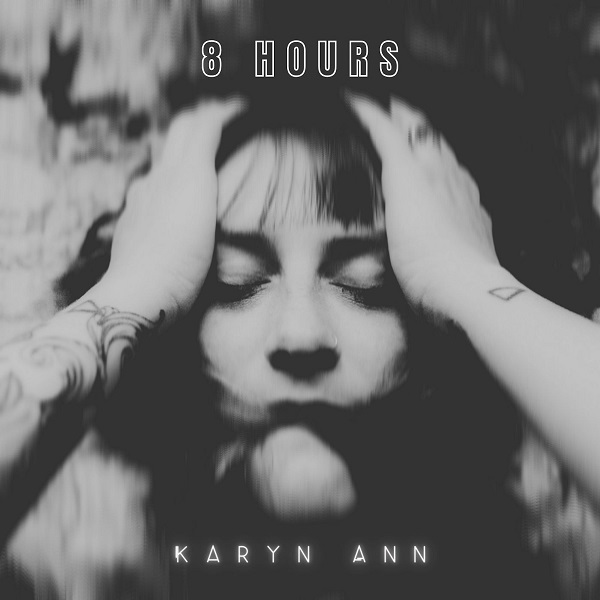 Emitting a cathartic sense of healing, "8 Hours" is a soulful single from Karyn Ann. Lyrics recount a harrowing experience, from the initial setting of a stranger's van and the vocals recounting "one second I'm conscious, eight hours you had control." The eventual feelings of confusion and panic are conveyed, gripping alongside the guitar-driven sound.
The track is an impactful showing from Karyn Ann, who describes it as "a departure from my usual style and sound with overdriven guitars and heavy drums, and narrative lyricism that tells a story in a straightforward way." The artist continues: "This song was very healing to write and I believe will resonate with victims of assault/similar experiences."
The Portland, OR-based singer/songwriter drives to a soaring sequence, singing "I'll never know where did my time go," amidst bluesy guitar tenderness and an invigorating backing distortion. The track's reflective qualities is furthered by the catching "where did it go?" vocal layering thereafter; the pondering proves resonating as clarity sets into the van setting and the unsettling awakening. "8 Hours" is a powerful output from Karyn Ann, pairing personal themes with a hauntingly melodic production.
—
This and other tracks featured this month can be streamed on the updating Obscure Sound's 'Best of November 2023' Spotify playlist.
We discovered this release via MusoSoup, as part of the artist's promotional campaign.