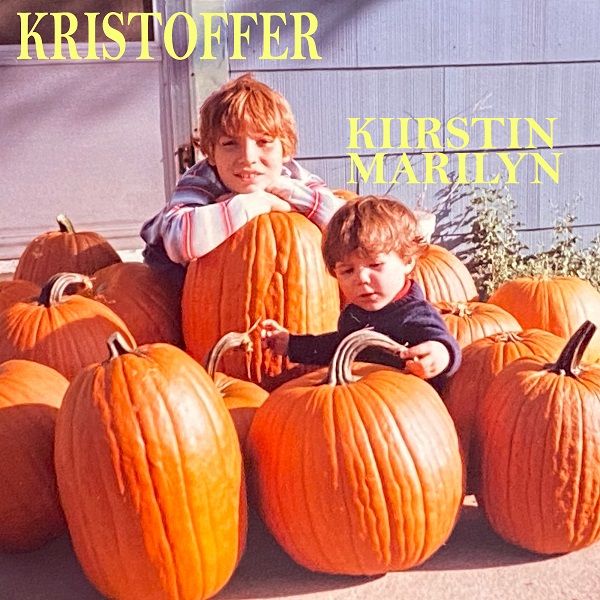 New York-based artist Kiirstin Marilyn touts a stirring sound her new EP, Kristoffer, ranging from orchestral-touched folk to riveting rockers. The very personal release captures the impact of losing her eldest brother in May of 2021, lyrically conveying the human experience in times of loss, in particular, while emphasizing perseverance and the power of memories.
"Beyond the Bed" opens the EP with an inviting glow, as expressive strings and steady acoustic guitar pulses intermingle. "It reminds me that you're really gone," the vocals let out, stirring with a modern poignancy, flipping through one's phone and finding pieces of loss. A subsequent section recaps the moment when the artist learned of the tragedy, rendering an unforgettable pain. This is a heartfelt, captivating opener that conveys the impact of loss.
A more debonair rock composure enamors on "Real Life," asking "is this my real life?" and the fluctuation of emotions we experience — from pain and anguish to anger and somber reflection. The "watch all the lights passing me by," consumes, in particular, alongside a synth backing — capturing the feeling of a world continuing to spin, like a blur, as one copes. "I think I'm losing track of time," Marilyn sings on "Train Tracks," a riveting rocker with similarly impactful thematic pursuits.
The closing "Older" struts a more minimalist folk-forward charm, reflecting the beauty of a sibling relationship. Even when ages are a decade apart, and both parties await for a closer connection, there's a beauty in the moments — like taking one's younger sibling to a concert of their favorite band, and marveling at their happiness. The Kristoffer EP is a beautiful, soul-searching success whose themes of perseverance fully resonate.
—
This and other tracks featured this month can be streamed on the updating Obscure Sound's 'Best of November 2023' Spotify playlist.
We discovered this release via MusoSoup, as part of the artist's promotional campaign.