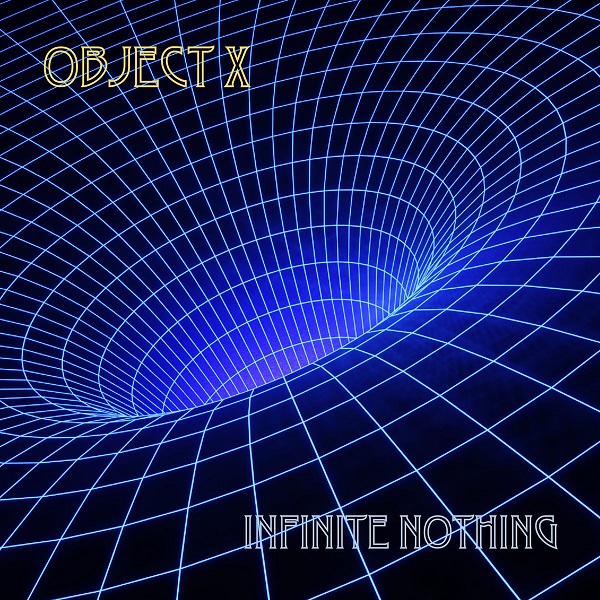 Infinite Nothing is the debut full-length album from Object X, delivering a soundscape-forward pop sound with dreamy introspection. The father-daughter duo hails from Reno, Nevada, and comprise Greg and Rachael Fuhs — also from alt-rock act Anti-Social Club.
The opening "Insomnia" is exemplary of the act's meditative pop immersion, intertwining vocal layers, glistening piano, and calming guitar tones. Hazy synth components weave alongside, complementing lyrics stirred by the opening "I wish I could sleep but I'm lying awake." The feelings of restlessness, and yearning for a more serene reality, wholly compel alongside the meditative, lush sound. The ensuing "Deep Dark Down" continues the atmospheric yearning for escape, asking "Leviathan, won't you invite me in to your secret world?" amidst a layered production reminding of Mazzy Star.
"Live to Die" is another highlight, strutting a mystique-filled composure in its suave guitar twangs and string-laden chills. Rachael's sole vocals lead seamlessly into the dual-vocal impact, with the "just slay the beast, make it through another day," adding to themes of perseverance amidst tumult, highlighted throughout. Heady finale "Still Falling" delivers intoxicating rhythms and a rising guitar soaring amidst lyrics admitting "I fell in, into a bottomless pit," — capping off an album with continued stylishness and thematically poignant immersion, capturing the yearning for a dream-like bliss.
—
This and other tracks featured this month can be streamed on the updating Obscure Sound's 'Best of November 2023' Spotify playlist.
We discovered this release via MusoSoup, as part of the artist's promotional campaign.