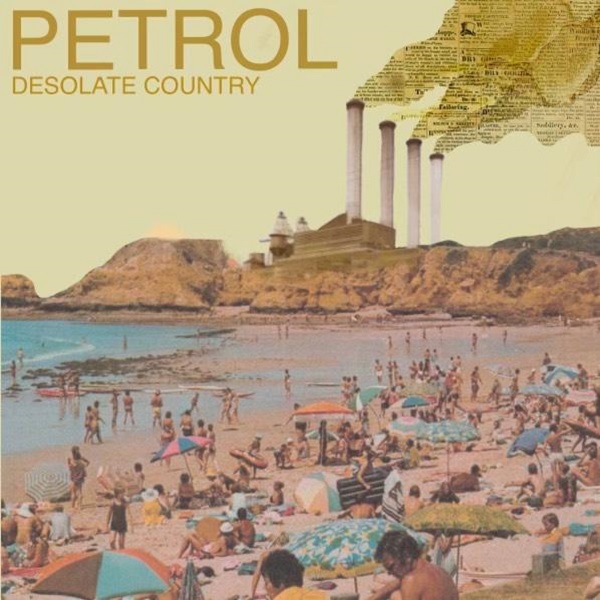 Spanning from early '00s indie-rock nods and post-punk nostalgia to a compellingly sprawling finale, the Desolate Country EP is a thorough success from Philadelphia-based band Petrol. EP track "George VI ("Little Joey")" caught our ears in September, and the rest of the EP lives up to that climactic rocker's high quality.
"Pyle On" kicks off the EP with a blast of contagious energy, channeling power-pop and punk vigor in its ardent vocal lines and dynamic twists. The track falls under two minutes, though touts a myriad of catching switch-ups nonetheless — with the "all the songs I learned," traversal into murkier briefness enamoring in particular. The anthemic title-bearing refrain serves as a replay-inducing central core, setting things into motion with satiating immediacy.
Clanging post-punk bass line likenesses and a hazier vocal composure enamors on the subsequent "Friend / Foe." The "woke up this morning," introduction finds a vibrant uptick upon the "you come in," drive, as multi-layered vocals cast a more smitten quality into a shout-y invigoration alongside twangy guitars; this is another melodic gem, whose lyrical explorations of addiction, portraying its highs and lows and coming to grips with its visceral impact.
The successes don't stop there. "Re-Animate the Goons" reminds of classic Modest Mouse in the bouncy bass and vocal charisma, while the epic 8+-minute closer "Big Sheldon / Desolate Country" proves commanding in its tonal rises and falls; momentum is palpable throughout. Desolate Country is a sturdy, invigorating rock showcase from Petrol.
—
"George VI ("Little Joey")" and other tracks featured this month can be streamed on the updating Obscure Sound's 'Best of November 2023' Spotify playlist.
We discovered this release via MusoSoup, as part of the artist's promotional campaign.