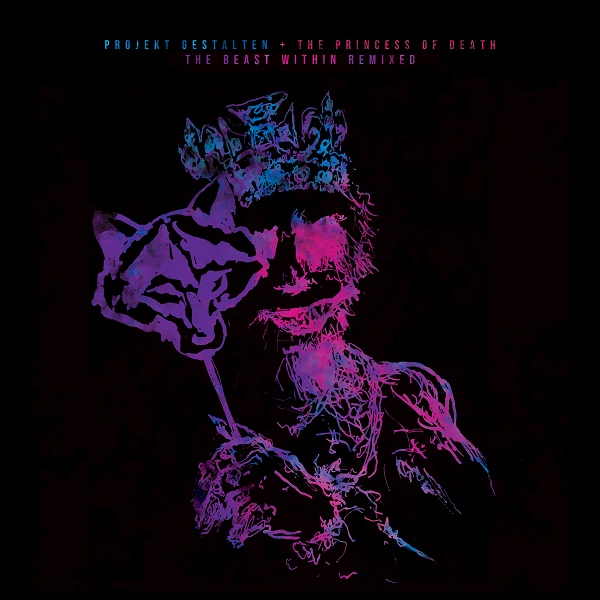 A heady electronic production is evident throughout The Beast Within Remixed, the latest album from Projekt Gestalten and The Princess of Death. The aliases are that of Brazilian techno DJ and producer Diego Garcia, based in Berlin. This remixed album follows up Garcia's 2022 debut album of the same name, and features remixes from the artist's friends, including Deepneue, Inland, Elad Magdasi, Marthial, The Allegorist, Elle Dee, Lifka, and Lady Tazz (who makes their debut here).
The release comprises two halves. The first offers dance mixes of the album's original tracks, while the second half embraces an ambient direction and inspiration from '90s point-and-click adventure game Gabriel Knight II – The Beast Within. The release was inspired by the game's score, from American composer Robert Holmes, who gave his permission for Garcia to provide his own artistic interpretation.
The first half enamors with brisk rhythmic pulses and atmospheric synth infusions. Inland's remix of "Trance" stirs with its eventual clap-laden crispness amidst darkening synth underlying and arp-y infectiousness, while "Prey To Be Undone" finds Elle Dee immersing with hi-hat panting and hypnotic gargles of synths. The second half focuses more on mood, whether in the form of eerie operatic-feeling vocal effects on "GKII Main Theme" or the elegant piano/string interplay within "Sneaky." The Beast Within Remixed is a riveting showcase from Projekt Gestalten and a pool of talented remix-minded collaborators.
—
"The Curse Of Engelhart (The Allegorist Rework)" and other tracks featured this month can be streamed on the updating Obscure Sound's 'Best of November 2023' Spotify playlist.
We discovered this release via MusoSoup, as part of the artist's promotional campaign.