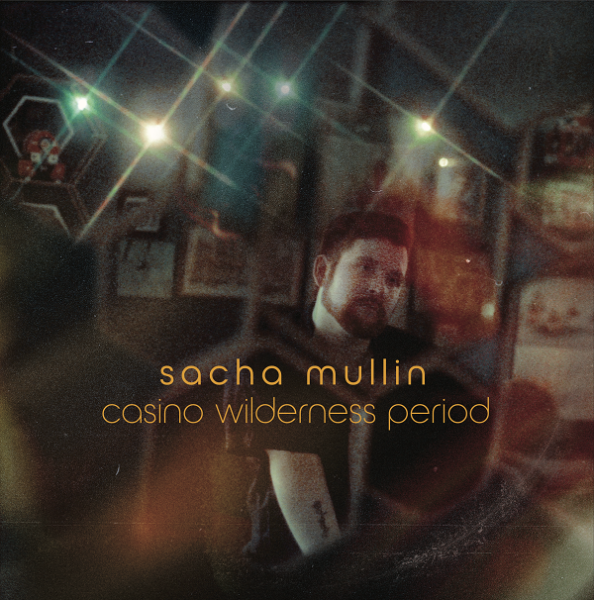 Chicago-based singer/songwriter Sacha Mullin explores an eclectic, emotional pop sound throughout Casino Wilderness Period, a ravishing new album with rock, jazz, and cinematic appeal. Mullin collaborates with an all-star cast of backing vocalists throughout the fantastic production, helmed by Todd Rittmann (Drag City's U.S. Maple and Dead Rider). Mullin has been praised by artists like the late Julee Cruise, and with Casino Wilderness Period it's easy to hear why.
The opening "Arranging Flowers" is exemplary of the album's tonal range and emotive enthrallment. Powerful, theatrical vocal work is complemented by chilling piano lines — traversing to twangy guitars and percussive pit-pattering as ample momentum shows. "There's so much coming in at you all at once," the vocals convey here, with the instrumentation's escalating ferocity aligning with the lyrical thematic pursuits. The powerful hero-laden narrative stirs as the soaring guitars and jazzy percussion engage during the riveting chorus, also featuring a commanding vocal performance Emily Bindiger alongside Mullin.
Highlights show throughout. "Thanks." reminds of later-era Talk Talk in its haunting vocal advances, jazzy rhythms, and ghostly piano accompaniments. Following that, "Neptune in the Snow" stirs in its yearning for escapism alongside caressing piano work, with 02:20 invigorating in its spine-tingling vocal ardency. Finale "Window Out" rouses with its anticipatory rhythmic build alongside orchestral passion, injecting Mem Nahadr's captivating vocal presence alongside. Casino Wilderness Period is a consuming album with an abundance of standout vocal performances and powerful songwriting.
—
"Arranging Flowers" and other tracks featured this month can be streamed on the updating Obscure Sound's 'Best of November 2023' Spotify playlist.
We discovered this release via MusoSoup, as part of the artist's promotional campaign.