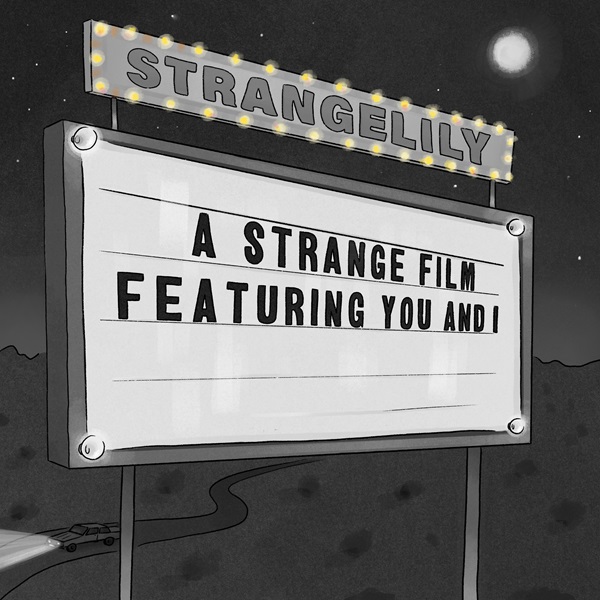 Boise-based band Strangelily reveal a stellar mix of dreamy atmospherics and impassioned rock across their new 5-track EP, A Strange Film, Featuring You and I.
"We don't talk like we used to," dreamy vocals admit on the opening "I'm Playing the Villain, Baby," retracing an era of being "young and naive," alongside smooth guitar stylings. Smitten conveying drive into the burst of twangy guitars thereafter; this introductory success does well in quickly strutting the band's versatility, showing both dreamy engrossment and hooky rock briskness.
A moodier, neo-jazz composure stirs on the subsequent "Ab (Chaos Is Bliss)." Haunting backing vocals ease in subtly, as a chilly lead traverses into a captivating mid-point lyrically invoking chaos and a state of in-between. The trickling guitar effect approaching the three-minute mark exudes a strong dream-pop allure, and the track in general proves commanding in its atmospheric beauty.
Another success comes via the finale "Monster Under The Bed," where glistening guitars and understated vocals escalate into a cathartic, anthemic wave of distortion and vocal vibrancy; the second half shows an enthralling drive into rock-forward invigoration. "I just wanna be in this moment," the vocals let out here; it's a wholly memorable send-off to a compelling EP from Strangelily.
—
This and other tracks featured this month can be streamed on the updating Obscure Sound's 'Best of November 2023' Spotify playlist.
We discovered this release via MusoSoup, as part of the artist's promotional campaign.