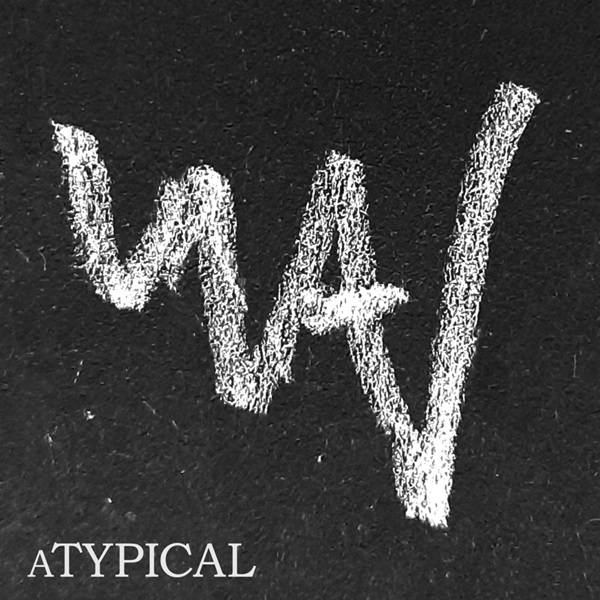 The aTypical EP ventures across bluesy and moody post-punk rock sounds alike — putting the engaging songwriting from the band superWAV on full display. Based in Brooklyn and Austria, the act comprises German-born siblings Anne and Volker Wichmann. A stylish, no-frills aesthetic shows throughout, ranging from the darkly invigorating post-punk touches of "The Innocent" to blistering bluesy rock opener "The Lover."
"We wanted the songs to be straightforward, direct and in your face," Anne says. "Basically: Let's take out everything that the song does not need. Reduce it to pure guts! Yet the theme of archetypes is a complex one, and its exploration is adding a thoughtful layer to the music."
Although the siblings live in different countries, their collaboration proves very fruitful on this EP. "It's so much fun to work together again, and exciting to find new ways of collaborating across such a long distance," Volker adds.
Each of the EP's five tracks take their title from a personality archetype, further explored by the lyrics. "The Warrior" enamors in its portrayal of the goal-oriented type, with lyrics like "I want the future to start, yet I can never, ever reach it," hinting at a motivated soul, held back by external societal restraints. The brooding rock sound fits aptly. "The Everyman" is also stirring, conveying a universal relatability amidst a hard-rocking vigor. The aTYPICAL EP is a melodic and thematic success from superWAV.
—
This and other tracks featured this month can be streamed on the updating Obscure Sound's 'Best of November 2023' Spotify playlist.