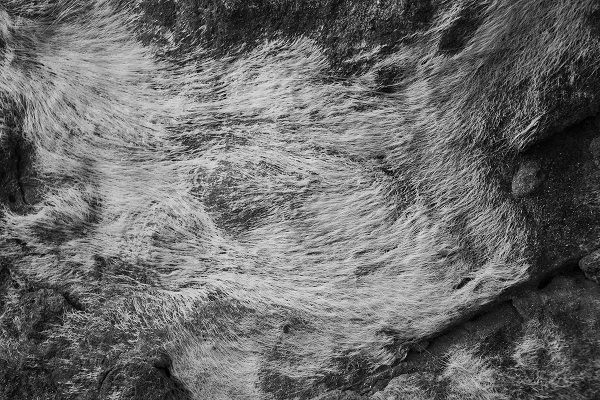 "Road to Calluna" is a stirringly beautiful instrumental single from Taiga and The Tundra, the project of Thomas Elliott Dolby, an artist based in Oxfordshire, UK. The pianist, composer, and producer takes inspiration from a range of styles — including impressionist classical, minimalism, and experimental music, in addition to film scores and "the landscapes of northern hemisphere."
Elegant piano caressing compels amidst a subtle backing of strings and slight twinkling as "Road to Calluna" kicks into gear; the soundscape concocted feels reminiscent of a gentle snowfall. The strings rise with patience across the one-minute turn, as a ghostly choral effect intertwines for a moment. The easy-flowing piano and heart-tugging strings converge for a stellar emotive impact, particularly as the strings heighten in pitch and convey a yearning melancholy.
A burst of effervescence at the four-minute turn, in particular, excels into glistening piano accompaniments. The elegant, captivating piano/string interplay reminds stirringly of Ryuichi Sakamoto. "Road to Calluna" is an engrossing success from Taiga and The Tundra. The track represents the debut single from the artist's upcoming EP, elaborated upon further by the artist:
"Taiga (the piano) and myself are on a musical journey with this EP to find and explore the feeling's of balance in juxtaposition. Light and dark, a cold draft whilst in a warm bed, melancholic contentment, beauty in moments of solitude, rainstorm in a parked car, all spawning from a fundamental struggle, the blessing and curse of perfectionism. Along with Taiga, sound design and various acoustic instrumentation we're on the task of capturing these fleeting and sometimes intangible emotions, giving just enough space to live inside of it. Largely inspired by French Impressionist & Contemporary/Minimalist composers, such as Ravel, Debussy and Arvo Pärt, the purity of piano resonance and the mystical and majestic awe of the prehistoric highlands."
—
This and other tracks featured this month can be streamed on the updating Obscure Sound's 'Best of November 2023' Spotify playlist.
We discovered this release via MusoSoup, as part of the artist's promotional campaign.