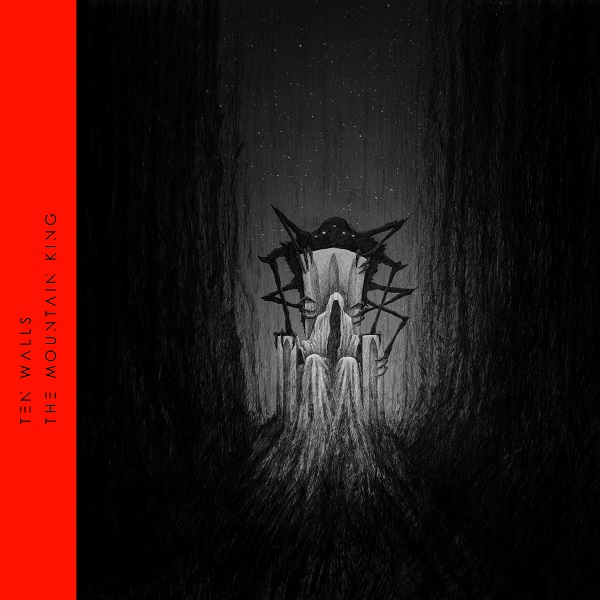 Spanning from spacious ambience to spacey electronica and jazz-inspired experimentation, The Mountain King is a ravishingly eclectic album from Ten Walls, the project of Lithuanian artist Marijus Adomaitis. 30 tracks and over two hours of runtime provide an illuminating listening experience, intertwining intricate orchestration with dance, pop, and jazz inclinations.
"Northlands" opens the album with wintry mystique. Gentle piano, glistening wind-chimes, and a calmly caressing synth pad combine for a spellbinding impact. The project's dynamic tonal reach is exemplified by further movements, as the piano-led gracefulness evolves into the subsequent "How I Feel." Here, trickling percussive effects and atmospheric guitar tones arrive into a spacey synth-laden embrace at the one-minute turn. The Mountain King commences with a strong one-two succession, emphasizing the act's knack for both lush contemplation and brisker paces.
The album's strengths flow with a consistent enjoyment. "Zelda" ushers in a jazzy percussive pit-patter alongside chilly piano, as gorgeous strings, spirited woodwinds, and fleeting synths emerge at various points throughout with commendable precision. From the exotic hypnotics of "Maroca" to the nocturnal synth-forward arps within "Luca" and the frolicking plucking on riveting finale "C," The Mountain King presents a sprawling yet inviting series of compelling soundscapes from Ten Walls.
—
"Zelda" and other tracks featured this month can be streamed on the updating Obscure Sound's 'Best of November 2023' Spotify playlist.
We discovered this release via MusoSoup, as part of the artist's promotional campaign.