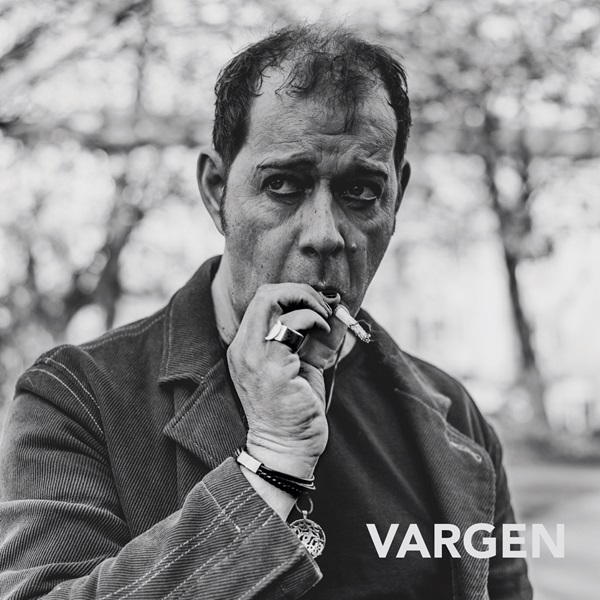 Also heralded for his renditions of Bob Dylan material, Swedish singer/songwriter Vargen showcases his own stirring songwriting throughout his new self-titled album. In its range of heartrending folk-forward balladry and sweltering rock adornments, the album's production reminds fondly of Nick Cave, combining with the artist's ongoing Dylan-esque penchants for a timeless-sounding vein of songwriting.
The opening "Mindy Morning" enamors with its tender rock stylings. "I know I just gotta meet her, I wonder if she still got that glow," the vocals sing with retrospective allure, bolstered by the nostalgic, lushly melodic mini-moog infusion thereafter, brought in by producer Fredrik Larnemo. The gorgeous "Like A Bird Of Prey" casts a more somber effect, with heart-aching strings and piano-led balladry that complements lyrics depicting a night that's closing in just "like a bird of prey." The first two tracks illustrate the eclectic, yet consistently emotive, songwriting from Vargen.
"Them Cats" is another standout effort, particularly in its featuring of guitarist Jojje Wadenius, whose eventual wah-wah effect plays with hooky effect throughout alongside a jazzy rhythm section and haunting vocal lead. "The Bullfighter" also captivates, with a western-y folk mystique persisting with entrancement. Vargen is full of strongly memorable songwriting, succeeding in atmosphere and narrative effect.
—
"Them Cats" and other tracks featured this month can be streamed on the updating Obscure Sound's 'Best of November 2023' Spotify playlist.
We discovered this release via MusoSoup, as part of the artist's promotional campaign.