Stream: Oren Lyons – "Forever Found"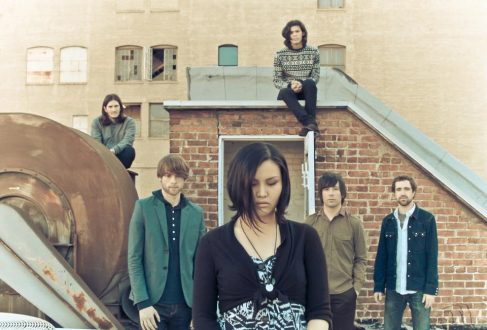 With its orchestral flourishes and late-night swanky bass, "Forever Found" is a captivating new effort from L.A. six-piece Oren Lyons. Vocalist Kristianne Bautista has a sensually soulful voice, which ranges from calm and soothing to impassioned and quivering. Her presence is never quite understated, but toward the track's middle her delivery is enhanced. Here, the first chorus is repeated but with additional string arrangements, and more intensity on the lead. Bautista's ability to adjust with each section is one of the track's strong suits, of which there are many. The closing section is more lush and majestic, with exulting strings and swaying acoustics bringing the sort of string-tinged joyous bliss captured in tracks like Flaming Lips' "Do You Realize??" and Stereolab's "Cybele's Reverie".
This band is a new one, though you may recognize songwriter and multi-instrumentalist Gueorgui Linev from Raised by Wolves and Lonely Trees. With this talented cast — and notable influences like Nick Drake, Air, Leonard Cohen, and Massive Attack — it will be hard for Oren Lyons to go wrong.
oren lyons band
oren lyons forever found
oren lyons forever found lyrics