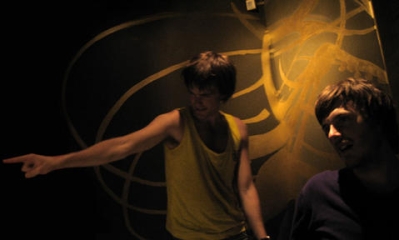 For musicians who specialize in an electronic element, a stylistic transition can prove to be more flexible than most. Much of this can be accredited to the method in which they create material, as the use of sampling and varying levels of production in many forms of electronica causes anything within the realm of the human ear to be fair game. One could list styles such as blues and funk being influential in the primary result, but they must be keen enough to remember that it would be erroneous to list the influence as being the solely defining factor. The sampling of material that is not originative of the artist may feature an endless array of possibilities, but the true inherent style is one representative of electronic music due to the involved aspects of originality and production. Regardless, there are some electronic artists who transcend conventionalism and opt to pursue a more ambitiously original scope. The likes of Air, Björk, and Autechre come to mind, and the brotherly duo of Plej are looking to become the next forces within an extremely flexible style. Though they only have one album and a handful of EPs to their name, a recent evolution of stylistic proportions appears to be setting the group up for artistic success and critical recognition.
Based on their material, I am led to assume that Arvid and Erik Niklasson grew up enamored with a wide variety of musical styles apart from their multifarious blend of electronica. Growing up in the musically abundant country of Sweden, I imagine that it was accessible as well. Electronic music did not emerge steadily in the country until the '80s, but the two brothers appear young enough to have caught onto the craze during their peak years of development. Mix a late '80s/early '90s electronic ideology with variations of classic genres like funk and blues and you have Plej, the name of the brothers' musical project that first emerged in 2002. Their full-length debut was titled appropriately as Electronic Music from the Swedish Leftcoast, a 2002 release that saw the group's electronically enabled diversity in commendable form. They were able to shift between tracks of serene ambiance and funk-tinged infectiousness with impressive ease, all while simultaneously displaying a knack for cohesiveness and consistency. Several EPs have followed throughout the years and the output has been as impressive, but fans have long awaited a follow-up to a debut that exhibited a boatload of potential. And finally, after nearly 6 years in the making, it is set to arrive.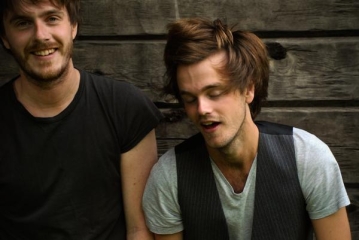 Plej's second album, Home is Where Your Heart Was, will be released this summer via Exceptional Records. Considering it appears to be in its final stages of production, I have not listened to the album as a whole. Despite this, the duo decided to build a bit of hype by releasing a single for one of the album's tracks, "Borderline". Released on March 31st, it features three tracks that include the original version of "Borderline", a remix of the track by Mock & Toof, and a new original track by the name of "Freaks". To sum the single up, "Borderline" should greatly please any fans of Plej's previous material. I have no permission to post it as an MP3 here, but it is available to stream on their MySpace for free (buy it here). The use of keys and a funk guitar is reminiscent of Plej's previous approach, but the newly implemented involvement of strings sounds fresh and wholesomely original. Considering that this track is soaked in funk influences, the vital correspondence between the suave guitar and rhythm section is very impressive. Their own original aspects of electronica are most prevalent in the production, one that uses various degrees of phasing and reverb in a successful attempt to integrate both electronica and funk. Mock & Toof's remixed interpretation of "Borderline" brings a touch of disco to the track, giving more of a soulful house feel when compared to the original's more subdued structure. It plays off very well for a remix though and is certainly worth the listen.
"Freaks" closes out the single in utterly fantastic form. It is usually the norm for a concluding track on a single to be considered a b-side, but I hope for Plej's sake that this one makes the cut for the final album. It is quite unlike anything they have ever done before, being more straightforward synth-pop than their usual spectacles of serene ambiance and funk-based electronica. Sporting a lovable Swedish accent over a revolving array of padded synths, the duo carries perhaps the catchiest track of their blossoming careers over a funky bass line and utterly irresistible melody. "We are the freaks who walks among you," they sing during the brilliant chorus, guided a newly implemented sparkling synth line. It is a track that should not only see success in their native Sweden, but the accessible appeal of it makes it likely that they will cross borders with this track alone. As for a few nostalgic turns, "Evum" and "Seasons" are two memorable tracks from the previously released Electronic Music from the Swedish Leftcoast. They do a nice job in illustrating the duo's diversity within their electronic scope, with "Evum" being more demonstrative of their funk influences with the aid of a seductive saxophone over the twinkling of synths and "Seasons" being one of their more relaxing ambient works. I cannot vouch for Home is Where Your Heart Was being a complete success because I have not heard in the album in full yet, but if "Borderline" and "Freaks" are any indication, it may very well turn out to be one of the best electronic albums of the year.
——————————————————————————————
——————————————————————————————
——————————————————————————————
——————————————————————————————