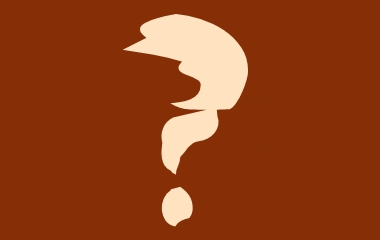 When Burial emerged in 2006 with his self-titled debut album, the attention appeared to be split between the excellent content on the album and the persona of the artist who crafted it. Despite glowing reviews, the figure behind Burial never provided background, interviews, or even a photo indicating their existence. For all listeners could have known, Burial could have been made by a robot. But even if the ingenious sampling and haunting allure of the dubstep release sounded more reminiscent of otherworldly beings or intelligent robotics, the emotions that the album infused left traces of human ardency that gave the elusive figure behind Burial an even more prominent sense of ambiguity. When Burial's second album, Untrue, was released a year later to eventually become one of the best-reviewed albums of 2007, the elusiveness continued to hang over the project even more prevalently. As Burial's prominence grew, audiences began to grow frustrated at the lack of identity. But this contributed to the music's allure, as many fans of Jandek could likely tell you. For Burial specifically, his modernistic take on dubstep aptly fit this mysterious demeanor. Heavily reverbed vocal samples played like the echoes of ghosts, while frantic percussion created a sense of anxiousness that juxtaposed itself brilliantly over eerie samples and calming synth pads.
When you combine Burial's stylistic demeanor with his elusive persona, it seems as if both are partners in an elaborate scheme for the utmost musical compatibility. This compatibility happens to contribute to the acclaim and consequential recognition of the material, as the ambiguity and lack of non-musical information leaves nothing but the music as the means for recognition. Electronic music appears as the genre that most seamlessly integrates itself in this approach, as the material is often rooted in more individualistic methods than other genres like hip-hop or conventional pop music. There are an abundance of overly flamboyant artists in electronic music (look to the '80s), and resisting the urge to make one's personality as prominent as their music can actually prove beneficial in this case. The man behind Burial eventually revealed his name, but William Bevan remains as low-key as before. He claims to be a person who simply values privacy, but to his benefit such ambiguity contributes immensely to the effectiveness of his music. Neon Indian are a very young duo, but it is apparent already that they may benefit from the same sense of elusiveness that proves effective for music in a creatively electronic vein.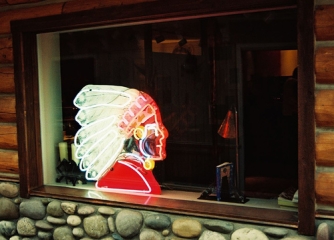 Little is known about Neon Indian, but imminent recognition will certainly play a role in whether or not that will stay the same. An anonymous male and female from the respective locations of Austin, Texas and Brooklyn, New York comprise Neon Indian, but little is known about their personal identities apart from the fact that the guy is a musician and the girl is a video artist. (Editor's note: After this was published, Neon Indian was revealed as Alan Palomo (Vega) and Alicia Scardetta.) Their picture-less, video-less appearance online disallows me from viewing any of their video aspects, but their inventive music clearly shows that video compatibility should be excellent when implemented. The reason for this is the atmospheric ability that the group conveys, evident a style that strays on the borders of dream-pop, italo-disco, and psychedelic electronica without fully committing itself to one specific niche. The approach is consistent throughout their debut EP, Psychic Chasms, though and results in one of the most promising releases of the year. In addition to using sparkling synths and hazily reverbed vocals to construct their style, they hold something in common with Sweden's Air France. They released an EP, No Way Down, in 2008 that brought their radiant electronica to the masses due to widespread acclaim. Psychic Chasms is nearly identical in length and overall quality, providing listeners with a sample that should have them excited for the duo's promising future.
Critics can be an unpredictable group of people due to the value of opinion in art, but I would be shocked if Psychic Chasms does not attract the same sort of attention that artists like Air France and Wavves have garnered in the past year. "6669 (I Don't Know If You Know)" shows how their music is both innovative and accessible, blending in varying elements of pop and electronic. The vibrato-led bass line is reminiscent of italo-disco and dance, but the fusion of wavering synths and tranquil vocal melodies appears more indicative of dream-pop or even shoegaze despite its technological origins. The beauty of this track arises in its multiple layers, as they accentuate one another beautifully with a blissful style of production that capitalizes on the consuming flexibility of synthesizers while maintaining a lo-fi quality that it not hindered by forceful or overly elaborate components. Also, be warned: headphones or a good sound system should be used here. Enjoying the subtle bass line around 01:15 would be difficult otherwise, and it is in subtleties like this where the album reaches nearly incomparable heights.
"Local Joke" plays more with the clashing of glam and dance that others like MGMT have found success in recently, but Neon Indian's inventive ability remains prevalent with the structural evolution that takes place throughout the song. "Deadbeat Summer" tactfully avoids repetition with the creative accentuation of a driving core beat, with a chorus that blissfully loses itself in the whirring of electric guitar licks as the vocals profess that "it's just a deadbeat summer." It is likely not for the case for this excellent new duo, as the release of Psychic Chasms should almost certainly show its appeal to the masses by then. Though Psychic Chasms is barely 18 minutes long, it shows enough to provide Neon Indian with the credibility they need to get their music deservedly exposed to an audience that does not have to work hard to enjoy it. This is the type of stuff that consumes and rewards the listener effortlessly.
——————————————————————————————
Neon Indian – 6669 (I Don't Know If You Know)

[audio:http://mineorecords.com/mp3/nindi-666.mp3]
——————————————————————————————
——————————————————————————————
——————————————————————————————