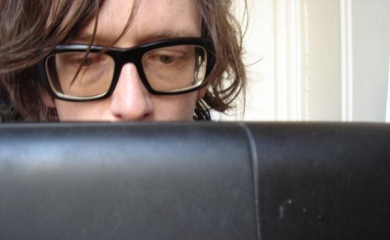 The music industry has a funny way of rooting out irrelevancy after a short period of time. One-hit wonders occasionally pop up on VH1 or the occasional radio station, but there is little veneration for artists that do not show an ability to make their work either enduring or consistent. Many artists these days are lucky to remain in the spotlight two years after their peak of recognition. And even if they still maintain a following, most of them can be found touring tirelessly and playing fan favorites in order to keep their fan base and themselves afloat. Jarvis Cocker and Steve Albini are both names that seem synonymous with the '90s, one as a musician and the other as a producer. They also serve as one of the rare cases of enduring recognition among music figures that were active in the '80s and '90s; Cocker was one of the integral figures of the vital Brit-pop movement in the mid-'90s with Pulp, and Albini has produced dozens of classic albums by artists that include Nirvana, the Pixies, and the Auteurs. That Cocker and Albini will always receive royalty checks and festival invitations is irrelevant to their current standing though, as they have both shown no urge to settle down and cease their level of production. Cocker jumped right into a solo career after Pulp was put on hiatus in 2001 and Albini has averaged producing dozens of albums each and every year; it is simply indication of their shared commitment to music, which is an appreciation that fame has taken away from many artists.

Considering their similar musical ideologies and years of experience, one would assume that collaboration between Cocker and Albini would be ideal. Sure, Cocker's fashionably witty Brit-pop is not the usual, gritty style of rock that Albini is accustomed to, but he has proven himself to be an eclectic producer on more than one occasion with a diverse resume that includes albums by Low, Jon Spencer Blues Explosion, and Smog. Also, his excellent work with Plush does not stray far from Cocker's stylistic territory, as it features sweeping orchestral arrangements over deeply reverberating British vocals that tend to subtly incorporate more pop elements than anything else. 2008's Pitchfork Music Festival was the meeting point for Cocker and Albini, with the two finding common ground immediately due to their plethora of experience. The duo headed to Albini's Electrical Audio recording studio and began work on what would be Cocker's second solo album, Further Complications. Predicting what this one would sound like before its release was a common practice despite the fact that Cocker has held a consistent style throughout his entire career. If anyone were to adapt to a new style, one would assume that it would be Albini as the producer, right? Surprisingly, Cocker is the one who appears to have adapted more to Albini's guitar-based approach, rather than vice versa. Consequently, the album is filled with gems and miscues that appear to sway dramatically either way, which unfortunately enables the album to lag behind Cocker's other material due to his previously accustomed consistency.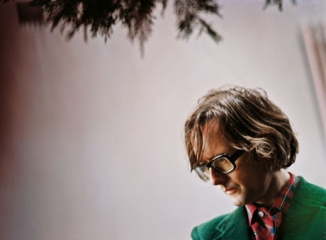 The collaboration between Cocker and Albini on Cocker's second solo album, Further Complications, is reminiscent of another interesting one-album partnership that took place in the summer of 1977. When Leonard Cohen and Phil Spector came together for Death of a Ladies' Man, it marked the partnership between one of the greatest songwriters of the era and a producer whose reputation within his occupation was practically unmatched at the time. The result, as most critics agree today, was hardly a disaster and featured a handful of great songs, but Spector's producer role actually ended up becoming too influential on the album's sound. Cohen had an individualistic style with his poetic lyrical approach and minimalistic musical content that was true to his own persona. Spector sacrificed Cohen's trademark ability for a sound that was more depictive of his own interpretation of success, which was his densely layered "Wall of Sound." In a few decades or so, after Cocker gets properly recognized as one of the most important songwriters of the '90s, the analysis of Further Complications may be resoundingly similar. Albini's strengths are occasionally Cocker's weaknesses, as one of Cocker's appeals has derived from idiosyncratic lyrics that were simultaneously witty, erotic, and analytical. His music – a flashy display of glam, Brit-rock, and synth-pop – supplemented the approach well with its ardent flexibility, making this transition to a harder vein of rock on Further Complications very suggestive.
The title track alone is indicative of Cocker's somewhat awkward transition into heavier material. Clouded in a haze of distortion, a repetitive electric guitar rings out menacingly as Cocker emits his familiar swagger. The straightforward guitar riff and basic rhythm section are fun the first time around, but the lack of intricacy or even a decent hook makes concentrating almost a chore. The chorus is simply a slight variation of the chorus with some ooh-ing and ahh-ing in the background, providing little reason to listen beyond the first or second chorus. Cocker's vocals are flamboyantly exceptional as usual, but there is little to supplement his lovable demeanor here. "Angela" suffers similarly, regurgitating a similar song structure with a lack of variation that eventually sounds more discordant than captivating or angsty, as was the probable intent. The difference between songs like "Further Complications", "Angela", and the monotonous "Fuckingsong" to previous hard-rocking Cocker solo efforts like "Don't Let Him Waste Your Time" and "Fat Children" is the lack of melodic sustainability and lyrical wit. The lyrics, structure, and musical content contain no surprise or durability; these songs play more with the audible emission of angst than anything else, lacking substance in all the necessary places. Cocker has always been a songwriter who has been receptive toward mood as much as lyrical content and instrumentation, so lackluster efforts like these should come as a surprise to any fan of Pulp. While fun for the first few go-arounds, even the two instrumentals in the psychedelic "Pilchard" and brassy "Homewrecker!" lose their appeal due to an overemphasis on one singular style or structural theme. Even if we were to push comparisons to Pulp aside, there is no denying that some of the songwriting here is lazy.
Fortunately for the album, it would be hard for a leading man of Cocker's caliber to create a complete disaster. In fact, once some of the clutter is pushed aside, Further Complications actually boasts one of the best songs Cocker has released to date in the infectious "I Never Said I Was Deep." This is where the Cocker-Albini collaboration shines with the trickling guitars, sporadic keys, and bursts of brass. The songwriting is exceptional as well, plying on a chorus that separates itself distinctively and a verse that develops throughout with precise additions on both an instrumental and lyrical front. Cocker's lyrics are introspective, satirizing the romanticized sensitivity of songwriters in humorously invigorating form. When he proclaims the song's title during the exceptional chorus, it becomes apparent that this is one of Cocker's best, including both his solo work and with Pulp. The eight-minute "You're In My Eyes (Discosong)" is also notable for its insatiable melody and stylistically precise build-up, hearkening back to Pulp's enjoyable fascination with funk and disco as displayed on tracks like "F.E.E.L.I.N.G. C.A.L.L.E.D. L.O.V.E." "Hold Still" salvages the album as well due to emphasis on Cocker's lyrical imagery, a skill that has not faded even slightly since his days with Pulp. The problem with nearly half of Further Complications is that Cocker's delivery seems too forced as he relies on forcedly volatile distortion and repetition more than memorable melodies and interweaving song structures, which is in stark contrast to his previous material. Further Complications stands out decently enough on its own, but for Cocker it is a disappointment considering the past quality of his releases. 6.5/10
——————————————————————————————
Jarvis Cocker – I Never Said I Was Deep

[audio:http://mineorecords.com/mp3/jcoc-ine.mp3]
——————————————————————————————
——————————————————————————————