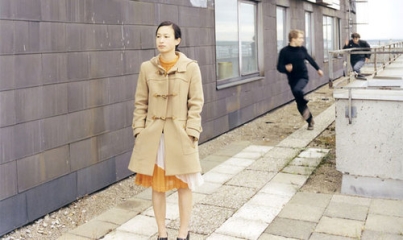 Despite what its name entails, the concept of a "super-group" is becoming increasingly relative with the gradual expansion and appreciation of emerging styles and genres. The days where unanimous and successful super-groups – like Crosby, Stills, Nash & Young and the Traveling Wilburys – sell out concerts are long gone. Trends are more important in music than ever before, so committing oneself to a super-group full of stubborn veterans that are too honorable to sell out is not exactly a big label's dream scenario. Therefore, what is left of "super-groups" are those that specialize in very specific genres or locales. It may sound contradictory in that a group with little recognition should not be considered "super", but acknowledgment of such a tag has now come to suggest that the artists in the respective group are literally the best in the world at their specific trade. It does not matter whether the trade is Louisiana hip-hop, Japanese rock, or elevator music. Regardless of what it is, there is always someone listening. Nowadays, these type of acts now work in a very specific niche with a very specific type of audience in mind. It has resulted in more failures than successes, but every once in awhile there is a release in this hyped-up vein that satisfies.
In terms of lush German electronic-pop, there are few groups with more credentials than Lali Puna. This is mainly due to Markus Acher, who is primarily responsible for hefty successes of The Notwist and Tied & Tickled Trio (with drummer Christoph Brandner). The Notwist are most renowned for their fifth album Neon Golden, which to me was undoubtedly one of the best electronic-pop releases of the 2000s. Its essential status is mainly propelled by its stylistic distinctiveness, which combined generally expansive hip-hop and post-rock production techniques within a minimalistic atmosphere that contained pop-oriented synths and reverb-heavy vocals. The heavy use of strings helped make the album both dramatic and infectious, showing listeners that electronic-pop does not have to be bogged down in repetitive minimalism to be successful. Like the past success of Air and the more recent breakthrough of The Knife/Fever Ray, The Notwist proved to be one of the few foreign electronic acts that were able to make a huge splash in the US and UK. You may notice that artists like Air and The Knife had few comparable contemporaries at the time of their breakthroughs. Their influence, of course, was echoed in the years to follow instead. The same looks to happen for Lali Puna, who have made one of the most gorgeous and captivating electronic releases of 2010.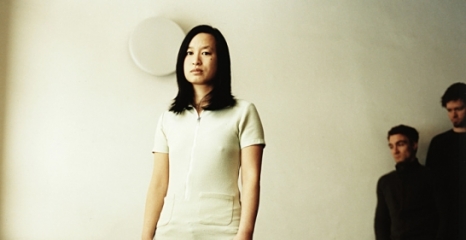 Lali Puna's fourth LP, Our Inventions, will likely do for them what Neon Golden did for The Notwist. Acher and co. have expanded upon an already-successful formula to make it better, which for experienced musicians like vocalist Valerie Trebeljahr and keyboardist Christian Heiß is a seamless process. Following upon the success of 2004's Faking the Books, Our Inventions contains treats for both fans of Acher's keyboard-led work with The Notwist and those that prefer the more subdued work of Lali Puna. A gem like "Remember?" employs the sparkling keyboards and thumping bass that made Notwist tracks like "Pilot" so catchy, with Trebeljahr soft-spoken vocals providing excellent accentuation to the chorus. This part enhances the initial verse with an extra gurgle of bass and outro that plays with the glitchy electro-pop that made Acher famous in Germany and elsewhere. He really works well with other musicians who deserve just as much credit though, namely Heiß (who is purported to "rip it up on keyboards" during live performances) and drummer Christoph Brandner, who provides the stellar and natural-sounding rhythmic role that many electronic-pop counterparts are missing.
"Everything is Always" is a great display of Brandner's strengths, particularly how he is able to coordinate with Acher's brilliantly implemented glitch effects and samples. Heiß is always there to provide a beautifully fluttering keyboard melody, best seen here and on "Remember?". Trebeljahr's observatory nature in "Everything is Always" really succeeds when aligned with the instrumentation, which is almost always led by a xylophone-like effect that finds itself expanded upon by various increments of both electronic and natural effects. The self-titled track is also interesting, namely because it sounds similar to recent greats like Beach House in its droning representation of dream-pop. Trebeljahr proves by this point in Our Inventions that she is a fantastic at emitting a wide range of emotions. While her actual vocal range is not noticeably limited, it is certainly not breathtaking enough to launch ships. What makes her presence so special though is her investment in every track, each responding differently depending on the mood and structure. With Acher at the helm, this makes for plenty of enjoyable experiments. Trebeljahr is a perfect fit for this type of atmospheric electronic-pop and, with her three other collaborators, has crafted an excellent album in Our Inventions.
——————————————————————————————
——————————————————————————————
——————————————————————————————
Lali Puna – Everything is Always
[audio:http://mineorecords.com/mp3/lali-eve.mp3]
——————————————————————————————