Posted
February 24, 2010 by Mike Mineo
in
Son Lux's Secret Weapon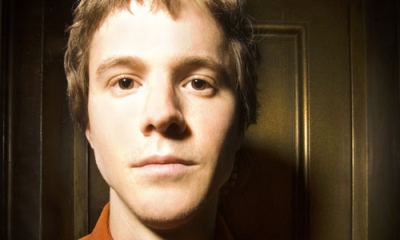 Classical training is generally regarded as a positive influence on pop music. No one wishes to restrain ideas that originate from the theoretical intricacies of music, so the knowledge is neither looked upon as extraneous nor pretentious. To commit oneself to intensive training in this vein is exemplary of artistic passion in its own right, and that is inarguable. However, considering the relativity of artists and the arts in general, the implementation of classic training in pop music is sensitive methodology. It is hardly a seamless fit. The accomplishment of cohesion within this fusion has rare actual success, with most artists failing to recognize the differences between the two styles. Electric Light Orchestra are one of the best symphonic-rock bands of all-time as a result of this recognition, with very few other acts achieving to grasp this concept (let alone make great music afterward). Jeff Lynne's influence is found more in his work as a hook-driven songwriter and producer, since attempting to mimic music like his is exceedingly difficult. Looking back at his career though, one can see how he went from straightforward British-pop in the late '60s to sweeping symphonic epics in the mid '70s. His talents in combining these two styles derived from experience and patience, where he eventually learned to use his natural songwriting ability within the perspective of a classically trained pop genius.
While comparisons to Lynne are premature, Ryan Lott is attempting a similarly symphonic ideology more successfully than the majority of his peers. His 2008 debut, At War with Walls & Mazes, garnered plenty of buzz for its sound alone. While Lott does not possess a voice like Lynne's, whose range alone can send chills down your spine, he employs a similar arsenal of orchestral instrumentation that complements his style of songwriting well. He is certainly not contained within ELO's vein of accessible pop, since the majority of efforts on At War with Walls & Mazes had sparse structural giveaways. Each track was unpredictable both in terms of structure and direction. Lott's follow-up, Weapons, is more of the same in that regard, even if the sound approaches even more avant-garde territory than its predecessor. Lott's emphasis on classical composition and pop is still evident, but his increased focus on electronica inserts yet another style into the equation. Classical, electronica, and pop music can all be accessible and successful in their own right. But when an artist like Lott is attempting to retain both the audible and theoretical complexities of each genre until he creates a cohesive fusion, the result can be fascinating.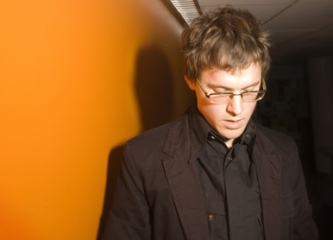 For Lott to attempt such ambition so early in his career is indicative of confidence, which is a nice showing of resilience after one common criticism regarding his debut. The reviews of At War with Walls & Mazes were mostly synonymous in saying one thing: It sounds cool and pretty, but it's not enough. Lott's work in commercials and dance after this release saw him seizing upon an opportunity of simplified fusion, but when it came to his solo work as Son Lux there was predictably a higher demand for successful variation. Lott's voice, while light and amiable, is not powerful enough to carry songs alone, and the orchestral appeal of his instrumentation lost their novelty somewhat quickly. It was simply indicative of not enough songwriting depth, which is corrected on his short but satisfying EP, Weapons. Lott's choice of production may come across as puzzling on a track like "Weapons V", where a burst of electronic percussion clashes with a , but repeated listens unveil more cohesion than initially thought. Unlike At War with Walls & Mazes, Weapons boasts efforts that get better with each listen as opposed to tracks that slowly and gradually dwindle in replay value. Intricacy was always present for Lott, and here he has finally found a way to restrain certain extraneous tendencies without disbanding the classical training that helped make his material so unique.
A comparison that I think would benefit Lott is Ryuichi Sakamoto, though something tells me he is already familiar with his work. Sakamoto's early days as one of the first professional synth-pop musicians eventually grew into a historical career that covered most genres imaginable. Lott uses more industrial electronica than Sakamoto ever did, but the latter certainly had his experiments in glitch-pop. From traditional Japanese folk to bossa nova, Sakamoto's unpredictable ambition will always be an admirable trait, even if stylistic novelty occasionally overlapped into the qualitative perception of a work. Lott still struggles with this slightly in "Weapons V", but for the most part it is a grandiose achievement that is easily one of the most interesting things I have heard this year. It is both interesting and successful though, in that despite sounding occasionally muddled it has moments of indisputable brilliance. The strings play a phenomenal role throughout and appear to be the instrument Lott is most comfortable writing for. The percussion, while somewhat cluttered, has some excellent variation that corresponds nicely to several changes in the instrumentation.
I have a slight issue with his vocals being so far behind the instrumentation, but Lott's voice is understandably not overpowering so this tactic may have been for the better. After all, working toward your own strengths is still regarded in classical training. It would be amazing to hear what Lott could do with more production experience and a snazzy guest vocalist or two (even Damon Albarn is not conceited enough to ignore that possibility if it means making one of his songs better). The fluttery outro, with its illuminating keys, concludes with a more lighthearted approach than the song's previous moments of hectic involvemen. After all the chaos, it slides into a graceful melody that manages to be cohesive despite its contrasting tone. For a classically trained pop musician, twists like these should not be all that surprising. In this regard, Lott is getting better with each release.
RIYL: Ryuichi Sakamoto, Final Fantasy, Bracken, 13 & God, Fog, cLOUDDEAD, Why?, The Books, Au, The Boats
——————————————————————————————
[audio:http://mineorecords.com/mp3/slux-v.mp3]
——————————————————————————————
Son Lux – Weapons IV (Nico Muhly Remix)
——————————————————————————————
Son Lux – Weapons II
Both MP3s removed upon request of Anticon.

——————————————————————————————
One more thing: Listen to that Nico Muhly remix. It is excellent. You may know him from scoring The Reader, working with Grizzly Bear, etc… he makes really great use of Lott's strings along with his technical prowess. Rarely do remixes strike me as instantly as "Weapons IV" did… I actually tend to dislike remixes for the most part, but this is an obvious exception.