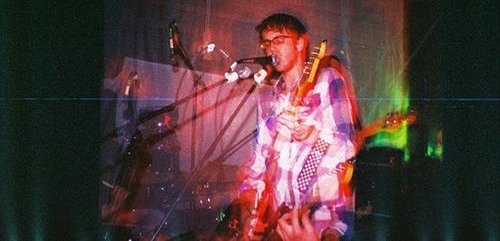 Cloud Nothings is Dylan Baldi, a 19-year-old from Cleveland that creates music his buddies would probably call outdated, if only for the fact that it hearkens back to a time when record stores were relevant. His interpretation of power-pop is not without its modern traits, but overall the result is one of throwback excellence in finding comfort in a sound where repetition is allowed – if not encouraged – when it bears worth repeating. Sure, that sounds like a Yogi-ism, but power-pop's history has found several constants that separates it from the psychedelic, operatic, and neo-classical work of artists like The Beatles, who are certainly influential in the genre's sound but are not precisely the most effective example to show what power-pop sounds like (apart from their early material, of course). Contemporary power-pop in the vein of Matthew Sweet, Teenage Fanclub, and The Apples in Stereo has retained part of that original formula, never branching out too ambitiously yet still producing freshly-sounding power-pop. Baldi has some experimental tendencies, so his success will likely be judged on how he is able to juggle ambition and stylistic dependency. Baldi's new 7″ single, Didn't You, shows both his love for nostalgic power-pop and contemporary indie-rock.
"Didn't You" sounds like a dumbed-down Wolf Parade in a sense, with synth progressions that disregard fear of repetition and face occasional struggles as a result; the sound is too much like art-rock, not power-pop, for the amount of repetition. The vocal harmonies will likely be the Cloud Nothings' selling point, recalling shades of Supergrass' Gaz Coombes and Teenage Fanclub's Norman Blake in a hook-laden formula of "woo-oo-eee-oooo"s repeating themselves over synths that could use a bit of messy experimentation. On the musical side, the comparisons are more fitted toward Black Kids though. The song's strengths are certainly there, but this sounds like it should have followed the power-pop convention and stopped around the two-minute mark. On the bright side, it sounds like the makings of a solid band with a great grasp of power-pop; "Didn't You" could be the type of song treated as b-side novelty in a decade or so when Cloud Nothings are accomplished. I hate to make it sound so imminent, but their delivery is exceptionally smooth and the hooks should shine brightly once their songwriting is improved.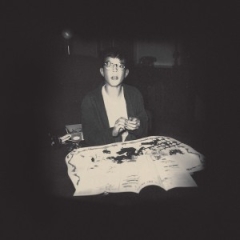 "Even If It Worked Out" finds Baldi moving toward the alternative-punk category, with power-pop elements fortunately remaining in the structure. Shimmering guitar accompaniments flutter over an even more enthralling synth accompaniment than in "Didn't You", as the lyrics tell of romantic difficulties simplistic enough for high school. "I'm sorry we can't be friends, my heart is overrated," Baldi sings with a slight snarl. "I don't like being alone but I don't like being with you." He's also sorry that they can't be friends and, well, you get the point. A pretty typical breakup song, but it stands as a particularly strong b-side serving as a more expansive foray into diverse stylistic territory. More personal subject matters and musical intricacy could make comparisons to The Wrens ring even louder, but their mastery of both alt-punk and power-pop components are commendable. With some more diversified songwriting, Cloud Nothings could be huge. At the very least, Baldi is way ahead of his years and most peers attempting to pull off a similar sound.
RIYL: Girls, Teenage Fanclub, The Apples in Stereo, Black Kids, Matthew Sweet, Beach Fossils, Smith Westerns, Dum Dum Girls, Vivian Girls, The Morning Benders, Avi Buffalo, Japandroids, Wild Nothing
——————————————————————————————
Cloud Nothings – Even If It Worked Out

[audio:http://mineorecords.com/mp3/baldi-eve.mp3]
——————————————————————————————
——————————————————————————————