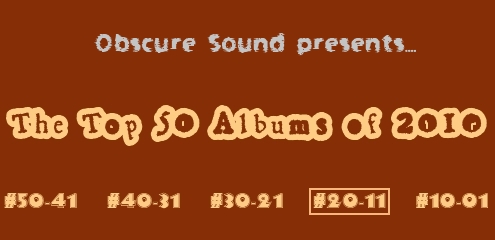 #50 to #41 ——— #40 to #31 ——— #30 to #21 ——— #20 to #11 ——— #10 to #01
by Mike Mineo
—————————————————————————————————————————————————————–
20. The Tallest Man On Earth – The Wild Hunt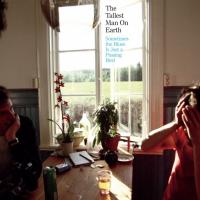 Following up eventual classic Shallow Grave, Kristian Matsson's second album The Wild Hunt is more of what you would expect: rootsy folk played by a Swede who grasps American Appalachian folk better than most of its natives. While it would be hyperbole to call Matsson overly ambitious, there is something to be said for his confident approach. Acoustical folk music is not exactly "in" right now, but with songwriting as strong as this Matsson is the type of artists who will garner acclaim in mainstream and indie circles alike. The only issue is how many people are willing to give him a shot. Ignorance still causes listeners to call something "outdated" if the production is not sparkling with an assortment of instrumentation or samples, so if I could stress one thing it's to give Matsson a chance. Just one chance and he will win you over, I promise.  His voice is incredibly distinctive, projecting a wistful snarl that attentively sways along with hazy acoustical progressions. It would be easy for most artists to mishandle such a gift, but one of the reasons The Wild Hunt is just as memorable as Shallow Grave despite its instrumental limitations is his ability to alternate the intensity and whimsy of his vocals to fit seamlessly with the different tones and themes of each track.
"King of Spain", for instance, is a brisk Southern-like ditty where a barnyard would be a suitable venue. That he references Dylan's "Boots of Spanish Leather" in the track should not be surprising, as you probably expected me to name his blatant influence by now. Matsson is less intent on cryptic narratives and more on exposing a slightly looser and flexible sound than on Shallow Grave. While far from pop, the emotive twang from his voice in the chorus presents something akin to Harry Nilsson, where an anthemic croon and metaphorical lyrics combine for a truly memorable experience. It is also an effort where the acoustics during the chorus are minimized to a bare handful of chords, rather than the expeditiously plucked intricacy of a track like the somber "The Dying of the Lawns". The latter is a remarkable standout, a commentary on dying relationships. "This is not the summer dream, she said, it's just the drying of the lawns I want to leave out there," Matsson sings, momentarily halting his nimble progression to emphasize the vitality of optimistic rebirth. "But I will stand down in the hallway with no thought to leave the set of a movie, I will sure as hell not end just yet," he sings. Quite a mouthful for sure, but one that glides off his tongue and resounds with an exoteric narrative quality like any great folkie. The Wild Hunt is more exploration of Matsson's absurdly talented enigma, one that borrows components of folk's past without sacrificing his own ingenuity in the process.
The Tallest Man On Earth – The Drying Of The Lawns
The Tallest Man On Earth – King Of Spain
—————————————————————————————————————————————————————–
19. Gil Scott-Heron – I'm New Here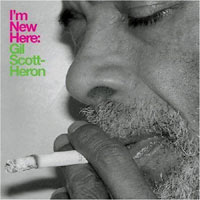 Easily the biggest surprise of 2010, Gil Scott-Heron's first album in 16 years is one of his best. Well, something like I'm New Here would be an accomplishment for anyone, even the hottest electro producer of the moment. Most startling is how Scott-Heron has retreated from the smooth soul he is known for and into the territory of stylistically multifarious spoken-word. "Me and the devil, walkin' side by side," he sings on standout "Me and the Devil", which offers an even more bizarre take on The Fall's The Marshall Suite. "And I'm going to see my woman 'til I get satisfied." This is not one of those primarily spoken-word efforts, instead relying on a touch of bluesy soul in his voice that should remind longtime fans of his work in the '70s. That is where throwback stops though, as the actual music on I'm New Here is startlingly modernistic or, dare I say it, futuristic. His emphasis on spoken-word is still apparent, especially on opener "On Coming from a Broken Home" (which samples Kanye's "Flashing Lights") and "I'm New Here", which presents a gritty acoustical tone that finds Scott-Heron alternating his vocal delivery between spoken-word preacher and delicate folk troubadour. "But I'm the closest thing I have to a voice of reason," he says at one point, before singing the words "turn around, turn around, turn around and you may come full circle and be new here again." They are haunting words, especially from someone like Scott-Heron whose talent is undisputed but stability is. The long delay between releases is primarily due to drug concerns, but as one experiences I'm New Here and the heartfelt words Scott-Heron spreads throughout, it reveals itself as possibly the most intimate release of the year. And that is not even with regard to the outstanding production (courtesy of XL Recordings head Richard Russell) and "beats", which are always in accordance to the theme at hand.
"Your Soul and Mine" is sheer poetry. Beautifully dark poetry, at that. References to vultures "flying circles in your mind" certainly bring to mind Edgar Allan Poe, and there is no doubt that Scott-Heron is coming from a similar place. "Standing in the ruins of another black man's life or flying through the valley separating day and night," he speaks with authority. "'I am death!' cried the vulture, 'for the people of the light'."  This is accompanied by music most relative to dubstep, complete with sullen strings found commonly in brooding hip-hop. The way Scott-Heron loops some of his phrases – like "and mine, and mine" – contributes to the gloomy ambiance of "Your Soul and Mine", but his poetry and the way he reads them is more than enough. So much bullshit is released in the category of "spoken word" that I'm New Here comes off . Calling it "spoken word" would be an injustice though. The folky blues of "I'm New Here", the anguished dubstep of "Your Soul and Mine", and the clap-led soul of "New York is Killing Me" are just a few examples of the album's stylistic diversity, which practically would not even be necessary considering the grand substance of Scott-Heron's words. For our pleasure though, Scott-Heron and Russell have crafted the perfect stage for his work. The music responds emotionally to words that are so personal, damning, and triumphant that it is breathtaking how applicable it sounds. It is incredibly painless to call I'm New Here one of the most atmospherically successful and lyrically engrossing albums of the year. Welcome back, Gil Scott-Heron. You may feel new here, but the universal praise should make you feel right at home too.
Gil Scott-Heron – Me and the Devil
Gil Scott-Heron – I'm New Here
Official Site / MySpace / BUY
—————————————————————————————————————————————————————–
18. Twin Shadow – Forget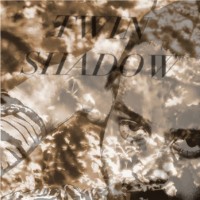 I initially thought Twin Shadow was a prank. I remember someone showed me this, on Hipster Runoff of all places, and you could see why I thought it was a spoof. The grainy video quality, '80s jangle-pop in the background, and George Lewis Jr.'s retro-fied hair has all the superficial aspects of a mockery. But then the music kept going, and it was obvious that Twin Shadow is not a joke at all. In fact, his album Forget is one of the most impressive debuts to come out this year. Lewis shows appreciation for many artists, from Scott Walker and Morrissey to Neu! and Joy Division, but his utterly infectious songs arise from appreciation, not derivation. His original vein of songwriting, sitting somewhere between post-punk and art-rock, perfectly suits his deep and melancholic vocals. Like any album by Joy Division, The Smiths, or Ariel Pink's Haunted Graffiti, Forget is a wonderful album for the autumn because of its delicate pop songwriting, layers of gauzy guitars 'n synths, and a consistently forlorn feel. The high-pitched vocals over the echoey keys in "When We're Dancing" brings to mind some sort of lost '80s classic, with other efforts like "Shooting Holes at the Moon" demonstrating a funky sort of electronic/post-rock fusion that is only possible from an artist able to separate himself from today's repetitive trends.
Forget is much more than an album for '80s fetishists though. Its consistency is striking and defined aptly by the opening and closing tracks. "Forget" captures hearts easily with a chiming synth line and flimsy keys. Lewis' vocals sound dejected and sullen, all with an operatic brooding quality that pairs wonderfully with his post-punk/"chillwave" hybrids. "They'll give us something, they'll give us so much to forget," he sings on this masterful closer, his voice a surefire cross between Morrissey and Grizzly Bear's Ed Droste (it is no surprise Grizzly Bear's Chris Taylor produced Forget). The opening "Tyrant Destroyed" is even better. An eerie synth pad is in constant rotation under guitar licks reminiscent of dark Brit-pop (like Suede's drug-addled years). It is a moody effort like the rest of the album, reflective of the romanticized unrequited tendencies Morrissey loves to loathe, but remains particularly notable for the energetic transition mid-way through. As the stringy synth pad alters its melody and Lewis reveals the infectious chorus, the moment is so fleeting that twenty seconds is not nearly adequate enough for. Not to worry though, as the last minute of the track expands upon this moment in the best way possible. Following lines like "as if it wasn't enough just to hear you speak, they had to give you lips like that" and "like all of your sadness reduced to a color, then painted upon you", brooding post-punk finally has a new artist with the wit and brooding sensibilities of trademarks like The Smiths and Echo & the Bunnymen. Read more>>>
Twin Shadow – When We're Dancing
Twin Shadow – Shooting Holes at the Moon
Official Site / MySpace / BUY
—————————————————————————————————————————————————————–
17. Lower Dens – Twin-Hand Movement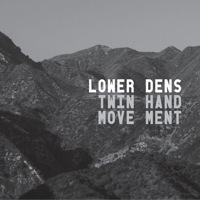 Lower Dens have received heaps of praise since they released their debut, Twin-Hand Movement, in July. Perhaps the lack of further recognition was just seasonal, as Twin-Hand Movement is brimming with nocturnal atmospheres, rhythmic ambiance, and lulled guitars. Like Twin Shadow right above, perfect for autumn listening! The leader of the Baltimore group, Jana Hunter, is known in freak-folk circles for her collaborations with Devendra Banhart. Her creative tendencies take on a coherent vision on Lower Dens' debut, with a more polished and direct sound reminiscent of dream-rock than her past material. Unlike the past, Hunter does not toy with over-ambition. The darkly intense atmosphere of Twin-Hand Movement is propelled by expectation in that their songs could go anywhere; a concise pop hook seems just as likely to occur as an epic outro of polyrhythm and multi-guitar experimentation.
"A Dog's Dick" powers on with heavy reverb on both guitar and bass, the latter of which pronounces itself with a tender push reminiscent of Pixies or Guided by Voices. A slick guitar lick follows, with multiple tonal frequencies taking on a melody that evolves in both distortion and rhythm placement. Its pace is placid in a sense, but also with enough vigor reminiscent of Pixies or even The Smiths with its sparking guitars and pivotal bass drenched in reverb characteristic of early-'80s mod revival. "I Get Nervous" has that sort of dream-like buzz in its production that brings to mind the likes of Beach House, Grizzly Bear, and Tamaryn, but perhaps more accurately borrows from the type of production that The Joshua Tree made famous. In fact, this sounds like U2 back in their heyday, if not for Hunter's serenely calming voice of course.  If Hope Sandoval sang for U2 instead of Bono during their heyday, it would probably sound similar to this. Add the excellent hook that occurs right near the 01:55 mark and you have an excellent song, full of brilliantly constructive visions of dream-pop and post-rock that coincide beautifully with the crisp feelings of fall. Read more>>>
—————————————————————————————————————————————————————–
16. Tame Impala – Innerspeaker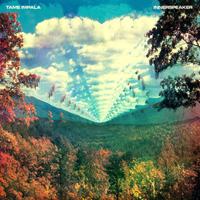 Pond already made the list at #37, so it only makes sense that those members' primary project would be higher. After all, Innerspeaker transforms vintage psychedelic-rock and Brit-pop into a mold completely unique to these Aussie rockers. "Alter Ego" is a shining achievement in that sense, initially embracing elements of Stars-like indie-electronica before gravitating toward authentic psych-rock. This track is all you need to discover whether frontman Kevin Parker has the chops to pull off the style. His vocal comparisons to John Lennon are abundant in most Tame Impala reviews, but what goes overlooked is his similarity to another Beatle: George Harrison. While he has the nasally melodic draw of Lennon, his vocals are more conditioned to the songwriting of someone like Harrison, whose interest in psychedelia and world music was well known. "The only one who's really judging you is yourself, nobody else," he signs over a roaring guitar section, where elements of '60 Brit-pop arise in Parker's own backing harmonies. Here, his vocal capriciousness resembles Lennon, the songwriting resembles Harrison, but the way he alternates between straight-cut psychedelia and Brit-pop is something completely unique to Tame Impala and Innerspeaker, which is an album that – despite all its acclaim – is still criminally overlooked. After all, unless you classify Ariel Pink's Haunted Graffiti as strictly psych-rock (which they aren't), is the best purely psychedelic-rock release of 2010.
Parker always maintains a sense of cool within his vocal presence, exemplified nicely on "Lucidity". Comparisons to Spiritualized are abundant, particularly when a crunchy guitar overlaps with a quiescently subdued progression. It provides enough variation for the trippy series of verses Parker leads, but is merely build-up for the fuzzy guitar solos and outstanding percussion involvement that occurs in the final minute. Some post-rock influences come to light here, even if the emphasis on psych-rock is still the most prevalent. "Island Walking" is one of most impressive examples of production on the album. A muddy guitar progression panned to one side evolves into a crisply resonating twang with – once again – fantastic jazz-influenced percussion courtesy of Jay Watson. This fascinating instrumental is a perfect mixture of the psych-rock, which they show earlier on tracks like "Alter Ego"  and the Andorra-esque "Desire Be Desire Go", and more noticeably post-rock in the vein of Broken Social Scene. Psychedelia remains the primary root, but tracks like the fuzzy blues of "Expectation" and melodic alt-rock of "It is Not Meant to Be" provide the diversity necessary for Innerspeaker to serve as one of the most impressive debut full-lengths of the past few years. Such talented songwriting here.
Tame Impala – Desire Be Desire Go
Official Site / MySpace / BUY
—————————————————————————————————————————————————————–
15. How to Dress Well – Love Remains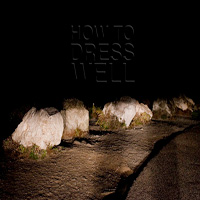 Tom Krell's music sounds instantly familiar. It is injected with doses of R&B, soul, and pop that actually reach radio-friendly points of accessibility. Of course, when soaked in reverb, adorned with an echoed falsetto, and featuring a modernistic synth-laden sound, the clashing of both varying degrees of accessibility and time periods leaves room for plenty of great ideas. For Krell, comparisons to chillwave trademarks like Washed Out and Neon Indian are imminent based on his production alone. But How to Dress Well fall more in the vein of Ariel Pink, who uses his adoration for '60s/'70s frontman art-rock to create a sound that is both hauntingly sad and infectiously vibrant. Unlike past motivators of the "chillwave" movement, Krell creates a sort of timeless whimsy within his beautifully fragile sound. Their music resounds with no particular decade, instead offering a meshing of both nostalgic and futuristic styles that bring out a variety of guesses from "some '80s post-punk variant" to "Michael Jackson if he just chilled on blunts instead of pills". The latter shows some indication of Krell's obvious rhythmic ability, but more so in his vibrating falsetto that brings comparisons to MJ, Bon Iver's Justin Vernon, and even at times Antony Hegarty. Krell's innovation is evident throughout the bulk of Love Remains, his debut full-length. His song are all treated with such delicate care, but the differences in ferocity are certainly evident.
A track like "My Body" is solemn from the get-go, incorporating a series of layered falsetto that sound like a haunted choir. This in particular is reminiscent of Sigur Rós' Jónsi. "Suicide Dream 2? is one of the more unclassifiable songs on the album, meaning that comparisons to R&B and pop take a backseat to serene electronica that sits somewhere between ambiance and soundtrack. If anything, the vein of dubstep that Burial specializes in is the focus here. The twinkling synths emit a melancholy feel that steadily repeats, its tempo and volume never shifting. Instead, Krell's voice is what exhibits the emotional transitions; he is able to craft stellar hooks on his own with rare preciseness. His unconventional pitch is often the culprit of emotionally-charged mastery. A flurry of funk is present in the vibrant rhythm section of "Endless Rain", which incorporates a DJ Shadow-like loop clip for gradual accentuation. It would be really great to hear a studio version of "Walking This Dumb", but the live version presented on Love Remains is more than adequate quality. This is certainly one of Krell's more dance-heavy songs, riding on a distorted chorus that sounds more Girls Aloud than Burial. "Date of Birth", brings us back to an intenser Krell though. His panting during the progression of string-like synths flows into a distant echoed croon, the song fading out as it progresses. Like most of Krell's songs, it would fit perfectly as a soundtrack to a dream. Whether the dream is a haunting nightmare, sex-charged romp, or adventure on a night bus is up to you.
How To Dress Well – Suicide Dream 2
How to Dress Well – Escape Before the Rain
Official Site / MySpace / BUY

—————————————————————————————————————————————————————–
14. Das Racist – Sit Down, Man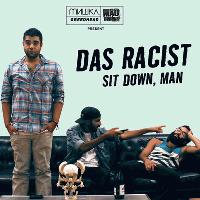 Das Racist have a somewhat polarizing effect on listeners. Since some hip-hop fans view their music as a parody of the genre, their humor and wit passed over for being unprofessional or nonchalant. That seems a bit odd, for I have never heard a "parody" that sounds as great as this. This is a giant leap forward for the hip-hop trio. I disliked their previous material but love Sit Down, Man, the second best hip-hop release of the year. "Rapping 2 U" shows off their chops nicely, both with eclectic production and lines that continue to affirm their undying love for the hip-hop genre: "could get a real job, only rap weekly, I don't need rap – told you rap needs me" or "my fan's broken, I don't got no AC, say I got potential but the kid's lazy". Then there's that one that goes ""White boy wasted then I write a stanza quick, all my boys in bands and shit, haters mad cause they got Constanza dicks." Seinfeld references aside, Das Racist are so clearly devotees of hip-hop that their album showcases the different use of stylized samples within it, from Japanese pop to free-jazz. "Rapping 2 U" samples a track by Japanese pop artist MINMI, turning a ten-second snippet into an convincingly encompassing accompaniment. The group actually raises the pitch of MINMI's already-high voice, likely to differentiate it from their own somewhat husky deliveries. English words overlapping with the Japanese language never sounded so great. This is one example of the fantastic production on Sit Down, Man, which is designed to tout the trio's excellent wordplay as well as their knack for infectious beats. As they describe (in compliance to their name), they "got more lines than Puerto Ricans got cousins."
Teengirl Fantasy's production in "Commercial", the sixth track on the release, combines an ingeniously commercial-like hook (surprise!) with their form of chillwave/electronica, which variates from blissed-out serenity to high-throttle dance depending on the effort. It is never quite restrained entirely to one of those though. This one is more in the laid-back vein, with the topic actually poking fun at those who prematurely criticize anything "commercial". The choice of production fits this emphasis with perfection, especially with Das Racist employing their vocals with smoothness and precision associated with songs of the mainstream stereotype. Well, except this has artistic value. Another notable accomplishment is "Amazing", led by a clamorous sci-fi synth that pulsates over an intensely elaborate vocal structure. The melancholic synth pad that initially appears is encouraged by chopped-up drum samples to explode into the shimmering synth lead that makes the track one of the best here. Their self-awareness provides humor and relief, as they break the fourth wall of hip-hop by acknowledging their placement in hip-hop. They do not look like the ideal rappers, nor do they resemble the raunchiness that many hip-hop artists depend on. These are simply appreciators of the genre, and it is wonderfully apparent that they had more fun producing Shut Up, Man than most bands do in the span of a career. Read more>>>
Das Racist – Rapping 2 U (featuring Lakutis)
Das Racist – Amazing (featuring lakutis) (produced by keepaway)
Official Site / MySpace / BUY
—————————————————————————————————————————————————————–
13. The Walkmen – Lisbon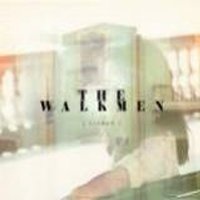 The Walkmen have no issue following up their past successes. Lisbon is one of many satisfying follow-ups to good Walkmen albums, and it does not take long into it to show why. "Angela Surf City" is one of their most excitable songs to date, almost touching surf-rock with Paul Maroon's buoyant guitar twang. Hamilton Leithauser's one-of-a-kind howl is more present than ever too; his usually subdued verses explode into impassioned guitar distortion every so often on "Angela Surf City", where he proclaims "I used to see the signs, now I dream of the time I was holding onto you." There is an anthemic nature to the track that is quite intesesting for The Walkmen. Whereas other tracks with explosively raucous choruses, like the classic "Rue the Day", would show dependence on a narrative engrossment ("you drive me home for goodness sakes, I could barely stand up straight"), many of the efforts on Lisbon rely on the band's energy. Their level of enthusiasm is certainly at its peak, it appears, and certain tracks show that. When Leithauser sings "Angela, life goes on all around you," it is easy to sense the looseness within the songwriting and just chill out. Lisbon is certainly one of The Walkmen's "louder" albums, but it is by no means the most abrasive.
"Blue as Your Blood" has a sort of western twang involved, only complemented more by Leithauser's sullen and surprisingly subdued delivery. This is like a Walkmen ballad, something quite rare on their records, that does not sacrifice the rhythmic involvement of their songs. A jangly guitar moves swiftly for some time over rapid acoustic drums, only to be taken over at the two-minute mark by a majestically haunting string arrangement. This section is quite lovely, and especially once the lead guitar emerges 30 seconds later the mitigated intent of the song is clear. It is not the most diverse or intricate Walkmen offering, but remains highly accessible for being a change of pace among more conventional Walkmen efforts. Lisbon is somewhat reflective of that sense, at least on offerings like "Woe is Me" where melancholic lyrics are contrasted by shimmering guitar riffs familiar to '90s Californian AM-pop. "Torch Song" is similarly interesting with its '60s-inspired vocal harmonies, even beckoning the likes of Brian Wilson and Explorers Club. I have never heard anything quite like these songs from The Walkmen, who here actually begin to resemble The Morning Benders or Surfer Blood in their reposeful beach-side pop-rock allure. There are always efforts like "Angela Surf City" and "Follow the Leader" that rely on crunchy guitar staccatos, Leithauser's vivacious yelps, and The Walkmen's trademark brilliant percussion use, but overall Lisbon is arguably The Walkmen's most pop-oriented release. The material is just as strong as the past though, and as a result Lisbon is one of the best indie-rock releases of the year.
The Walkmen – Blue as Your Blood
The Walkmen – Angela Surf City
Official Blog / MySpace / BUY
—————————————————————————————————————————————————————–
12. The Radio Dept. – Clinging to a Scheme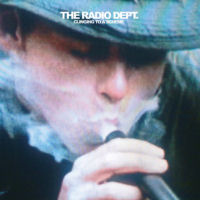 Despite being a band already renowned for both atmospheric production and repeating beauty, The Radio Dept.'s Clinging to a Scheme projects a more ambient and a repetitive feel when compared to its predecessors. There is an obvious fascination with post-punk, as there was on Pet Grief, but here it is more aligned with minimalistic electronic genres like Krautrock and more recent dubstep, which in the past decade has gravitated to a more minimally involved arsenal as opposed to its flexible beginnings (Benga's fusion of dubstep and grime is a nice example of recent developments). The result comes rather seamlessly for The Radio Dept., as this is still distinctively the same band but with more focus on subtle rhythmic additions and gradual emergence of synths. The album begins rather conventionally with a few extremely accessible efforts in "Heaven's on Fire" and "This Time Around", both of which capitalize upon brisk percussion and chirpy synths that appear contrary to subdued later efforts like the brilliantly moody "Memory Loss". It is amazing how it manages to send chills up my spine with only minor alterations to production and melody throughout. It could be a single synth-arp sequence or some minor percussive variation that plays a monumental role. Either way, the decision-making process appears flawless. This is highly reminiscent of classic Radio Dept. in that well-concocted subtleties carry their material to enormous heights.
"Never Follow Suit" is another one of the album's biggest successes for a similar reason, generally taking this minimal-inspired and making it The Radio Dept.'s own. Considering that the main keyboard riff repeats throughout the song, the best ingredient to this track is the gradual accentuation of this repetition. The vocal sample, taken from a graffiti artist touting the self-important worth of his art, resounds brilliantly with the track's theme of commitment to one's self. "You want to, you wanted to, but never dared to," the vocals murmur, glazed behind the usual reverb that accompanies most Radio Dept. tracks. When the melody transitions to a more upbeat scale in its final minute, the propulsion of strings and woodwinds (mainly employed through samples or synths) reminds us how talented The Radio Dept. are at turning the simplistically accessible into ethereal works of art that coincide with both atmospheric and emotional triggers of nostalgia. "David" reminds me specifically of Junior Boys' brilliant infusion of rhythm-led dance-pop and dance; it was the first actual single from the album and it is easy to see why. The tracks that rely on atmospheric evolution, namely "Memory Loss" and "Never Follow Suit", are the most rewarding and the primary reason why The Radio Dept. have not hit the "indie mainstream" yet. Regardless, Clinging to a Scheme is another fantastic release from one of the best Swedish bands around. Read more>>>
The Radio Dept. – Never Follow Suit
—————————————————————————————————————————————————————–
11. The National – High Violet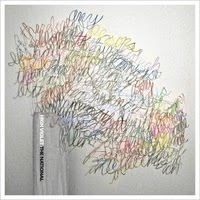 High Violet continues the success of The National, considered by many to be one of the best indie-rock bands of the past decade. It is justifiable acclaim after all, as their organically developmental songwriting cross-breeding with Matt Berninger's solemn baritone voice and repressively relative lyrics creates music that is distinctively their own. From their self-titled debut in 2001 to 2007's Boxer, The National have drawn success through variation on their albums – all while retaining certain components.  Berninger can always crank up the anxiety on an effort like Boxer's "Mistaken for Strangers", where climactically shrill guitars build toward a stampede of Berninger's gravely sonorous voice, where he refers to "another uninnocent, elegant fall into the unmagnificent lives of adults." He constantly criticizes the actions that bring on loneliness with a child-like whimsy, even if his fierce vocal accompaniments are anything but childish. As usual for the band, the arrangements on High Violet bustle with anticipatory strings, morosely southern guitar twangs, and peppy percussion, the latter never done in a lackadaisical manner. Many of the songs are accredited to brothers Aaron and Bryce Dessner, though Padma Newsome co-wrote the excellent "Bloodbuzz Ohio" and orchestrated the bulk of the songs. Berninger's vocal presence is one thing, but his lyrical ability and stern composure is what truly sets him apart.
"Terrible Love" showcases the evolutionary songwriting The National do best. A minute-and-a-half in signals the change from bleary guitars and ethereal piano into a wildly expansive anthem touting Berninger's tendency for emotive expression. "But I won't follow you into the rabbit hole," he sings as his own vocals set the backdrop in an uncharacterisitcally high pitch, actually resembling Chris Martin in the process. "I said I would but then I saw your shiver bones. They didn't want me to." "Anyone's Ghost", which finds Berninger approaching Roy Orbison territory with his starkly lonely voice, has the same light-guitar nocturnal feel as Radiohead's "Street Spirit (Fade Out)". Comparisons to Arcade Fire's Win Butler are also not too distant. In addition to "Lemonworld", this track is the work of Clogs' Bryce Dessner. You can sense as much with the bass-heavy addition, where rhythm is mainly responsible for each verse alongside the male-female duet. Bryan Devendorf's drumming is notably impressive here, as usual. "Bloodbuzz Ohio" is another standout for several reasons. "I still owe money to the money to the money I owe," he sings, "I never thought about love when I thought about home." The National have always projected a "chaos in small-town" sort of feel and this song proves no different. It is also one of many richly textured songs on High Violet, which arguably showcases the band's best songwriting to date. The strings and horns in "Bloodbuzz Ohio" encourage an anthem to take shape, in some ways reminiscent of Springsteen and others – typically the rhythmic elements – resembling post-punkers like The Chameleons UK and The Comsat Angels. The National switched between different tones and emotional ferocity on prior albums, particularly Alligator. Here, though, The National's songs head in a bolder direction where the album's development is prioritized over specific songs. The result is a sure winner in High Violet, a continuation of The National's impressive streak of great albums.
Official Site / MySpace / BUY