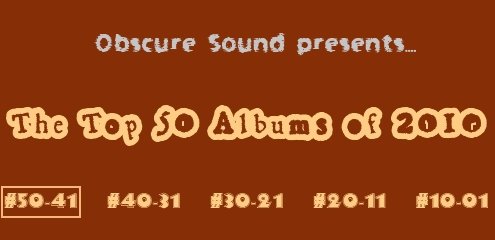 #50 to #41 ——— #40 to #31 ——— #30 to #21 ——— #20 to #11 ——— #10 to #01
by Mike Mineo
—————————————————————————————————————————————————————–
50. Kula Shaker – Pilgrims Progress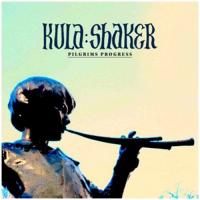 Right from the outset, you can tell that Pilgrims Progress is a comeback record for for English psych-rockers Kula Shaker. Opening with irresistibly baroque first single "Peter Pan R.I.P." – a gorgeous, melancholic, cello-driven pop-rock ode to that most famous of lost children – provides the setting before moving on to the even more precious (and just as fantastical) chamber folk ditty "Ophelia". The decidedly more rootsy psychedelic blues number "Modern Blues" also shapes the diverse sound. "Only Love" – a driving, insistent faux call-and-response session that boasts a healthy dose of jangling Byrds-ian Rickenbacker and some three-part harmonies to die for (the response to each call, incidentally, is that "only love will take you there"; but you already knew that) – makes it become quickly apparent that Pilgrims Progress' infinitely-varied forty-one minutes are going to be playing host to the entire gamut of the musical spectrum of the late '60s and beyond. The irresistible sitar-driven country shuffle (!) "All Dressed Up (And Ready to Fall in Love)", the near-Adam Ant/Wild West instrumental "When A Brave Needs a Maid", and the hauntingly desolate ballad "Cavalry" – which relays the desperate tale of an outnumbered and demoralized group of soldiers ("We can't turn back, we're under attack / outnumbered too, I believe") – sound like they could be out-takes from a Ennio Morricone soundtrack.
The smoky, romantic soul waltz "Ruby" contains a subtle nod to both Mills' own (now noticeably less prominent) religious beliefs and original musical mystic George Harrison. But the thing is, inexplicably, none of it feels like a pastiche. Not once do you feel like the band are simply exhuming the ghosts of the rock behemoths of days gone by, despite the fact that the template for the exotic, acid-fried musical nuggets contained within is clearly so deeply-rooted in that enhanced blur that has come to be known as the "Swinging Sixties". On paper, the template for album number four is much the same as their previous three efforts. But where Pilgrims Progress really shines is in its rare ability to present the sounds of another era in a setting that feels mature, fresh, current and progressive. It is a leap forward for both Kula Shaker and for modern rock and roll in general, with Pilgrims Progress becoming the band's first true must-have LP. -JC Read more>>>
Kula Shaker – Peter Pan R.I.P.
Official Site / MySpace / BUY
—————————————————————————————————————————————————————–
49. Brian Eno – Small Craft on a Milk Sea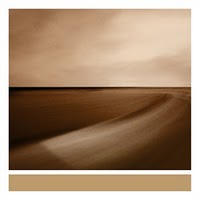 Brian Eno's music is constantly fascinating. Even since his work with Roxy Music, the revered Eno has played with a variety of musical styles. Quality mood and atmosphere is a constant in his work though, regardless of what his medium presently is. His new album stirs up some of the most interesting soundscapes in some time. Sounding both industrial and lush, you could easily set Small Craft on a Milk Sea to a game or movie with barren, otherworldly landscapes. Maybe something like Metroid or The Elder Scrolls. "Paleosonic" – with its tropical-like percussion – may bring to mind Super Mario Sunshine instead. Well, initially. The initial percussion is complemented by darker grumblings of distorted guitars, which eventually evolve to high-pitched solos that would sound improvised if not for their excellent placement. The whole track grows in tension as it progresses, the second half ushering in some alien-like synths that go from minimalist to scraggly and dominant. The synths, percussion, and guitars collide at the end for a truly sensational effect – one that sounds as if they are all coming back to orbit. It is amazing how songs like this build and progress on Small Craft on a Milk Sea, but hardly surprising considering Eno is at the helm.
Although Small Craft on a Milk Sea is far from accessible, anyone interested in the world of music soundtracks, ambiance, or any electronic sub-genre will find extreme pleasure here. There is nothing that truly sounds like this album, even if tracks like "Flint March" bring early IDM to mind with its percussion-heavy rumblings setting itself over unremitting bass-synths. Something like "Calcium Needles", on the other hand, has no percussion and is purely an ambient track. You could easily picture this playing as snow falls over an abandoned factory; the lifeless and ominous feel of this track should be present to anyone, and this is what Eno has always been best at. He relays soundscapes that leave open interpretation, but are cohesive enough to form a universalized concept of his intentions. There are many different efforts on Small Craft on a Milk Sea, and although it lacks the cohesion of his earlier works it is definitely something fans of electronica should seek out. Aspiring electronic artists could definitely learn quite a bit from this accomplishment.
—————————————————————————————————————————————————————–
48. Solar Bears – She Was Coloured In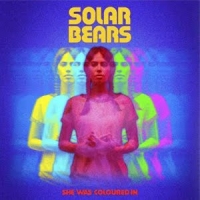 John Kowalski and Rian Trench named their band Solar Bears as a tribute to famed Russian filmmaker Andrei Tarkovsky. The two had always shared a love for cinema, but it is hard to say if it ever trumped their love for music. Particularly, they respect filmmakers with the "ability to paint a vivid landscape with a relatively minimal palette; creating resonant textures from very little". Their atmospheric music certainly carries a similar ideology.As one of the better electronic debuts of 2010, She Was Coloured In shows this young duo's degree of flexibility. They can at one point sound like a producer of lullabies, with soft sweeping synths collaborating with luxurious orchestral elements, like the lucid twinkle of arpeggios in "Solarization" or the exotic "Cub", which dabbles in woodwind-like sounds over chirpy synth pads. That a song called "Quiet Planet" represents one of their more rambunctious works is ironic, but it certainly show their infectious works more in the vein of a Röyksopp or Ratatat. Their restrained efforts may be more impressive though, at least for those accustomed to more organic and atmospheric works by artists like Kraftwerk and Yellow Magic Orchestra.
Their music recalls Kraftwerk's innate abilities to turn electronic sounds into consummate atmospheres, whether it be complete with lavish hooks or developmental chaos. The chiptune-like percussion maintains a steady futuristic tone, often in 4/4 and accompanied by instruments that are both organic and technological. Like the interlude in "Forest of Fountains", around 02:19, when it goes from a funk-like trance into a soft interlude of guitars. The transition is mesmerizing, as the cohesiveness of the journey is worth listening for alone. Their bass also has a tendency to sound organic, like in "Children of the Times" where a deep bass tone resonates alongside a vocoder and soft electro-keys, and it is one component of an essentially powerful rhythm section. At least for the sound they successfully produce here. They tread an appropriate line between naturally existent field recordings and man-made electronica, pushing forth an interesting emphasis on the production of their own music in the process. With examples like these, the duo are clearly masters of believable soundscapes, and their elaborate songwriting and production really go a long way in separating Solar Bears from the masses of atmospherically-dependent electronic artists. Read more>>>
Solar Bears – She Was Coloured In

Solar Bears – Children of the Times
—————————————————————————————————————————————————————–
47. Vampire Weekend – Contra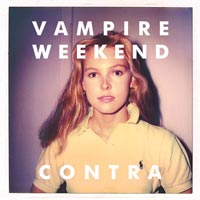 It is hard not to at least have a soft spot for Vampire Weekend, even if their songs are played so much that tiring of them becomes easy. It would be insane for criticize a band for this though, as their infectious songs are wide-reaching enough to appeal to any listener – indie-rock student or not. Ezra Koenig and co. produce a bouncy fusion of indie-rock and Afro-pop, with the percussive ferocity of the latter simplified to produce an amiably accessible sound. Perhaps the four-piece will pursue ambition further in the future, but Contra serves as a safe follow-up to their very successful self-titled debut. Koenig's sputtering but airy voice rarely alternates from familiar delivery, but like Phoenix the group employs a variety of hooks simple and predictable enough to retain themselves in anyone's memory for days. Their colorful tunes have just the right amount of repetition too, as there is nothing wrong with simplicity if efforts to diversify content are apparent. With Contra, Vampire Weekend have taken in step forward in at least one aspect: diversifying songs on the album from one another.
Vampire Weekend have a very distinctive sound, but their vein of simplified Afro-pop and indie-rock occasionally appears as a struggle in its natural avoidance of variation. You have the trickly synth progressions on tracks like "White Sky", the halted vocal progressions on "California English", and the furiously high-tempo rhythm in "Cousins", but the songwriting is commendably more varied than ever – even with elements like this making reoccurring appearances, just like on the debut. Koenig is masterful at rhythmic vocal deliveries; the lacking element of intricate percussion is adequately substituted for in Koenig's admirably enthusiastic delivery, which coincides beautifully with the chugging rhythms. A song like "Taxi Cab" is as subdued as the band is likely to get, with a traditional piano fluttering across the track in a more subdued manner than usual. The orchestral flourishes occurring around the two-minute mark are a good example of this, serving as one of many indicators that Vampire Weekend's next album may seem them peek further into unexplored territory. As usual, a commendable job by one of the biggest successes in indie-rock so far this decade.
Official Site / MySpace / BUY
—————————————————————————————————————————————————————–
46. Pop Winds – The Turquoise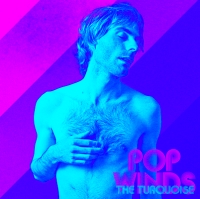 Continuing the surge of experimental-pop from Montreal, Pop Winds excel in diverging colorful psychedelia and indie-rock to create a sound that is familiarly addictive, yet still relatively incomparable. On "Owl Eyes", the trio's vocals combine for multiple harmonies over squirts of brass and synth arpeggios, the wide variety of synths sliding and squirming all over their creative palette to create a sound that is more majestic electro-pop than 16-bit SNES tributes. It would be fairly easy to compare Pop Winds to Animal Collective's more accessible works, recently "My Girls" and "Summertime Clothes", simply because they specialize in similar arsenals and are able to show their experimental chops while keeping it initially engaging. But it would be more justified to name The Helio Sequence instead, as Pop Winds certainly show more pop than psychedelia through song structures that are traditional and somewhat restrained, even if percussive and melodic elements travel with greater ambition than most pop groups.
An obvious appreciation for brass infusion into electronica is shown in "Owl Eyes", "Feel It",  and "Drowning in the Dark", but unlike the pathetic abundance of unnecessary brass solos (which even the likes of Junior Boys are guilty of), these are additions that expand the initial composition into an even more worthwhile state. The three members of Pop Winds – Austin Milne, Devon Welsh, and Kyle Bennett – are adept at collaborations and certain mutual appreciations like this show their chemistry well, as they tread just the right line between automated-sounding electronica and completely organic pop music. The 8-bit drum machines or samples that are often used as percussion only work because the other arrangements are so impressive, with "Drowning in the Dark" taking on its own evolutionary form through glittery synth arpeggios. "Feel It" even takes on a Paul Simon-like vigor with a chorus bursting with exuberant yelps, brass, and synths. It can really get your mind going, like most tracks on the trio's newest album on Arbutus Records, The Turquoise. Read more>>>
Pop Winds – Drowning In The Dark
Arbutus Records / MySpace / BUY
—————————————————————————————————————————————————————–
45. Delorean – Subiza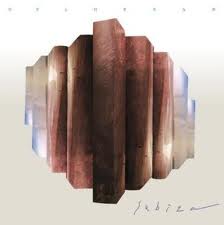 Delorean craft majestic electronic music that does not quite align with any recent popular "sub-genres", like chillwave. I would put them more in the vein of The Tough Alliance. Like the tinge of soul provided by the backing sample in "Stay Close", or the gliding guitar progressions in "Grow", Delorean showcase a distinctively European style of electro-pop that leans on dance and house more than indie-rock. The arena-ready glitter of their songs avoids the superfluous production of peers, thanks mainly to Delorean's grasp of traditional dance elements refined in a futuristic sphere. Lead vocalist and bassist Ekhi Lopetegi packs a nonchalant and airy tone somewhat comparable to Johan Duncanson. His vocals are never a dominating factor, but the group's outstanding production interweaves it with glittery keys, pulsating bass drums, and sonorous vocal samples to practically sound like an incorporated woodwind instrument. "Stay Close" is certainly more in the vein of Cut Copy, especially with Lopetegi's brasher vocal presentation emerging a minute in. A bunch of pulsating keys back up a choral type of vocal presentation, with the female soul croons borrowing a bit of what Burial did so well on Untrue. At times, Subiza sounds like a brighter version of that, where infectious appeal appears more desirable than moody atmospherics. It is a song with too much variation for a club, but certainly touting enough dubstep and dance influence – particularly in the lead-in synth – to serve as a stellar meshing of two genres with occasionally conflicting production styles.
It is easy to get wrapped up in Delorean's dance-friendly tag, sure. There remains a nostalgic appeal throughout the album though, which resonates in a manner similar to Air France's No Way Down EP last year. Unlike that album, Delorean are less concerned about floaty child-like atmospheres with whimsy than they are about instrumental arsenal. Unlike the evolving harps and sampled laughter of Air France, Delorean produce a more frenzied version of sample-laden atmospheric dance-pop that encourages both movement and contemplation. Lopetegi's presence is felt as a vocalist, but even he is overshadowed by eclectic use of samples ranging anywhere from soulful vocal accompaniments to tight shrills of brass.  It is part of their strength that his vocals may not even be necessary, as the songwriting and hysteria contained in the production are exciting enough. Delorean are certainly growing up as songwriters and producers quickly.
—————————————————————————————————————————————————————–
44. Wavves – King of the Beach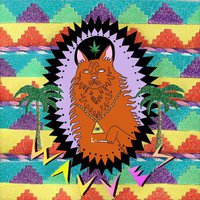 Nathan Williams returns with a third full-length album, King of the Beach, that serves as a furious, rambunctious tour-de-force of what Wavves does best. The main difference between last year's Wavvves and the recent King of the Beach is the level of fidelity. Last year, Williams' sound was intentionally gritty, underscored and bleary. In 2010, Wavves still successfully express their beach-oriented style, only this time with lyrics that are delivered with more clarity. Of the album's twelve tracks, eleven of them clock in under four minutes, which is perfect for Wavves' sound. The opening song, "King of the Beach", doesn't attempt to do any 'opening' or 'introduction', instead opting to jump straight into infectious, well-structured garage punk. This type of energy is held throughout an album heavily influenced by late-'60s pop that sounds like it has hit the bong one too many times and acquired prophetic knowledge of Pavement and No Age. "When Will You Come" brings a welcome break from the constant energy before getting back into full swing with the album's first single, the incredibly enjoyable "Post-Acid". Much akin to Girls' Album last year, King of the Beach is about having fun. Williams gets meta-fictional in "Take on the World" as he sings that "I still hate my music; it's all the same" and "I hate myself, man; but who's to blame? I guess I'm just fucked up…" Without skipping a beat, Williams and company make a central topic very relevant, which is the normal internal struggles facing many recent bands that get lumped into the 'lo-fi', 'beach' or 'shitgaze' categories. What makes Wavves stand out is that they have proven they can stand above the mass of bullshit that comes with every new label or 'sub-genre.'
Convertible Ballroom" is a funky, electronic-infused dance number that does a good job in keeping the energy high while treading new water and retaining thematic relevance. Next is "Green Eyes", a song that sounds more like 2009?s Wavvves than any other track on the album, albeit with background jangles that give it a more lighthearted tone. Both of these tracks are excellent examples of Williams' versatility on this album. While earlier work was very dark and similar-sounding, King of the Beach does an excellent job of showing the various facets of Wavves' sound. Even the lo-fi "Mickey Mouse" is overlaid with a jammy snare beat, the likes of which were barely seen on last year's effort. By jumping from experimentation to nostalgia and back again, Wavves has brilliantly crafted a follow-up that can match and possibly eclipse the success of last year's effort. -JM Read more>>>
Official Site / MySpace / BUY
—————————————————————————————————————————————————————–
43. Arcade Fire – The Suburbs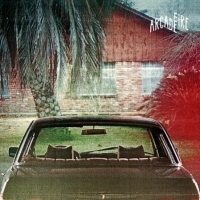 If Funeral was the personal homage to life, love, and loss, as Neon Bible was a straight shot at the gut of political immoral corruption, then Arcade Fire's The Suburbs is merely a simple acknowledgment of the two concepts. Not to mention, the powerful realization that "we can't run from our upbringing", especially when two-story brick houses and shopping malls stand in our way. And as Win Butler and company convey on their third album, each new generation is engulfed in a more brutal "suburban war." With so much indie cred on the line, Arcade Fire delivers once again with their longest, most expansive album yet. The Suburbs starts appropriately, with a title track that works as both a contrived summary and introduction to the fifteen songs that follow. Although not the strongest of the album, it serves its purpose. It then rolls into "Ready to Start", which is a typical bombastic collective of Arcade Fire proportions, a jump-the-gun type of song. "Modern Man" is where the beauty and originality of the album starts. With lyrics that could strike the hearts of Bowie fans, it questions what to some might be obvious, but to many is obscure: is the modern world in a productive progression?
Then comes the poppy "Rococo", which appears to jab at the youth and their obsession with trend. You can't help but sing along to Butler's quivering voice as he repeats "rococo" over a very antsy build-up. Blasting into "Empty Room" Butler has help on vocals from his wife Régine Chassagne. The shorter, but poignant song works as a nice easy transition into the new-wave sound of "City with No Children." The nostalgic lyrics prove that Butler and crew have spent time listening to the likes of Bruce Springsteen and Neil Young, if that wasn't already obvious. The Suburbs is filled with a lot of reoccurring words like "kids, houses, streets, and suburbs". But instead of writing them off as cliche and unoriginal, consider the weight behind these words. The Suburbs is an analysis, a call to action, and a homage to the topsy-turvy, suburban world we live in. Few artists have been able to reach out to the youth in such an infectious way. Their songs are dark, dreamy, nostalgic, religious, extremely powerful, but oddly hopeful and their shows are the same way. And they manage to do it all on an indie label and without the aide of digital recording. But even Butler knows that resisting the world that plagues us is impossible. At the very least, we have The Suburbs to celebrate over. -TB Read more>>>
Official Site / MySpace / BUY
—————————————————————————————————————————————————————–
42. Black Mountain – Wilderness Heart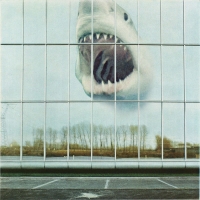 Wilderness Heart was recorded in Los Angeles, a decidedly different environment from Black Mountain's Vancouver home. The production comes courtesy of Dave Sardy (Nine Inch Nails, LCD Soundsystem) and Randall Dunn (Boris).  Both of these elements are foreign to a band who self-recorded their debut album and most of their sophomore. McBean said as much in an interview: "…we wanted a bit of a surprise for ourselves, to take a bit of a chance."  That chance has paid off in big ways. Not only is Wilderness Heart the most cohesive Black Mountain album to date, it is also the most accessible without straying too far from the attitude that has brought McBean and company such critical acclaim in the past. The Hair Song" opens the album with the most prolific duet McBean and female vocalist, Amber Webber, have ever produced.  The song's general upbeat tempo has more of a mid-70s city park-performance vibe than an early 2000s sound.  It's layered with excellent guitar work, mesmerizing lyrics and an overall fun feeling.  All of this leads perfectly into the more somber "Old Fangs", which retains the near-same level of musical energy whilst tempering the vocal aspect and raising the instrumental grandeur.
The second act rips right in with the riff-heavy "Roller Coaster", a track reminiscent of "Tyrants" from In the Future, as its first 30 seconds swell before the eventual fall into psychedelic meandering. This is prior to Webber's emergence on lead vocals over McBean, while a a roaring guitar  and Matt Camirand's infectious bass back up one of the best female vocalists today.  "The Hair Song" seems to have set the bar for the entire album, as McBean and Webber share more vocal time than on any past Black Mountain album, and it works.  It really works. Black Mountain would have been right at home performing at Woodstock '69 with "The Way to Gone", a song heavily influenced by late-'60s psychedelic instrumentation, complete with lighter acoustic work in the background.  Of course, a ferocious guitar eventually rears its head and brings the whole thing together along with haunting chants scattered throughout. Wilderness Heart is full of everything that makes Black Mountain good: incredibly poignant lyrics and vocals, resoundingly strong instrumentation, and a feeling of passion behind each and every song.  Besides a few hiccups along the way, this album has successfully achieved the high expectations that fans of Black Mountain have come to enjoy, as well as making itself prominent enough to be picked up by an audience who may have never heard a song by this amazing Vancouver act in the past. -JM Read more>>>
Official Site / MySpace / BUY
—————————————————————————————————————————————————————–
41. Kanye West – My Beautiful Dark Twisted Fantasy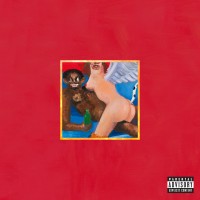 Kanye seems destined for perpetual controversy, just like the varied placements of his new album on year-end lists. My Beautiful Dark Twisted Fantasy achieved arguably the most glowing reviews out of any album in 2010, but I cannot help but think one looming aspect influenced the decision of many publications: that it seems a lot more fun to talk about Kanye and his music, rather than listen to it. My Beautiful Dark Twisted Fantasy will always be considered Kanye's quintessential critics' album, where those who consider him a lyrical genius are treated to a massive array of content, perhaps too much so. The majority of efforts on My Beautiful Dark Twisted Fantasy would be considered "epic" by fans based on their lengths alone; nine out of thirteen tracks on the album near or exceed the five-minute mark. For a typical track here, the same background loop repeats incessantly with little variety. Tracks like "Power" and "All of the Lights" are some of Kanye's best for sure, but even "Power" treads on way too long. When substantial variation is only defined by guest appearances, over-indulgence becomes a potential issue, especially when songs with two minutes of legitimate musical content are stretched out to six minutes. For-hire guitar licks at the end of each song do not serve as a satisfying conclusion, either.
Those who find this album to be a top-five contender could point to Kanye's lyrical prowess, claiming the seven minute songs are filled with unparalleled lyrical wit and passion, and that the beats are only supplementary. Perhaps, but considering Kanye wrote songs – with hooks and variation – on ALL of his other albums, My Beautiful Dark Twisted Fantasy sounds slightly weak in comparison. At least 808s & Heartbreak attempted unique stylistic consistency. His lyrical quips on My Beautiful Dark Twisted Fantasy even sound half-assed compared to earlier material, as if he wrote a ten second loop, repeated in thirty times, and then sporadically wrote down topically irrelevant quips as they came to his head. On a listening level, many of the songs hold as much substance as reading a pamphlet with all the lyrics inside. The words feel shamefully detached from the mundanely repetitive beats, whose infectiousness wears thin after the sixth or seventh time around (which often occur within two minutes).
Rolling Stone said "nobody else is making music this daring and weird" in relation to Kanye's My Beautiful Dark Twisted Fantasy. That is a a reach to me. For someone who has touted his originality in such daring ways for the genre before, this album comes off as repetitive and uninspired with over-indulgent repetition that only barely supplements lyrics that will make 9th graders grin from ear-to-ear. But beyond that niche, I am not sure how anyone accustomed to well-written lyrics and/or music can even place this in the top 20. The artistic value here is too minimal for higher placement. Kanye has done a lot better.
Kanye West – Devil in a New Dress
Kanye West – All of the Lights
Official Site / MySpace / BUY