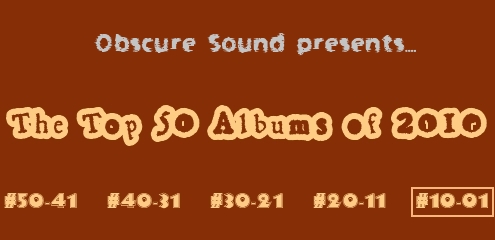 #50 to #41 ——— #40 to #31 ——— #30 to #21 ——— #20 to #11 ——— #10 to #01
by Mike Mineo
—————————————————————————————————————————————————————–
10. Of Montreal – False Priest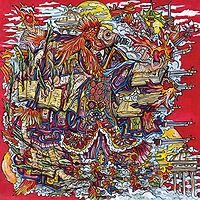 Of Montreal's previous album, Skeletal Lamping, was a disappointment. Preferring flamboyant glam fetishism to the melodically innovative songwriting that made Hissing Fauna, Are You the Destroyer? their best album, the emphasis on style over substance was too irritating to avoid. With their new album, False Priest, Barnes and co. have broken new ground in perfectly juggling their ambition with some much-needed cohesiveness. To some dismay, there are no efforts here that specialize in noise-rock or even psychedelia. Still, if one is able to push Barnes' past stylistic experimentation out the window, then the embrace for False Priest should be easy to understand. It offers the most straightforward set of pop songs Of Montreal have produced in their career, which would be an issue if not for the fact that the melodies and lyrical content are both remarkably consistent and tolerably ambitious. The humor and wit is prevalent as usual, but now offered in a more congenial format where traditional structures are embraced and big-time choruses are able to repeat more than once. The delivery and confidence is immediately comparable to Hissing Fauna, Are You the Destroyer?, except for the fact that False Priest offers production with greater clarity (courtesy of Jon Brion) than even Hissing Fauna. "Our Riotous Defects" encompasses what most fans love about Of Montreal. Here, the explosive electro-funk chorus bursts with an energy familiar to fans of tracks like "Bunny Ain't No Kind of Rider", where subtle laid-back melodies eventually conjoin for a memorable chorus.
Drawing some inspiration from Robert Smith for sure, "Famine Affair" is a concisely catchy indie-pop effort that relies on boosted bass, a crystallized synth pad, and a playful little electric guitar. The lyrics are intentionally simplistic – "you're a bad thing! a useless thing!" – but that is exactly the point. "I thought she was my Annie Hall, or at least Ali MacGraw," Barnes starts during the song's most infectious moments, not sounding the least bit rushed. The keyboards during this section are exceptionally harmonious and this really shows what Barnes is capable of doing when he writes down a thematically coherent song with no disdain for traditional structures. Guest vocalist Janelle Monáe continues her sweeping collaborative success this year with "Enemy Gene", a track that begins with Gorillaz-like grimey electronica and then succumbs to pure pop elegance, courtesy of Ms. Monáe's gripping presence and Barnes' pre-destined intentions to write this song specifically for her inclusion. "Hydra Fancies" has an elegant, retro pop feel to it during its chorus, even if it is juxtaposed by somewhat of an overly active series of verses that portrary funk more than delicate pop. The transition from verse to chorus is a bit rough as a result, but the song receives high marks for its hybrid of restrained pop goodness, wonderfully enthralling vocal harmonics, and delightful synth solo that wraps it all up. Even if it lacks the balls-out ambition of its predecessors, False Priest is a phenomenal accomplishment for Of Montreal and a satisfying return to form. Read more>>>
Of Montreal – Enemy Gene (ft. Janelle Monae)
Official Site / MySpace / BUY
—————————————————————————————————————————————————————–
09. Girls – Broken Dreams Club EP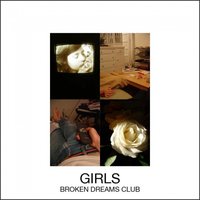 I know, I know. This is a six-song EP, not a full-length album. That is somewhat irrelevant though when something like Broken Dreams Club does not waste one moment. You could have thrown a handful of fillers at the end to make it a full-length and Girls' newest would still be listed this high. Broken Dreams Club was recorded in San Francisco, but judging by the opening "Thee Oh So Protective One", you would think it was made in a tropical paradise made out of palm trees instead. The soulfully tropical feel is defined by a mariachi-like fervor, with a verse of heavily melodic guitar flutters evolving to a marching procession of horns. Owens' voice gets more perky here, and already it becomes prevalent that Girls have retained their most enjoyable aspects (hooks and no-shrills pop-rock) with some stylistic expansiveness. The sound on Broken Dreams Club is more massive and flexible than on Album. This is probably best demonstrated by "Substance" and "Alright", the latter actually implementing some free-jazz into thunderous alt-rock riffs. Radiohead comparisons are not too far off here. In addition to the roaring anthem that is "Carolina", "Alright" is the most ambitious track on the release, as the instrumentation dominates any vocal cues. It even begins to resemble post-rock toward the end, and judging by these excellent closing moments I would love to see Owens pursue more of the style.
"Substance" is also pretty interesting – and pretty. As Owens sells a mystery substance that can cure all mental and physical deficiencies, the initial youthfulness makes a stern transition into a bleak plea for societal integration. "Who wants something real, when you can have nothing," he sings over a delicate '60s-inspired riff, not ascending above a somber whisper. It is a successful effort for sure, laudably not getting too caught up in the melancholic mood to ignore Girls' catchy pop-driven hooks as well. "Heartbreaker" is another fantastic one and easily competes with any track on Album. In its gleeful progressions flying high over somber lyrics, Owens begins to resemble Felt's Lawrence in more ways than one. He packs a nasally snarl during the verse, complemented by acoustic strums that align with his heightening range. The chorus introduces a gorgeous set of keys that twinkle alongside Owens' plying "why"s, many of which add an alt-country feel expanded more upon in the subsequent "Broken Dreams Club". The closing track, "Carolina", again brings up some surprising comparisons – Radiohead, Wilco, Sonic Youth, and Dennis Wilson. Owens' voice has sporadically resembled the late Beach Boy before, and the comparison to Wilson – who wrote two phenomenal albums – emerges most triumphantly during the song's final minutes, where Owens' "doo-wob wob wob – doo-wob wob wob" harmonizes beautifully with his enthusiastic yelps proclaiming "Carolina, caroooliina!" This is one release where the only issue is length; understandably it is generous for an EP at 35 minutes, but several of these tracks are so gorgeous that my desire for a new Girls EP has increased even more, which I didn't think was possible at this point. Read more>>>
Girls – Thee Oh So Protective One
—————————————————————————————————————————————————————–
08. Joanna Newsom – Have One on Me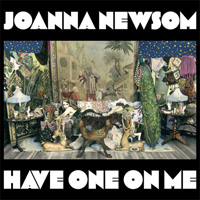 Have One on Me is far from Joanna Newsom's most stylistically cohesive or thematically centralized work. The album dabbles in soul, jazz, Appalachian folk, cabaret pop, rock opera, and everything in between. But underneath it all, with her usual undeniable presence, is Newsom with one of the most distinctive deliveries in music today. Her voice creaks an endearing quality with plenty to say; she constantly seems well beyond her 28 years, both in what she has to say and how she says it. It is enough proof that even her extremely involved music – which here is accompanied by an orchestra with brass, woodwinds, and strings – takes back seat to her demanding presence. Opening track "Easy" undergoes a dozen or so stylistic changes, though constantly is brought back by the haunting opening verse. It resembles Newsom's beautiful "Emily" at points. "Easy, you must not fear, you must meet me to see me," she sings. "I am barely here, but like a bloody mary seen in the mirror, speak my name and I appear." Akin to jazz, the music is reflective on the emotions being relayed. What begins as a luxuriously calm arrangement of strings and keys – where Newsom sings "easy, my man and me, we could rest and remain here" – evolves appropriately as Newsom's lyrics take on a grimmer picture. When she sings "but my arms want to carry, my heart wants to hold / tell me your worries, I want to be told," the transition to a somber piano progression is apparent. The track undergoes several changes in mood and style coinciding with the lyrical message, just like the rest of the album. And constantly, despite how on paper it may look jumbled, it sounds cohesive and bursting majestically with ideas. The emergence of woodwinds around the "how there is a light in the river" section is one extraordinary example.
While both are successes, "Easy" and "Baby Birch" are complete opposites in approach. While the former boasts multiple styles and a full orchestra, "Baby Birch" is a quiet ballad where Newsom's harp and acoustics take center stage for the first six minutes. Many have said her work resembles that of a live recording, which is certainly true in this case. "Baby Birch" does not sit idly subdued for too long though. Uncharacteristically, an electric guitar creeps in past the six-minute mark and it becomes apparent expansion is imminent. This track is more typical of her earlier work, even during the section where bluesy guitar licks and percussion is somewhat evident, and sits nicely as the closing track of the first disc. Have One on Me stretches three discs and just over two hours, the most remarkable of many aspects being the lasting appeal. The idea of Newsom releasing a triple-album before this, when many were only accustomed to her harp-folk songs, seemed like a disaster waiting to happen. She is always entertaining, but in that big of dose? She proves skeptics wrong with this outstanding effort, one that is able to make the two hours entirely worthwhile through a meshing of different styles and narrative approaches. Like a great film, once you start engaging in this there is no turning back. It is certainly the most addictive folk triple-album I can think of. Well, to be clear, it is the best folk album of 2010 in general.
—————————————————————————————————————————————————————–
07. Janelle Monáe – The ArchAndroid (Suites II and III)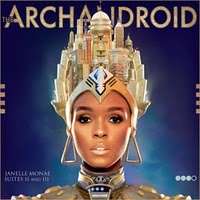 It is not astoundingly surprising that Janelle Monáe's full-length debut is this good. Her debut EP in 2007 showcased an artist with more oomph than most in pop. Her collaborations with Outkast didn't hurt either, as they understandably saw something in her that is come to full fruition with The ArchAndroid (Suites II and III). It is an album full of vibrant instrumentation, howling vocals, and dance-ready beats, essentially making for the most successfully theatrical album of the year. Monáe's release is also one of the most stylistically ambitious on this list, all while remaining one of the most accessible. Her genres of fascination – hip-hop, electro-pop, funk, and soul – are inter-related cohesively via some top-notch production. Big Boi had a helping hand in that. The track with his cameo, "Tightrope", contains one of the best introductions of the year: Big Boi maintains his cool by pronouncing "Monáe and Left Foot", and all Monáe needs to accomplish in establishing herself is the ferocious howl that she delivers immediately afterward. The chorus here, which I imagine you have heard already somewhere, mixes a funky bass line with brass typical of soul. Additionally, the occasional flourishes of strings add a majestic quality, if it was not already apparent for some reason. The brassy interlude, which Monáe calls "the funkiest horn section" during their appearance, is an apt example of this extraordinary stylistic fusion. As the brass maintains its presence, the use of trickly keys and ukuleles materializes into a track with so much more ambition than the infectious, though straightforward, chorus has to initially off. Much of  The ArchAndroid (Suites II and III) is like that, filled with tracks that initially are exposed as radio-friendly soul-pop but transform into a multitude of genres that include everything from the psychedelic-pop of "Sir Greendown" to the synth-laden folk of the strong "57821".
Another lavishly stylized trip is "Wondaland", a sugar-coated adventure where Monáe begs to be "taken back to wondaland". The effervescent synth-pop here is actually one of the more straightforward efforts on the album stylistically, but the glossy strings and vocalized samples add an element of sample-pop experimentation to the mix that remains distanced from conventional pop. This exemplified Monáe's vocal variety, as she is able to lead structurally typical efforts like this as well as the rather intricate developments of something like "Tightrope" or the new-wavy "Locked Inside". Monáe proves herself to be an outstanding performer time and time again throughout The ArchAndroid (Suites II and III), and although she had some talented help along the way Monáe creates sound that cannot be concocted by a production team – no matter how respected. Her own artistic fervor is as prevalent as the thrilling game of stylistic leapfrog this album plays.
—————————————————————————————————————————————————————–
06. Flying Lotus – Cosmogramma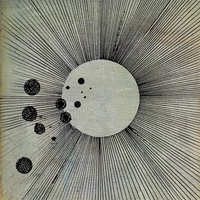 I suppose it is worth noting that Flying Lotus (Steven Ellison) is the great nephew of Alice Coltrane. After all, Cosmogramma is one of those rare albums that captures the spirit of nostalgia without being exploitative of it. So Ellison calling much of his music a tribute to her makes sense. The Coltranes were forerunners in several jazz formats, specifically free-jazz, and John even manufactured standard terminology for the genre. "Coltrane changes", essentially, are intricate examples of enhancement where common chord progressions are placed beneath unconventional ones. Like his ascendants, Ellison's experimental nature does great things for his genre of interest. It is not jazz, per say, but rather a collective fusion of influences he grew up on – from hip-hop and soul to Super Nintendo bit-tunes. Jazz influences are present as well, like at the end of "Do the Astral Plane" where the brass shines loudly and with conviction, but it is often supplementary to others. Perhaps when sampled percussion is not as emphasized he will pursue it further, but for now it is best classified as electronica. After all, in that specific moment in "Do the Astral Plane" there are many things occurring, from sampled Middle-Eastern cinematic strings to a fuzzy synth-bass recalling funk. The strings and funk line bring some soul into the picture, making the track's true identity as an electronic mash-up appear jumbled since the production is so brilliant in handling these different styles. It is a perfect example of why Ellison is one of the greatest electronic producers in the game today.  Cosmogramma is essentially the best proof of that so far.
The excitement of "Do the Astral Plane" is only the tip of the iceberg as far as success on Cosmogramma goes. "Computer Face, Pure Being" is what Ratatat would sound like if they had more subtle interweaving melodies and a better grasp of percussive tendencies. Of course, this repeats like most electro-pop songs in the genre, but the catchy nature is inherent in Ellison's involved production. The last twenty seconds, for isntance, are suddenly halted by a Street Fighter-like "ah!" – placed to make the final snippet sound that much more ferociously distorted. Drum 'n bass and downtempo electronica are themes present here and throughout the album, presented in a fresh form that makes repetitively bland imitators that less exciting. The frantic pace of "Satelllliiiiiiite", for instance, evolves from hectic chaos with demonic voice samples into a moody and grimy hip-hop effort somewhat reminiscent of both Burial and Gorillaz. The serenely laced synth pad throughout really allows for great flexibility, which Ellison takes full advantage of. Cosmogramma is full of opportunities like that he seizes and makes them unique. One of the most fascinating releases of 2010 certainly warrants a listen from fans of all styles.
Flying Lotus – Computer Face, Pure Being
Flying Lotus – Do the Astral Plane
Official Site / MySpace / BUY
—————————————————————————————————————————————————————–
05. Deerhunter – Halcyon Digest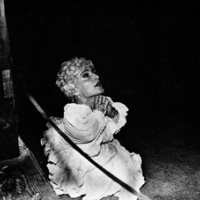 Deerhunter continue their faultless vein of retro-infused rock on Halcyon Digest, their fourth full-length and in many ways their best. There is no sonic shift in sound here, just more overall consistency. Cryptograms toyed with ambient-rock and post-punk on different occasions, while Microcastle had an inherently beautiful capriciousness in both genre and thematic presentation. Halcyon Digest is more cohesively put together than any of their past efforts. Big choruses are often present after crunchy or prickly guitar progressions lead with tremolos and barre chords, capitalizing on a feeling somewhere between nostalgic '60s roots-rock and subtly optimistic post-punk. One of the most immediate standouts, "Revival", sounds like a meshing of Brit-pop and bar-rock. "Sailing" is one of the most emotively dependent on the tracks, wherein Cox eventually shows his falsetto after the procession of delicate guitar chords. The entire track sounds like a daydream, especially when additional guitars creep in when Bradford sings "only fear can make you feel lonely out here" in the chorus. The delicate pacing of the track is certainly a change from the two preceding "Don't Cry" and "Revival". "Don't Cry" thrives off the crunchiness of the guitar, where a chugging percussive accompaniment walks at a loose pace reminiscent of early Stones or T. Rex. "Come on little boy, you don't need to cry," Bradford Cox's double-tracked vocals emanate under the chaotic riffs. It is not chaotic in the sense of intricacy, but rather the ongoing oscillation in the guitar's tone and Cox's lyrics, which stresses the difficulty a youngin' has in grasping dedication. In all aspects, its success is hard to overlook.
The inherent simplicity of "Basement Boy" has more to do with its resemblance to The Everly Brothers' classic "All I Have to Do Is Dream" than anything else. The emphasis on the song's verse allows Deerhunter to play with it in the style of their accustomed distortion, complemented perfectly by the translucent quality their songs naturally emit. "If you've seen the light turn gold, come out tonight and we'll get stoned," he sings. "I don't wanna to get old, I don't wanna get old." Hanging on to memories seems to be a constant theme throughout Halcyon Digest, magnified particularly on "Memory Boy". The song showcases three stories of sorts. One is particularly filled with imagery: "That October he came over every day. The smell of loose leaf, joints on jeans and we would play." The concept of leaving is established each time with a buoyant chorus where he exclaims "it's not a house anymore!" over a stirring arrangement of keys and twangy acoustics. "Helicopter" may pack the most beautiful chorus on the full album, accented even more by a rather straightforward verse. Lockett Pundt takes lead on "Desire Lines" and "Fountain Stairs", the latter of which capitalizes on a fantastic saxophone courtesy of Bill Oglesby. The use is more Springsteen-esque than the dark tone you would expect, but remember this is Halcyon Digest, not Microcastle. Both are of comparable quality but contain different approaches. This album as a whole is peppier than usual for Deerhunter, who have produced a wonderful collection of songs that prove to be their most accessible to date. Halcyon Digest is a success from start to finish, something that seems expected of the continuously impressive Deerhunter at this point.
Official Site / MySpace / BUY

—————————————————————————————————————————————————————–
04. Ariel Pink's Haunted Graffiti – Before Today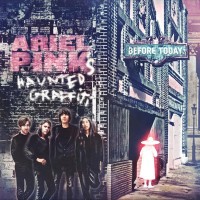 There is little for me to expand upon in regard to Ariel Pink's background (since I did so here), but if there was only one word of advice I could give someone about his material, it would be to focus on the music more than the demanding personality on record. One could go on about his influence on emerging genres like chillwave, and that is certainly a fine point. When listening to any of Pink's previous albums it can be an initially daunting task to focus on the songwriting, especially considering Pink's mixture of mouth-beat percussion and cassette-like production remained far from conventional polish with early releases. How they added to a dizzying array of musical styles, from the whimpering '60s pop of "Among Dreams" to the brooding post-punk of "Haunted Graffiti" and "Gray Sunset", was consistently exceptional.  His new album, Before Today, is his first "hi-fi" venture. Here, he pushes aside his tendency of working alone and strikes up collaboration with a very proficient band and producer. The results, as expected, are a far cry from Pink's earlier material, production-wise. '60s cover "Bright Lit Blue Skies" eases listeners into this sharper production with an extraordinarily catchy song, even if it is precisely the same as the original. If anything, the accessibility provides a great lead-in to "L'estat (Acc. to the Widow's Maid)", the first true test as to whether Pink's ambitious songwriting can fit seamlessly into clarified production. It passes with flying colors, even being one of many re-worked older songs on the album. Despite this, Before Today seems like a new step altogether, one that has resulted in his most popular record to date.
"Round and Round" is known to many already as one of the best songs of 2010. A far cry from its original "Frontman/Hold On (I'm Calling)", it finds the perfect balance between suave lo-fi electronica and soaring rock anthems. It is faultless, juggling both Ariel Pink's adventurous songwriting with massive hooks – specifically the "hold on, I'm calling" section mid-way through. One cannot foresee the track's structural future despite accurately and enjoyably singing along. How could a pop song be better? Two of the most interesting new songs are "Butt-House Blondies" and "Menopause Man", which in their titles alone evokes Pink's tendency to hold nothing back; as long as it fits within the context of the song, it is fair game. "Butt-House Blondies" lives up immensely to its name by being arguably the most rocking song in Pink's discography, recalling grunge specifically but also Queens of the Stone Age's blend of hard-rock and neo-psychedelia. Pink's coarse verses clumsily find their way over repeating guitar riffs, preparing for an energetic chorus that finds a little more than a groan accompanying extreme distortion. It works surprisingly well for Pink, who has touched upon elements of rock in songs like "Haunted Graffiti" but never quite in the hard-rocking vein of "Butt-House Blondies".
Ariel Pink's emergence has been a slow but steady process over the past decade. With Before Today he has solidified his impending importance this coming decade, thanks mainly to the attentiveness of the Pink/Pekkonen/Levine production team. It was clear this album is not more polished sounding because Pink wants more radio airplay; if he did, there would be more songs in the vein of "Bright Lit Blue Skies" included. Here, his songwriting is as innovative and unpredictable as ever, except with a more cohesive vision and style of production that allows this ambition to flow freely and without restraint, which even with great songwriting was sometimes the case with the weaker moments of his previous material. Before Today is a nearly flawless representation of an artistic transitioning, all while retaining the quality aspects that provided the artist with recognition in the first place. Read more>>>
Ariel Pink's Haunted Graffiti – Round and Round
Ariel Pink's Haunted Graffiti – Bright Lit Blue Skies
Official Site / MySpace / BUY
—————————————————————————————————————————————————————–
03. Big Boi – Sir Lucious Left Foot: The Son of Chico Dusty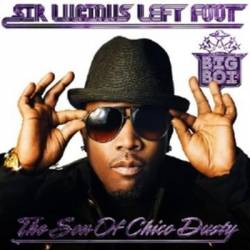 The best hip-hop album of 2010 is one that plays like a greatest hits. Antwan André Patton's role in Outkast was enough to place him among the most revered figures within the genre, but with his solo debut Sir Lucious Left Foot: The Son of Chico Dusty he has confirmed his status among the rarest of hip-hop molds: an artist that does not sell out and/or get caught up in his own ego, instead focusing on producing material that is massively successful without being centrally risqué or ridden in stereotypes. It is no secret that Patton – AKA Big Boi – is a hitmaker, but Sir Lucious Left Foot proves it will be some time before another artist in the genre releases material as consistently and thoroughly as Patton has the past 15 years. His methodical planning throughout the release is most impressive, particularly right from the get-go with one of 2010's shining anthems, "Daddy Fat Sax". When he blurts out "look at the way you look at me da-daddy fat sax, in my cadillac six woofers and four amps" the glistening accompaniment of synths is resoundingly appropriate, especially as the percussion resembles the movement of a car on hydraulics. I realize many songs on the album – particularly "Shutterbug" – have seen tons of airplay, but the infrequency of "Daddy Fat Sax" on such outlets is a bit surprising. This is one of the catchiest tracks of the year and a perfect opener to an album full of competitors for that title.
"Tangerine" is up there in that race, the most reminiscent of Outkast in its darkly twanged guitar sample. "Shake it like a tambourine" is the primary source of repetition here, but only as a refresher to Patton's irresistible verses. His flow here is impeccable, with lyrics that are raunchy but exceedingly clever: "And I also like her throat action, with a passion / Love in her mou-outh, for dental satisfaction / That means I hit the head like Greg Louganis then I'm splashin'." The innuendo is not superfluous, nor is the brilliant structure of the song. The tribal-like percussion constantly plays like genius lead-in to the piano-tinged chorus – again, one of the catchiest on the album.
It is technically correct to call Sir Lucious Left Foot the best debut of 2010, but we are all familiar enough with Patton that the tag should go to the aforementioned The ArchAndroid (Suites II and III) by Janelle Monáe instead. I think Patton would agree too, especially since he is partly indebted to her for the success of "Be Still" on his record. For her collaborative work here and on Of Montreal's "Enemy Gene", she easily receives the award for "best guest cameos" in 2010. "Be Still" plays with retro-pop at its finest. A delicate melody is carried beautifully by weeping synths and tinny piano repetition as drum snippets prepare for a climactic vocal surge. Monáe's voice takes lead on all the song's choruses, which finds her singing "Be still young heart, never will you fall apart." Her section is fantastic, but the shining moment of the track is Big Boi's brief appearance toward the beginning. "Like a mannequin in the window I don't say a word, I like to sit back observe, my heart says do not disturb," he sings, hardly reluctant to reveal insecurities. "Say I don't deserve you, you gonna learn. Treat it like a perm, let it be or let it burn." When Monae counteracts with "I love being in love, then you let me down, turned my heart around, giving up on love," it plays like a beautiful conversation set against a backdrop of wistful synths and '60s pop-inspired keys. This is typical of Patton's ingenious songwriting, where emotions certainly do not take a backseat to the contagious beats.
I may eventually do a feature on the top songs of 2010, but here is a spoiler: the remix of "Shine Blockas" may be at #1. This one, which includes Bun B and Project Pat, expands upon the excellent original with a richer and more elaborate feel. There are few tracks that pack a punch as hard as this, from its immaculate production to the shimmering keys, use of cut-up samples, and retro-pop inspired bass line. This beautiful soul/hip-hop hybrid is quintessential Big Boi and, like "Daddy Fat Sax", is criminally underplayed considering its wide accessibility. Other efforts like the smoky "Fo Yo Sorrows", tight Sleepy Brown-aided "Turns Me On", and irresistibly intense "Back Up Plan" are additional highlights on an album full of them. Patton is apparently working on a follow-up to Sir Lucious Left Footw for 2011. If that is nearly as successful as this and the Dre album lives up to expectations, 2011 could be a big year for hip-hop.
Big Boi – Shine Blockas (remix feat. Gucci Mane, Bun B & Project Pat)
Official Site / MySpace / BUY
—————————————————————————————————————————————————————–
02. Beach House – Teen Dream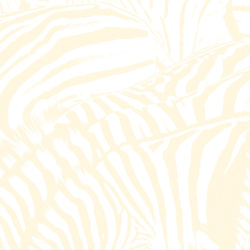 With their third album Teen Dream, multi-instrumentalist Alex Scally and vocalist/organist Victoria Legrand may in fact have taken one of the largest leaps in music over the past several years, which is all the more respectable considering they did not significantly alter their style or image. True success is measured by sincerity and talent, so it would make little sense to toy with other genres if one is intent in their ways and already critically acclaimed. Beach House's 2008 follow-up, Devotion, realized just this and decided to evolve from the debut as opposed to turning over a new leaf. An insatiable hunger for success, while artistically healthy, can be detrimental in its approach if it results in unnatural stylistic hesitation. Beach House's third album, Teen Dream, is remarkable not only because of its sheer quality and consistency, but also in its willingness to stick with what Beach House are most natural at doing. Beach House have always been associated with subtle brilliance, which is what Teen Dream applies well. The opening track, "Zebra", is reminiscent of old Beach House tracks like "Saltwater" where brilliantly constructed mood reigned most. The chorus itself is not capable of much variation, unlike the explosive choruses in "Walk in the Park" or "Better Times", but it remains a very strong effort. It does well to establish a new methodology for the group, which clearly involves crisper and less rigid efforts that rely less on droning reverb and more on melody and instrumentation. It is not waving its arms in your face, but "Zebra" quietly plays like a gem of an opener with the warmth of Legrand's mixing cohesively with Scally's guitar tremolos to create a trademark Beach House performance.
Singles like "Used to Be" and "Norway" are richer in their sound and instrumental intricacy, specifically in the backing vocal harmonics used in "Norway" over the quickly paced guitar arpeggio. The backing vocals are very light and caressing, which makes the arrival of Legrand's leading voice as a musky and powerful enigma that much better. When "Norway" succumbs to an alternate bridge in its final minute it is one of the many chills this album will place upon your spine. Like the sudden shift in the organ's melody during the conclusion of "Lover of Mine", the transition is so welcomed because of its precise and valuable addition. Few want to listen to a break-up album past high school, but Teen Dream is a different type of ordeal. As the title may suggest, the album interprets the feelings of unparalleled triumph and obliterated desires from the perspective of one in the process of maturation. Two of the strongest Beach House efforts to date, "Walk in the Park" and "Better Times", showcase this beautifully. The former is awashed in a shoegaze-like glow, accentuated by glistening keyboard tremolos and graceful guitar licks. This also appears as the strongest vocal performance of Legrand's career, which is saying quite a bit. The repeating keyboard melody only makes her presence more prominent and important. She alternates between a psychedelically subdued chorus and anthemic chorus of soaring synths in a way that leaves me in awe, particularly because her variation is breathtakingly precise. Scally has a lot of fantastic ideas throughout the album like this and Legrand coordinates perfectly with them, producing a truly collaborative effort that relied on the creative genius of both members.
"Better Times" is just as perfect, its inspiration being somewhat rooted in John Lennon's Imagine with its delicate, Eastern-inspired vein of pop. Their complementary effects of these two absolutely gorgeous songs creates for great thematic tension; "Walk in the Park" values true love over all material possessions, while "Better Days" appears as the re-acquisition of this ideology after finding greener pastures. With so many strong efforts like these, it is not out of the question to call Teen Dream one of few masterpieces this year. Calling something a masterpiece always seems premature, and this stunning album's fate will tell of that. But when looking at the sheer consistency, stylistic beauty, and pure awe-inspiring skill put into Teen Dream, I would be shocked if its fate was any different. Read more>>>
Beach House – Walk in the Park
Official Site / MySpace / BUY
—————————————————————————————————————————————————————–
01. Gorillaz – Plastic Beach
While Gorillaz is certainly aided by a PR-friendly campaign of engrossing visuals courtesy of Jamie Hewlett, the project's success is indebted largely to the alarmingly consistent songwriting and production of Damon Albarn. As one of the most melodically gifted pop songwriters of the past several decades, his consistencies defy expectations for any songwriter prominent since the early '90s. For over twenty years, he has been producing stellar material, with each of his most popular projects – Blur and Gorillaz – becoming some of the most popular acts of their respective decades. Plastic Beach, to put it bluntly, is the most selfless album Albarn has ever done. Even looking at the tracklisting of Gorillaz's third album can be daunting. The sixteen tracks, only four of which appear to have no collaborators, make it bear an initial resemblance to a hip-hop mixtape. After all, can anyone even envision Lou Reed, Mos Def, Snoop Dogg, and Bobby Womack working on the same album together? Perhaps this sounds odd, but like a quality mixtape Plastic Beach is bound to introduce listeners to new artists using a concept and artist they are already familiar with. From cult staples of classic-rock like Reed and Mark E. Smith to relevant staples of contemporary hip-hop culture like Snoop Dogg and Mos Def, Albarn is somehow able to pull off an experiment of epic proportions that finds amazing consistency in his ability to revel in the supplemental talents of others. Other more low-key collaborators, like Little Dragon and Hypnotic Brass Ensemble, should achieve substantial recognition on account of Albarn's cleverness and, in some cases, actually prevail over the bigger names
By all accounts, Plastic Beach may end up being a timeless album for one specific reason: Albarn has taken timeless performers themselves, those that have developed a certain stylistic movement, and adjusts his songwriting formula for them specifically. This is the same type of songwriting that, after over twenty years, has proved timeless itself. Those who found Gorillaz's past efforts too constrained by Danger Mouse's limited output of pop trip-hop should receive Plastic Beach nicely. "Orchestral Intro" clashes with ocean sounds and a climactic string accompaniment. Think Philip Glass meets Gustavo Santaolalla. Only a minute long, it merely sets up "Welcome to the World of Plastic Beach", which is basically an extended introduction in itself. Even if its purpose is more atmospheric than hook-driven, hearing Snoop Dogg as the first voice on a Gorillaz album brought a grin and, later, a surprising sense of satisfaction. Albarn caters to Snoop's signature calmness with slowly vibrating synth arpeggios and a cooing vocoder in the background. Hypnotic Brass Ensemble, which is also outstanding during the Mos Def-featured "Sweepstakes", provides plenty of orchestral elements that give the song a fantastic sense of fluidity. Leave it to Albarn to make vocoders actually sound good (even if Snoop helps out). If there is a production technique with a bad reputation, then Albarn practically considers it a challenge to make it sound good. As usual, he succeeds here.
One of the album's brightest moments is "Rhinestone Eyes", a track that sounds like classic Gorillaz in its minimalistic, sample-led resemblance to efforts like "DARE" and "Clint Eastwood". This is one of the few efforts with no collaborators, which is practical because even one may have diluted Albarn's sole presence. This is an utterly infectious, nearly flawless work that stands alongside "Feel Good Inc." as a readily accessible gem that capitalizes upon Gorillaz's uniqueness. The Noodle-like audio sample during the chorus of shrill synths, the sample of a woman's "oh!" during a serene escape from percussion and bass, and the main organ lead are a few examples of ingeniously concocted placements of hook-driven madness that reminds us why Albarn relishes in critical acclaim with each album. Much has been made of "Stylo" by now, as it is one of the strongest singles of 2010. It is the quintessential example of Albarn's collaborative genius, which finds him juggling Bobby Womack's soulful howl with Mos Def's rhythmically inclined spurs to produce a riveting accomplishment. Its dark, synth-y vibe along with Womack's trademark croon makes it sounds like an early '80s lovechild of disco, soul, and recently emerging synth-pop. The song gives nothing to complain about, and continues an amazing stretch of songs that begins at "Rhinestone Eyes".
One of the unexpected stars on an album full of them is Sweden's Little Dragon. They appear on two tracks, "Empire Ants" and "To Binge", which both serve as accomplished standouts. Vocalist Yukimi Nagano is utterly consuming with an obvious background in jazz, experience that works incredibly well for musicians in the vein of Albarn or Matthew Herbert that employ rhythmically-based electronic-pop. "To Binge" sounds like a tropical treat with its high-pitched keys and soft cooing vocals, the style retaining a psychedelia influnece with flourishes of reverbed guitar and vocals. The duet here between Albarn and Nagano is quite nice too, as her beautiful voice interweaves well with Albarn's distinctive voice. "Empire Ants" is already a fan favorite for good reason. It generally exists in two parts: one where we find Albarn singing softly over a beautiful accompaniment of acoustic guitars and pianos, the other where Nagano takes control of pulse-charging synths that resemble material on Röyksopp's Junior. Both sections are outstanding and the transition from one into another is seamless.
Another recommendation is "Sweepstakes", an overlooked gem featuring Mos Def that packs the build-up that most hip-hop tracks envy. I dare you to sit still once the brass kicks in. It is not a downright accessible effort like the extremely conventional but very pleasant "Melancholy Hill", but as Mos Def eases the listener into his area of rhythmic comfort there is nothing that can deny the energy of his delivery when the Hypnotic Brass Ensemble provide their irresistible orchestral additions. From Little Dragon's melodic synth-pop efforts to the wonderfully spontaneous additions of Mos Def and Lou Reed, this is one of the few collaborative albums that actually works. Easily one of the best albums of 2010, Plastic Beach is also one of the grandest musical accomplishments of the past decade. While most albums reliant on collaboration are commercial flops intending to cash in on popular names, this is an album where enjoyment will come in both the amazing quality of the songs and the talent that perfectly encompasses them. Rarely is an artist like Albarn willing to become so selfless to the point where listeners are finding other artists by listening to his music. When you have songs as great as those on Plastic Beach, I suppose there is nothing to lose. Albarn's selflessness has resulted in the best album of 2010.
Gorillaz – To Binge (featuring Little Dragon)
Gorillaz – Sweepstakes (feat. Mos Def)
Official Site / MySpace / BUY