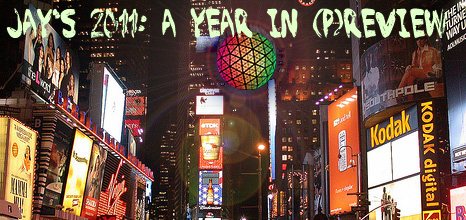 by Jay Mattson
2010 was a pretty phenomenal year for music.  It's going to be hard to top some of the fantastic albums that were released last year (some of my personal favorites were Wilderness Heart,  LP4, The Age of Adz, Crazy For You, etc.)  Fortunately, 2011 is already shaping up to be excellent.
James Blake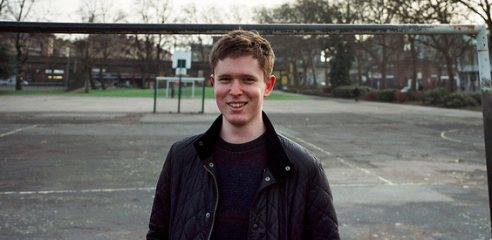 James Blake was all over the blogosphere in the second half of 2010.  Like Best Coast in 2009, he spent the year releasing singles and EPs and securing a following before his debut LP, which comes out on February 7th.  In fact, Blake released three EPs throughout 2010 (The Bells Sketch, CMYK, and Klavierwerke).  The song that first made Blake interesting was "Limit to Your Love", a single and one of the best tracks on the upcoming LP.  It is not a stretch to say that James Blake is going to be one of the biggest names of 2011.
—————————————————————————————————————
Fences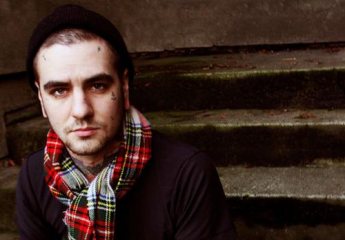 Christopher Mansfield released his first album in September under the moniker Fences.  Recorded in March of 2009 with Sara Quinn of Tegan & Sara, Fences is astonishing. For a rather hardcore individual who's been through rehab and self-professes to be "too full of music" has crafted some of the haziest and luxuriously catchiest tracks in years that don't feel bogged down by chillwave or lo-fi trends.  Expect Fences to gain a lot of traction in '11.
—————————————————————————————————————
Korean Is Asian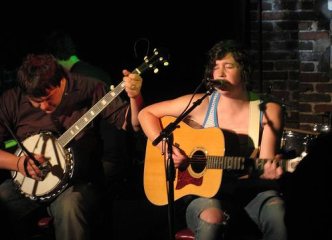 Korean Is Asian – Don't Let Me Go (live)
Korean Is Asian – Every Time (live)
On January 1st, Korean Is Asian recorded a Daytrotter session.  On January 2nd, I downloaded the session and immediately enjoyed the music of this band who might have the most misleading name in musical history.  What sounds like a band that might play electronic, indie, dance (or any mix of the three), actually plays authentic Americana. Some of the best I've heard in years.  Without nary an LP, EP, or even a proper single release, the Daytrotter session is the best way to hear Korean Is Asian (KIA, get it?) until something proper, which should be sometime in the next few months according to the band.
—————————————————————————————————————
Akron/Family, ST II: The Cosmic Birth and Journey of Shinju TNT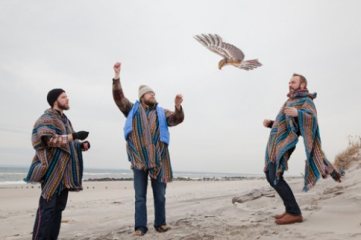 Freak-folk fans spent a lot of time with Akron/Family's 2008 album, Set It Wild, Set It Free, which was one of the best albums of that year.  Those same fans might be somewhat confused/upset/angry/dumbfounded by the band's new album.  In late December, S/T II: The Cosmic Birth and Journey of Shinju TNT was leaked to the interwebs.  Unfortunately, any details surrounding the album have been painfully cryptic and vague.  It seems that the new album will mark a departure of style for the band, something which could be good (see of Montreal), or bad (see MGMT.)
—————————————————————————————————————
Childish Gambino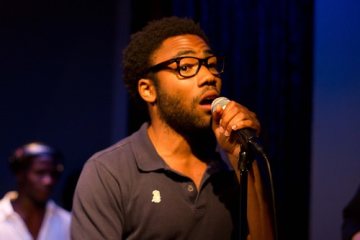 Childish Gambino – Untouchable
Along with his success on NBC's "Community", Donald Glover is also enjoying rising success as his hip-hop alter-ego, Childish Gambino.  In 2010, Gambino released two mixtapes, I AM JUST A RAPPER and I AM JUST A RAPPER 2, both of which featured Glover rapping over un-edited indie rock singles (lyrics and all.)  Gambino's rhymes are clever, witty, smooth, and strong.
—————————————————————————————————————
Nicki Minaj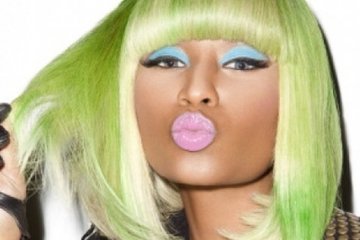 There's not much to be said about Ms. Minaj that hasn't already been said a hundred times: she's a fantastically gifted rapper, Pink Friday is a decent album (not great), she steals the show on Kanye's "Monster", and her artistic aesthetic is brilliant.
—————————————————————————————————————