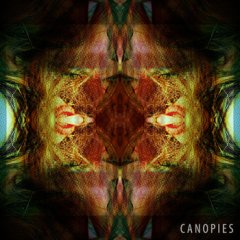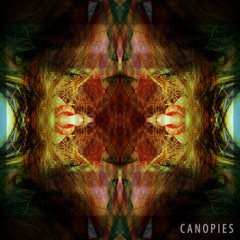 The completely unknown Canopies will not remain elusive for long. That much is easy to predict when listening to "Rebels", a track that is bound to explode in the music blogosphere.  On their name-your-price EP (download it here), the Milwaukee-based trio have incorporated their love for '80s synth-pop with recent indie-rock innovations, resulting in an infectious and danceable tour-de-force that should consummately satisfy electronic-minded audiences. The demographic needs something worthwhile to catch their attention, as the surplus of great '80s throwback dance-pop albums is abundant this year and expectations are high for approval. Recent albums like Ford & Lopatin's Channel Pressure, Cut Copy's Zonoscope, and Toro Y Moi's Underneath the Pine blend nostalgic components differently, but all triumph in crafting a style that borrows retrospective bliss rather than relying on it. These are not glamorized rip-offs of the past. Instead, they apply the past's best within an modern revised formula; rather than relying entire on an imitation, these artists present a theme consistent with innovation and influence on equal pacing. Canopies are simply the latest, greatest, and most obscure (currently) to accomplish it.
Nolan Treolo, John Marston, and Craig Leren have an astute grasp of how hooks work in electronic pop. Many artists could say the same, but their results are often one-trick ponies with little dramatic flair. Canopies are much different, and it makes them stand up. "Rebels" has a plethora of moments that can send chills up your spine… or down to feet. Bass warbles and a fuzzy synth pad graciously open up it, as the words "raise your fist in the air, isn't a scare?" are spoken. The slippery bass line alternates between two notes before a quickly intricate swipe concludes each verse, which is resoundingly effective when the icy key tremolo emerges ("Danny load your gun"). The chorus is then pushed forward with natural cohesion, anthemic to the point of fist-raising righteousness but not stuffy in the overly tributary way many electro-pop artists are, primarily in struggling toward their next hook. This format continues enjoyably for another minute, before the track's triumphant conclusion. A bustling synth arpeggio gives the go-ahead for Marielle Allschwang's vocals, full of both operatic and sensual range, à la Shara Nelson's empowering performance on Massive Attack's "Unfinished Sympathy".
While "Rebels" is a track destined for popularity, that is not to say the EP's other tracks are in any way inferior. Actually, they tend to showcase the band's ambition and range in a broader scope. "Warrior" packs a strong punch as well, being even more of a throwback than "Rebels". While the synth stabs during the chorus begins to resemble recent psych-pop acts like MGMT, the verses are pure '80s bliss. The gauzy stretch of synths brings to mind names like Devo and Gary Numan. Yet, as mentioned earlier, the throwbacks are neither excessive nor daunting. The gradually added guitar licks help solidify this point, as does the percussion-led finale. "Strangers Glare" is polished and elegant, filled with stadium-sized hooks that steadily unveil themselves. An immediate comparison is to Talk Talk's earlier synth-pop work, from the warmly sonorous synth pads to the key-led twinkle at the chorus' end. The EP's other two tracks, "Born to Your Device" and "Summer Amnesia", are just as good; the latter's energy is reminiscent of post-punk, especially if it was somehow infused into Takashi Tateishi's Mega Man soundtrack. To close it off, The bouncy Tough Alliance-like pop "Summer Amnesia" is a perfect end to an outstanding debut.
It's truly a demonstration of character when an unknown band offers their material for free. Especially when it's a band this good. If you have some cash to spare and enjoy the EP, do these guys a favor and toss a few dollars their way. Regardless of what you do though, download the EP. It left me extremely impressed, and I feel it will do the same to most listeners.
RIYL: Cut Copy, Talk Talk, MGMT, The Tough Alliance, CEO, Washed Out, Gary Numan, Ford & Lopatin (Games), Devo, Massive Attack, Toro Y Moi, Crystal Castles, Neon Indian