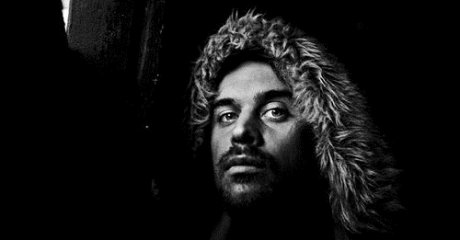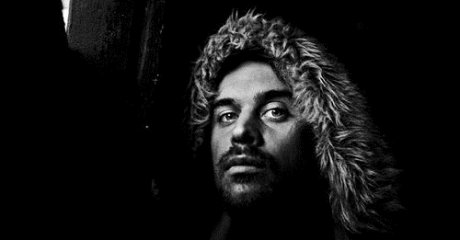 The first time I saw Pete Lawrie live, he toddled on stage nervously and, perched on the edge of it, said "I get a bit nervous when I perform, so I think this is the best way to break the ice…"
He then, without being in front of the microphone, began tearing into his acoustic guitar and thrashing out lyrics for a few minutes before retreating back to his position and inviting his backing band to join him.
Pete is a welsh acoustic musician who has sculpted a sound that takes inspiration from a variety of different genres (he even cites hip-hop and Motown among his influences) and winds up presenting listeners with a soulful, Johnny Cash vibe for contemporary listeners (The Tallest Man on Earth is not too distant of a comparison). His mixture of engrossing narratives and acoustic-minded accompaniments presents a style that has earned him a diverse fanbase and a record deal with Island Records.
When he nervously took to the stage at the Glee Club in Birmingham it was as part of his first UK tour with the label. His audience were an eclectic bunch, to say the very least. His debut album, A Little Brighter, was released this month and follows suit perfectly. At its core, the debut is impressive to the 50-year-old commuter who is looking for something to calm their nerves on the M25 in the morning. But it is far from linear in its demographic, also containing tracks that are accessible to those very people's children.
The most substantial offering on A Little Brighter is a track called "Paper Planes", which contains impressive and furiously passionate lyrics like "you must have to wash your head in bleach to keep your conscience clean!" Lawrie has a deep, husky voice, which separates him from the hundreds of other Welsh pub singers with acoustic guitars. It gives him the versatility to very naturally switch between crooning love songs to more pop-orientated material.
Lawrie has clearly refined his broad stylistic repretoire, as Island also plans to release a follow-up called A Little Darker, which further shows Pete infusing a variety of genres into his music, including – believe it or not – a version of "All That We Keep" mixed over a Game and 50 Cent instrumental. You can listen to it below or by clicking here.
But before delving into such bizarre side-projects, check out his new album A Little Brighter for some great easy-listening music which perfectly compliments a sunny day.
RIYL: Paul Simon, Roots Manuva, The Tallest Man on Earth, Al Green, S. Carey, Horse Feathers, Blind Pilot, Johnny Flynn Alan Pownall, Lauren Pritchard, Fyfe Dangerfield, Ed Sheeran, Matthew and the Atlas, Dutch Uncles, Lanu, Frankie & the Heartstrings
Editor's Note: Lawrie's work has also inspired a bunch of excellent, electronic-minded remixes. Check some of the highlights out below, in addition to his original sunshine-pop gems like "In the End" and "All That We Keep". His fusion of pop and hip-hop on A Little Darker, the entirety of which is below, definitely deserves a listen. The swankier hip-hop-infused version of "All That We Keep" that opens the release is exceptional, as is the soul-R&B mixture on "Paper Planes". I actually prefer many of these over their original versions. Perhaps Lawrie should pursue his love for hip-hop and glitch-pop more.
While A Little Brighter represents sunshine pop, the name transition to its partnered release A Little Darker is apt; instead of fluttering pop, it is more mature and in-depth material suited for a rainy day. Think Herbert clashing with Massive Attack, with lush R&B appearing dominant. Really an impressive showing of stylistic diversity.
Pete Lawrie – A Little Darker (full album — click link on left to download)
Pete Lawrie – All That We Keep

PETE LAWRIE feat. SHAD – All That We Keep (P.L.O. Remix)

Pete Lawrie – In The End (Radio Edit)

Pete Lawrie – All That We Keep (Don Diablo Remix)

Official Site / MySpace / BUY