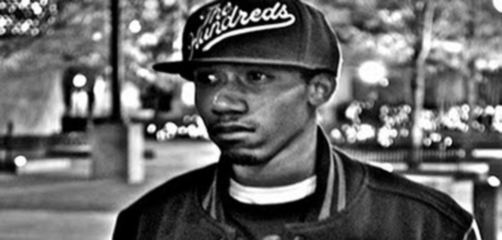 A rising hip-hop artist like J. Nolan has a notable amount of temptations in the studio alone. There are countless numbers of production gimmicks aimed to disguise an artist's insecurities, inspired by an age where cameos and pop culture references help sway an artist's hype/PR abilities one way or the other. The most noteworthy new artists tend to disregard the prospect of signing with the most esteemed hip-hop team/crew; this would be taking the safe route, which tightly clumps them with others in the same vehicle instead of allowing them to take their own. Such financial factions stifle an artist's creativity, especially in a genre where lyrical prowess and spoken flow reign supreme. Both of these skills appeal to experienced hip-hop fans due to their pivotal roles in determining originality. In a decade that has relied more on star power and production polish than the power of one's lyrics and the form in which they are delivered, artists like Jamar Nolan are bringing back a form of hip-hop driven by a love for spoken word and rhythmic alignment.
Nolan's beats will have extreme appeal to fans of Mos Def, Wu-Tang, and others that stray away from rigid loop-based song structures. His eclectic stylistic tendencies aid in that area; fusions of jazz, electro-pop, and soul are the most abundant, though his impressively prolific string of releases delivers various forms of pop and R&B as well – psychedelic-pop is a notable one. Perhaps most impressively, Nolan succeeds on a different level with each successive release; every new release shows an increased grasp of the studio, his ideas flowing with more clarity than ever. Nolan generally specializes in releasing one single per month, recently in preparation for his new album Chaos Theory, which will be released tomorrow. To prepare for that, his four newest singles are definitely worth listening to. They include "Cosmic Cruise" released in May, "More to Come" in June, and both "Whatever Works" and "Sharpen the Sword" in July. It is a part of a strong work ethic that finds the Atlanta native constantly at work, preparing for his next release.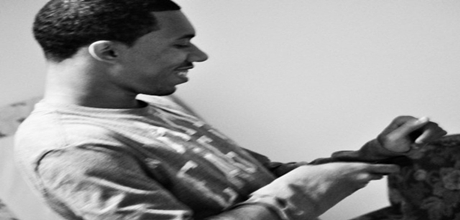 Nolan isn't shy about his ability to work and improve ceaselessly: "For anyone that knows me even in the briefest instant, they can tell you that I never sit back and just rest when a project has been completed or is near completion, and certainly not when it's been released." He wrote that in his one-sheet for Broken Dreams, a full-length released last summer that was the third of his young but bustling career. When Nolan breaks out shortly after the release of Chaos Theory, the gems on Broken Dreams will resurface to a wide array of listeners. Raw but hardly lo-fi, the songs take on a feel that Nolan calls progressive, jazzy, and soulful. The songs never strive for commercialized stardom, instead opting to appear as a cohesive full feature that puts Nolan's beats and flow into the spotlight. A tour-de-force like "Amazing" shows how J. Nolan packs a mean punch with his hypnotizing beats and furious flow, which despite its rapid pace fits cohesively within his imaginative song structures.
My favorite is a song by the name of "Cosmic Cruise". The single's cover art depicts a glowing planet of a serenely blue color, like a beautiful aquatic paradise somewhere in the solar system. It suggests an appropriate locale, as the squiggly synths sparkle and radiate with spastic movement reminiscent of a scyphomedusae. Part electro-pop and part bass-heavy R&B, the song's flow is impeccable. It only takes one listen to this accomplishment to realize how bright Nolan's future is. His producer, One Love Beats, has one just as bright; Nolan's success should propel both of them into the big-time. The chorus to "Cosmic Cruise" sparkles with insane appeal: "Follow me into the depths of an unknown land where no man's ever treaded / The world will get you down if you let it / My words lift you up the to the sky, head-high, we'll give God the credit." But this is a track where an addictive chorus is not the sole selling factor; the verses are delivered with such awe-inspiring rhythmic ability that the song's 4.5-minute length flies by in an instant. Nolan's talent is clear, and if the Nolan-One Love Beats collaboration remains intact they should end up being one of the biggest names in independent hip-hop.
You can purchase a deluxe version of Broken Dreams, featuring both "Cosmic Cruise" and "More to Come", at a discount on GroopEase.
RIYL: Mos Def, Common, The Roots, Nas, Pharoahe Monch, A Trible Called Quest, Q-Tip, Talib Kweli, Jay Electronica, Hi-Tek, Little Brother, OutKast, Method Man, Wu Tang
J. Nolan – Cosmic Cruise (prod. One Love Beats)

J. Nolan – Amazing (prod. No Alias)

J. Nolan – More to Come (prod. Blizz Cartel)