Posted
August 23, 2011 by Tim Osbourne
in Features
Oh Ruin, Eoin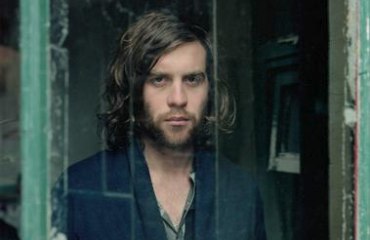 I don't know about you, but I love a nice poetic story about the creation of an equally poetic band. Something that makes the music they present sound all the more home-grown and full of bold character.
Oh Ruin, which is taken from the surname of the band's creator Eoin O'Ruainigh, are a pleasure to write about. O'Ruinaigh began his musical journey in Ireland, later journeying to London where he began to write. Eoin, equipped in the skill of being a luthier, makes his own guitars for the band.
Eoin gave me a copy of Oh Ruin's album when he was on stage with one of his self-crafted guitars, supporting fellow label mates She Keeps Bees. I introduced myself and he asked me only to write nice things, and anything bad I was to leave out. I was slightly anxious to listen on my drive home from the gig, in case my article would end up being a sentence literally comprising band name, genre, and members.
Luckily Eoin's unassuming attitude was proof in the six blissful tracks that filled my Renault with Irish folky delights. His voice has qualities similar to that of Damien Rice and Jose Gonzales. Each track tells a story of hopes, dreams, mischief and the naivety of love in a wistful bluesy style. There's something quite wholesome and wonderful about the texture of his voice, which gets you caught up in a moment of whimsical notion. As an addition, check out some of Eoin's favorite tracks here.
You can download both of Oh Ruin's EPs on Amazon. Swaying comes as standard.
RIYL: José González, Alexi Murdoch, Bon Iver, Nick Drave, The Tallest Man on Earth, Iron & Wine, Horse Feathers, Ray LaMontagne, M. Ward, J. Tillman, The Avett Brothers, S. Carey
Oh Ruin – The Pillow Where Your Head Does Lay
Oh Ruin – Silver Lining (live on BBC 6 Music)

Oh Ruin – Ringsend (live on BBC 6 Music)
MySpace / BUY