Posted
August 2, 2011 by Mike Mineo
in Features
Warm Speakers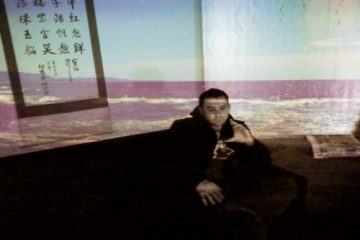 The stripped-down sound of Warm Speakers provides an excellent example of modern-day bedroom pop. Long Island native Patrick Berlinquette follows in the footsteps of names like Washed Out, Neon Indian, and Toro y Moi in crafting a sound full of nostalgia, with '80s electro-pop meshing with several electronic fusions from the '90s onward. For Warm Speakers specifically, Berlinquette touches on the trip-hop/dance infusion perfected by Massive Attack and Portishead. This is especially the case on more subdued efforts, like the hypnotically aquatic and slightly Hail to the Thief-inspired "Where the Comma Lands". A pulsing drum beat is led by a mellow bass as he interweaves several whispery vocal lines, not too far from the dubstep of Thom York/Flying Lotus collaborations. The percussion is not nearly as involved, but the strong vibrating lead is there. It's not a surefire single like the effervescent "The World Around You", but "Where the Comma Lands" is arguably the finest example of Berlinquette's burgeoning production skills.
Berlinquette's potential is on full display for Mezcal Noon, his debut 5-song EP. In addition to the beautifully ambitious scope of "Where the Comma Lands", he offers  a few slightly more accessible efforts that cater to recent trends in electronica. The angelic vocal harmonies and suavely incorporated arpeggio-led hooks of efforts like "The World Around You" and "Waves" fit within the "chillwave" scope of Berlinquette's most recent influences. The appropriately titled "Waves" mixes Berlinquette's vocals as if he were entrenched in an underwater cave, a wonderful contrast to the gleeful whistling and booming brass-synth that fills the nook's surroundings. "Verda" is on the more experimental side purely due to Berlinquette's vocal dominance. He takes on a colorful electro-pop croon reminiscent of Erasure's Andy Bell for the track's majority; it would sound linear if not accompanied by chilling backing vocal accompaniments, a vital accomplishments for many surging artists from How to Dress Well to Wild Beasts. Berlinquette's smooth vocals are one thing. But it's his ability to interweave layers of them with such cohesion and beauty into his mesmerizing compositions that make Warm Speakers so memorable.
You can purchase Warm Speakers' EP, Mezcal Noon, on GroopEase for ONLY $2 over the next 24 hours… I'd get on that. You can also preview the album below:
RIYL: Washed Out, Toro y Moi, Neon Indian, Memory Tapes, Massive Attack, Portishead, Thom Yorke, Radiohead, Flying Lotus, How to Dress Well, Wild Beasts, Erasure,
Warm Speakers – Where the Comma Lands
Warm Speakers – The World Around You

MEZCAL NOON EP by Warm Speakers
Mike Mineo
I'm the founder/editor of Obscure Sound, which was formed in 2006. Previously, I wrote for PopMatters and Stylus Magazine. Send your music to
[email protected]
.