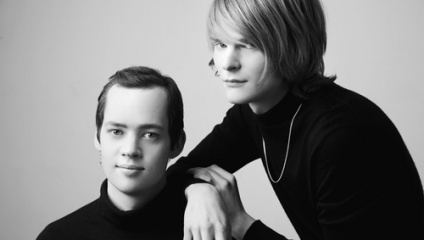 Sweden's electronic-pop scene is renowned not only for its number of impressive musicians per capita, but its listeners' embracing of various temperaments within the style. Many bond over big-time hooks and smooth-as-butter production, with artistic delivery often serving as the divide. Familiarity with even more reputable acts like The Tough Alliance, Robyn, and Lykke Li can tell a listener how distinctive electronic-pop originating from Sweden is; even the darker and icier veins of electro-pop – like The Knife – present an excitably sugar-coated persona knee-deep in tightly tuned harmonies and exuberantly idiosyncratic vocal performances. Of course, many other styles of pop beyond the electronic stylings exist in Sweden, but it's hardly as geographically recognizable as the efforts geared more at the younger, dance floor-ready crowd.
Reasoning for this shouldn't require too much analysis. Like any geographical musical trend, even when dabbling in a universal genre like dance or as broad as "pop" or "rock, a country's most dominant musical influences separates it from others. Some examples, like the British Invasion in the west, are just as predominant in their native country as those they invaded, but Swedish artists still hold some influences very close to heart – artists that are popular abroad, but not to the hugely influential extent as its point of origin. Every music fan is familiar with ABBA, likely to the point of it being the answer to "name the first thing that comes to mind when I say: Swedish music". Their methods of production are echoed in all instances of contemporary pop, but only a handful of artists serve as an ode to their techniques in songwriting.
Lo-Fi-Fnk are a breath of fresh air when it comes to standard pop. Rather than focusing on the latest club trends like some counterparts, the Stockholm-based duo focuses on crafting no-frills pop like their predecessor ABBA – even if Lo-Fi-Fnk's production contains a polish unique to contemporary electronica. This mode of production is incorporated well into key-driven compositions, with bubbly synth pads and automated percussion often serving as the backbone. Think if ABBA came out today, and seemed intent on using modern dance and italo-disco as their primary influence. The bouncy, hook-laden keyboards of their sound has certainly influenced Lo-Fi-Fnk, who have transformed that extremely accessible vein of pop into something more expansive – prepared for everything from extended synth-pop jams with dashes of Kraut-rock ("Forever") to bubblegum-pop pastiches ("Kissing Taste").
Many Swedish musicians tend to be patient perfectionists. Like how Jens Lekman releases material once every few years, this Stockholm-based duo is no different. They released two EPs – We Is in 2002 and (…And the JFG?) in 2005 – several years apart before their debut full-length, Boylife, in 2006. Several homemade CD-R mixes also made the rounds. Their EPs were so strongly received that anticipation for Boylife was prevalent before it was even announced. The duo of Leonard Drougge and August Hellsing caught fire from that point, with songs like "Steppin' Out" and "City" becoming recognizable staples in Sweden.  They have not followed up Boylife until now, with their second full-length, The Last Summer. It comprises several already-released tracks, like "Want U" and "Boom", but is sure to satiate any fan who has waited the past five years for signs of life from Lo-Fi-Fnk.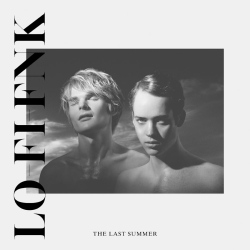 International artists were able to enjoy Boylife thanks to its distribution on Moshi Moshi Records, but it wasn't until their spot on Kitsuné Maison Compilation #6 in 2008 that a surge of western listeners began to fully notice Boylife and the duo. Along with The Tough Alliance's A New Chance and The Knife's Silent Shout putting the geographical trend on the map, the bouncy "Want U" serving as the opening track on the popular indie-pop compilation helped solidify Lo-Fi-Fnk's growing presence internationally – along with giving audiences unfamiliar with Swedish pop a handful of great introductory servings. "Want U" jams off a simple static-y synth, with rhythmic accompaniments being a building force throughout. Its continuously evolving melody would get tiresome if not for the excellent bridge at 02:30, an abstract condensation with a Euro-rave fade-in/out appeal that brings back the initial verse – now expanded upon rhythmically – without it sounding like a retread.
Another popular track from The Last Summer, "Boom" is a nuisance initially; the beginning propels a repetitive verse that sounds too close to dumbed-down, commercial pop. Lo-Fi-Fnk do not sound like they're vying for radio time; their creativity is able to breathe even amidst their highly accessible song structures. So that this intro is dull surprised me… until I realized it was a mere set-up for what would ensue. Its stylistic facelift doesn't take too long to emerge; by the time the pulsating, spastic dancefloor synths overpower the lead, "Boom" assumes a new hybrid: that of energetic, free-flowing electro-thumping pop, devoid of the stale keyboard melody that served as the intro. Another similarly exciting attempt, "U Can Have It", touts a very interesting tone that alternates between flamboyantly sexualized and carnival-like aloofness. The brass-led sampling of "Sleepless" is also notable, serving as one of the most hypnotically contagious efforts on the album.
The Last Summer may feel more like little more than a compilation album to diehard fans, who have heard many of these tracks by now. But for new fans or for those that haven't been invested since Boylife, The Last Summer will prove to be a wonderfully consistent pop release full of fresh ideas and material that should be stuck on repeat. Fans of ABBA and/or Swedish pop and general need apply. You won't forget this one. It looks like their time to make waves internationally, in an even bigger way, has arrived.
RIYL: ABBA, Sally Shapiro, Junior Boys, The Tough Alliance, Is Tropical, Rebecca & Fiona, Le Sport, Sound of Arrows, The Embassy, Icona Pop, Holy Ghost!, CEO
Official Site / MySpace / BUY