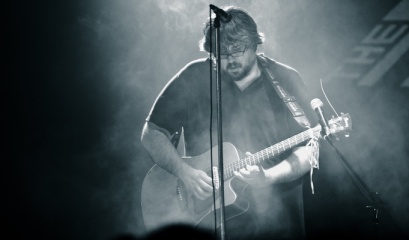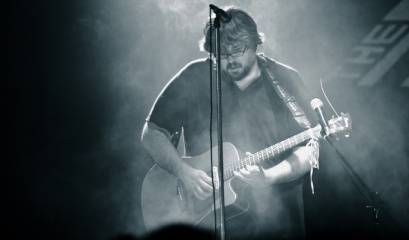 Matt Stevens' instrumental arsenal does not compare to a full-blown orchestra, which can be a challenge for one without the flexibility of vocal accompaniment. Percussion, bass, and guitars are all he needs, with glockenspiel and strings entering the fray occasionally. His two past full-lengths have resulted in a significant online following, who are bound to swoon over his third album, Relic. Recorded after a serious back injury confined Stevens to the floor of his home, the North London-based guitarist has found the perfect medium between individual creativity and odes to legends. Stevens' technical skills are breathtaking, but it's his songwriting and infusion of various genres that separates him from other guitar-based instrumentalists. You are going to hear glimpses of guitarists like Tom Verlaine, Jonny Greenwood, and Katsuhiko Maeda throughout the album, but only occurring in certain sections of his continuously evolving song structures. There is never the sense that Stevens is ripping off renowned guitarists; his songs are so lively and diverse on their own that comparisons are complementary rather than self-defeating.
The Greenwood/Radiohead comparisons are rather evident from the get-go with "Nightbus", a track that touts a leading crisp guitar arpeggio comparable to the legendary group in tone and composition, particularly on efforts like "Arpeggi" and "Street Spirit". To further the matter, the drumming sounds automatic and robotic without being stale, much like Phil Selway; the rhythm section only does more to confirm the fact. You expect Thom Yorke's voice to kick in at any point. By the time the brilliantly infused glockenspiel projects a gentle scale over the richly evolving guitar progressions, it is apparent that "Nightbus" is the perfect opener for an album full of diversity. Some of Stevens' songs may sound like an emulation of some other guitarist at first, but attentive listeners will be rewarded with a songwriter evolved into his own force – even if Relic may be too stylistically schizophrenic for some.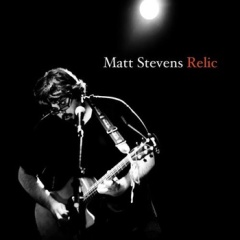 The diversity touches on everything from gentle folk to the sweltering electro-ambience of "Sand (Part 2)". The tinges of Celtic folk in "Rusty" appear as a cross between Zeppelin's folky leanings and World's End Girlfriend's anxiously bustling compositions, which always resonate with a subtle darkness despite such clarity in the production. The latter comparison is more prominent at mid-point, when strings glide over guitars that rival in tempo and frequency to a mariachi-like fervor. Another stylistic exploration, "20 GOTO 10", plays around with static-y Mega Man­-like synths, reaching a satisfying full-bodied approach a minute or two in after some awkward rhythmic dynamics (again reminiscent of Maeda). Its transition to a more pop-punk progression, abruptly followed by a quick arpeggio-based lead, is another one of those excellent moments that is exemplary most of Stevens as a strong songwriter, rather than exclusively as a technical wiz.
For more conventional beauty, look no further than "Rushden Fair". While lush like its Scarborough counterpart, the liveliness that eventually overtakes the delicate ballad-like approach is truly unique. One of Stevens' more minimalistic efforts, "Rushden Fair" is one of the finest examples of perhaps his most prominent gift as a songwriter: transitioning between various conflicting emotions and styles, all done so cohesively that I was often stunned simultaneously at both his technical skill and melodic ability. This track isn't the most technically challenging by any means, but it flows beautifully. Whether melodically rich, instrumentally impressive, or both, the efforts on Relic are all worth multiple listens.
RIYL: John Frusciante, World's End Girlfriend, The Books, Radiohead, Television, Quiet Village, Van Morrison, José González, Junip, Nick Drake, Iron & Wine, Zero 7, Devendra Banhart
.MP3 (9.2 MB)
.MP3 (8.5 MB)
Official Site / Bandcamp / BUY