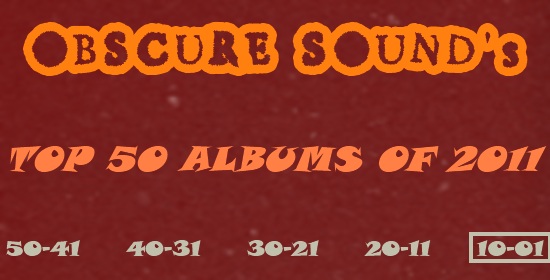 #50 to 41                   #40 to 31                   #30 to 21                   #20 to 11                   #10 to 01
———————————————————————————————-
10. Smith Westerns – Dye It Blonde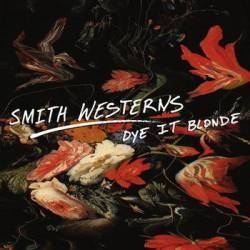 Smith Westerns frontman Cullen Omori remarked that Dye It Blonde was inspired by Brit-pop behemoths of the '90s, a fact that becomes lovably obvious when one listens to it. This is an album filled with the outward looseness and youthful fun of classic Brit-pop records like Blur's Parklife and Supergrass' I Should Coco, with glossy reverb-filled organs and phasered guitar licks that alternate between playfully bouncy indie-rock ("Weekend") and '70s rock ballads ("All Die Young"). Smith Westerns' 2009 debut was on HoZac Records, and its lower budget produced an exciting but less fleshed-out garage-rock sound that nodded to The Electric Prunes and T. Rex more than the Brit-rockers they successfully emulate here. That's not to say the glam of Marc Bolan is entirely absent. The more polished Dye It Blonde makes Smith Westerns sound less nostalgic, but their songs pack a similar assault of guitar and key-based hooks rooted in glam-rock and Brit-pop conventions. Comparisons to Oasis' early material have been made, but Dye It Blonde touts a sound with more bubbly twang and carefree optimism than most Brit-pop of the era. One of the closest references, "Fallen in Love", would place well on the Harry Nilsson/John Lennon collaboration Pussy Cats. Omori's aching voice is already a distant relative of both, with some George thrown in there for good measure, and this twangy rock-folk infusion transitions from to a soaring chorus with prolonged organs and . Throw in a ephemeral guitar solo during the bridge, and it's a structurally straightforward but head-bobbing success with sentiments of both '70s psych-rock and '90s Brit-pop.
An effort like "End of the Night" is certainly more in the Brit-pop tradition, particularly in the rebellious sound of Supergrass' "Mansize Rooster". The bridge is led solely by a timid piano progression, as Omori sings "Everybody wants to be a star on a Saturday night." The chorus emerges when the keys pick up pace and an augmented organ coincides with Omori's increased vocal intensity, where he laments "Oh, it's the end of the night." Using organs to signal a big-time chorus is a common tactic employed throughout the album, though more intuitively on "All Die Young" than others. The organ is a major player from the beginning here, the perfect accompaniment to a ravishing guitar lick that repeats with very little variation, similar in structure and overall sound to Lennon's "Mind Games". The verse is powerful enough that the chorus has no choice but to tame itself. The next verse reveals a developing twang that sets up the song's conclusion perfectly. One of the best moments on the album, "All Die Young" ends with a collision of arena-ready choral vocals and the warm fuzzy organ-guitar interplay that becomes a trademark of the album. With Dye It Blonde, Smith Westerns polished their sound without discarding the influences that made their debut so much fun. The result is one of the most exhilarating rock albums of 2011.
Smith Westerns – All Die Young

————————————————————————————————————————————–
09. PJ Harvey – Let England Shake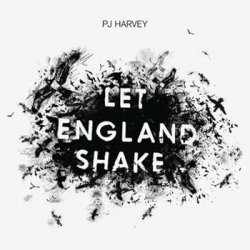 Just as we were mentioning British greats above, here's one herself. PJ Harvey's tenth studio album, Let England Shake, is chock full of wartime narrative cloaked somewhat under infectiously beaming variants of alternative and folk. The album is about war, and it's about England, but like most PJ Harvey it allows the listener to form their own thematic perception. Harvey enjoys narratives with substantive subtext, in this case being depictions of war — both on and off the battlefield — that don't require blatant proclamations of pacifism. "The Glorious Land" has "protest song" written all over it with gospel-like call-and-response maneuvering and its title alone, but it's far from conventional. This song, and Let England Shake in general, is more representative of war's perils than being an outward call to end it. "What is the glorious fruit of our land?" Harvey sings over a repeating acoustic jangle. "Its fruit is deformed children." Harvey collected soldiers' anecdotes and incorporated them with folk tales, nearly making her own descriptions indistinguishable from soldiers of wars' past. She practically assumes the role and is willing to do so. "The Words That Maketh Murder" has a similar protest song feel, though this time it's energized by a bluesy and danceable outro where Harvey repeats "What if I take my problem to the United Nations?" with collaborators John Parish and Mick Harvey. Fun music with bitter and depressing political truths sounds like nothing new, but Harvey being able to accomplish a harrowing narrative while producing songs that are musically interesting and thematically appropriate is, whether directly contagious like "The Words That Maketh Murder" or sultry and developmental like "In the Dark Places", which evolves toward a horn accompaniment and acoustical fury.
The self-titled cut resembles psych-folk with its stringy acoustics, ghostly vocal reverb, and eerie keys that wouldn't sound out of place on a Danny Elfman score. "England's dancing days are done," she sings at one point. "Pack up your troubles, let's head out / To the fountain of death and splash about." That's one of the more direct metaphors for war on the album, and it's made over arrangements that are just as plainspoken. "Bitter Branches" is a great display of the guitar dynamics on Let England Shake, where transitions in guitar tones (rather than the key or melody) are most effective in highlighting Harvey's narratives. Even on tracks where guitar is mostly absent, like on the minimalist piano effort "Hanging on the Wire" and the exotically symphonic "Written on the Forehead", tonal shifts and ingeniously multifarious vocal layer production act as compasses to Harvey's unnerving yet thoroughly entrancing lyrical content. Let England Shake isn't a protest album like most. It doesn't outwardly demand anything. It provides the listener historical context like any written account, but unlike most it also engages in emotional depth that history books cannot accomplish. This is more than just a great album. It's a wonderful piece of art that's timely as it is stunning.
PJ Harvey – The Words That Maketh Murder

————————————————————————————————————————————–
08. St. Vincent – Strange Mercy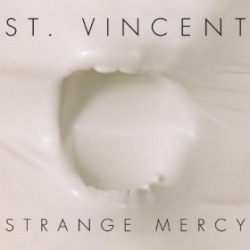 Strange Mercy marks a sonic growth for Annie Clark. More so than ever, she's taking the inherent grandiosity of her instrumentation to its natural conclusion, turning each track into a swelling, jangly, distorted, yet organized chaos, rather than constantly reeling it back in, a reason why some of her earlier material felt half-baked. Clark's signature distorted electric guitars are in full force on most tracks. The exceptions are the title track and the first single, "Surgeon", which is actually one of the weaker songs on the album. But even in those instances, there are portions of each song that weigh heavier than normal. "Cheerleader", a sad journey through Clark's misdirected good intentions, billows back and forth like the inhale/exhale of some psychedelic bagpipe. One of the more cleverly named songs in recent memory, "Neutered Fruit", has a style that can only be described as Clark's own. There are funk and mid-'90s alternative influences evident, but most of it is so well crafted to Clark's tendencies that she makes it her own. And while it sounds like things might slow down around the time "Champagne Year" finishes, Clark sneaks in some Broadway-style, big-band kookiness behind her gypsy-like accordion work on "Dilettante". She follows it up with one of her funkiest songs to date, the infectious "Hysterical Strength".
"Year of the Tiger" escorts the listener out of Strange Mercy with a bizarrely fascinating appeal, much like how "Chloe in the Afternoon" brought us in. A distortion-heavy opening paves the way for more smooth-sailing, a melody that rides on a sporadically occurring acoustic guitar with haunting subtlety. Many artists tend to drown out similar acoustics under the weight of other electrics. Clark's attention to detail shows most in the instances where you can hear the acoustics. Annie Clark has a difficult niche to fill. She straddles the female singer/songwriter and gypsy-punk/lo-fi genres to a stellar degree. The problem is that these two genres don't often intersect, leaving their respective fans weary in appreciating the album as much as they could be. Come in with expectations, and Strange Mercy may disappoint you somewhere along the line. But come in with an open mind and you will hear the beautiful harmonies behind the craziness. Review>>>
St. Vincent – Hysterical Strength

Official Site / MySpace / BUY
————————————————————————————————————————————–
07. Shabazz Palaces – Black Up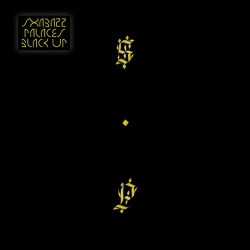 With Black Up, Shabazz Palaces live up to the expectations of their earlier EPs. The duo of Ishmael Butler ('Butterfly' from Digable Planets) and Tendai Maraire have produced an excellent album that plays like a contradiction to the stylistically linear hip-hop prevalent today. In the stunning "Are You…", a jerky key tremolo and several percussive halts lead up to a warbly synth, merely one example of the experimental electronic direction the beats take. Another highlight, "Youology", almost plays like a procession in space, with heavily distorted synths slowly overlapping with percussion and brass stabs influenced by jazz and dubstep. The soulful minimalism on "Recollections of the wraith" pushes forth a suavely subtle bass line under pitter-pattering, fully showcasing the spoken-word potential of the group (which Digable Planets fans are already well familiar with). It's not without a stellar hook, present in a chorus that only fully reveals itself in the final seconds. Just wait for it though; the beautiful thing about Black Up is the brilliant developmental aspects – both rhythmically and conceptually – of their songwriting that gradually overlap to produce something very special. It is one of the superior hip-hop releases of 2011, if not the best.
Black Up is a deceptively simple title to an album filled with sentence-long song names and tracks climbing over the four-minute mark. Upon first listen, Shabazz Palaces can be generally off-putting if you don't know what to expect. The album is mesmerizing in the same way Things Fall Apart is one of the most gripping, excellently crafted albums The Roots have made. The effortless nature heard in song movements and noise manipulations shows how meticulous Butler can be with even the tiniest of details. Henry (Adam Scott), in Showtime's (cancelled) Party Down, is given some advice when working as bartender during a funeral: "Love is like a crock pot; it simmers, at a low heat, for a long time. Fireworks fizzle. You seem like a crock pot." Black Up is definitely a crock pot. It never reaches extreme highs and lows (i.e. Goblin, I AM JUST A RAPPER), instead staying consistently interesting, entertaining and demanding. It all adds up to a layered, cohesive, deconstructive, and innovative hip-hop record that may be the best of 2011.
Shabazz Palaces – Are you… Can you… Were you (Felt)

Shabazz Palaces – An Echo From the Hosts That Profess Infinitum

Official Site / MySpace / BUY

————————————————————————————————————————————–
06. Real Estate – Days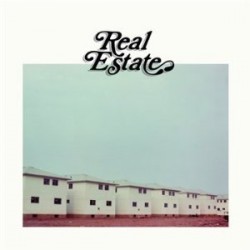 It's so easy to get lost in the hazy brilliance of Days, Real Estate's second full-length that did the unthinkable of surpassing their excellent 2009 debut. Days is an intricately developed album with emphasis on swirling guitar progressions that overlap in the most beautiful forms possible. Although the entire album is accessible, these range in delivery from the capricious indie-pop of "It's Real" to the more developmental "All the Same", which delivers a drugged-out grunge feel somewhere between a tame Cobain and glossy Sebadoh. Even on a track like "All the Same", which stretches over seven minutes, there is an illustrious easy-moving predictability that is rewarding for this particular style. Toward the end of a track, a hypnotizing psychedelic riff takes repetitive control as percussion and bass gently fill the outer edges. The music increases in tempo for several minutes before slowing down and collapsing completely. In a sound like this, where listening to each song feels like a vaporizer hit, shifts in tempo and gradual instrumental intricacies become more prevalent to the listeners' ears. By the final track, "All the Same", the drug-inducing effect of Days has fully worn in.
After growing familiar with Days, time seems to move slower when listening to it, and the interweaving progressions that take place throughout the album no longer seem as intimidating or jumbled. That may be some listeners' initial impression of Days, a sameness that only a substance could enrich. Yet Days produces a natural high, one that becomes known after listening. To experience that, it needs to be stressed that this album is a GROWER. The songwriting is intricate, yet maintains a soft and fragile feel likely indebted to the consistent production. Guitars are shrouded in reverb, but not quite to the point of becoming another dream-pop refuge. The vocals are pushed somewhat back in the mix, but not quite to the point of becoming a complete non-factor. Real Estate's stylistic approach and apt production choices create one of the most enjoyable rock albums of the year. Few come close to the celestial and jaunty beauty of Days.
MP3: Real Estate – Green Aisles

Domino Records / MySpace / Twitter / BUY
————————————————————————————————————————————–
05. The Wind – Harum Scarum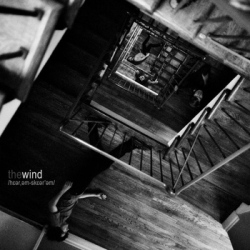 It's telling of a band's ambition when their first full-length is a double-album. The Wind's Harum Scarum is just that. Although there is a modern bite, the album is an authentic re-interpretation of vintage rock, particularly as an ode to late '60s/early '70s songwriters in the idiosyncratic vein of Brian Wilson, Harry Nilsson, and Roger McGuinn. "Hathor" perfectly encompasses every sunshine-filled Nilsson gem, the vocal trumpeting aligning perfectly with crisp island-bound guitar riffs; it is marked by influences that have inspired a variety of recent groups from Little Joy to Vampire Weekend. "Monsters", as the title suggests, is not filled with the glowingly optimistic pop that is throughout much of the first disc – instead opting to show the group's technical chops a bit more. The haunting guitar arpeggios slide seamlessly over a variety of pedal effects – often supported by reverbed tremolo – and craft a haunting feel that serves as a masterful closer to a brilliant album. After the equally jubilant "Marvel Me" continues to introduce the first disc, "Pussyfoot" creeps along with plenty of personality; its percussively old-western beginning makes a wonderfully suave transition to wah-wah guitars and maudlin keys that is supremely Beatlesque, a la "For the Benefit of Mr. Kite". The swanky guitar solo, accompanied by a trembling piano tremolo, concludes the track with perfect maneuvering. The sound of raindrops at the song's end gently transitions to "Oh, Hadihu", a beautiful acoustical serenade with blue-sky imagery that helps solidify this section of the album's psych-pop bliss.
"Come On" adds a fuller-bodied incorporation of soul and blues into the group's sound. Lead vocalist Chad Marshman belts out with gravelly exuberance, like Joe Cocker did on his cover of "With a Little Help from My Friends". It helps carry one of the longer efforts on the double-album, also serving as an interesting contrast to the subsequent "Clemencious". A fast-moving psych-pop effort that flies through a bevy of smart hooks, "Clemencious" is full of the jovially youthful sound that appears as a trademark in Beach Boys harmonies. Another highlight, "Sunshine and Peace of Mind", plays like lost George Harrison ballad, while the dopey horns and rich orchestral accompaniment of "I'ze Born a Rich Man" sound like the meeting of a lively carnival, a Tom Waits narrative, and an outtake from Sgt. Pepper. While Harum Scarum is bound to conjure up ample comparisons to past greats, it does not detract from the excellent songwriting or creative production choices throughout. Starting with immistakeable pop gems like "Hathor" and ending with haunting rock ballads in "Yankee Brig" and "Monsters", this is an album with rarely accomplished feats. Not only does it stay thematically intact throughout its 80-minute duration; it also showcases a form of consistency that double-albums rarely tout. Imagine a collection of greatest hits that, for whatever reason, flowed with the grace and precision of a full-length. That is what Harum Scarum will sound like to admirers to The Beach Boys, Nilsson, and other revolutionary late '60s/early '70s pop headliners. Review>>>
MP3: The Wind – Hathor

MP3: The Wind – Sunshine and Peace of Mind

Official Site / Bandcamp (first disc is free)
————————————————————————————————————————————–
04. Atlas Sound – Parallax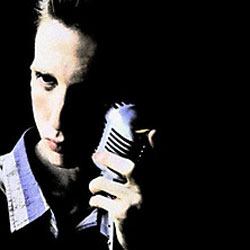 Atlas Sound's new album, Parallax, was written in about one week. Funny how it sounds like the opposite of a rush job. Actual time is hardly a signifier of rushing for Cox; his mode of songwriting involves a trance-like stream-of-consciousness process that usually results in a handful of songs within a day. He has never released a "rush job" as a result, and likely never will. Though Cox's music packs more pop and energy even in his dreamiest psych-ridden moments, his voice assumes a languid drawl most akin to Cass McCombs. Opener "The Shakes" is particularly demonstrative of this. Melody prevails over complexity here, with the pacing of a mid-tempo rocker proving wise with each successive guitar accompaniment increasing in tonal clarity. The structure is traditional, permitting proper emphasis of each addition. Tactful structural choices continue on the gorgeous "Amplifiers", which touts standout percussion that is prickly and exotic. "Modern Aquatic Nightsongs"revisits the breezy tropical feel of "Te Amo" with a darker and more precise grasp. Eerie distorted synths move alongside a lush acoustic progression as Cox contemplates whether love-induced nausea that is worth it. "Is your love like a thousand bells ringing?" he asks. "Is your love bright like a shining golden ring?" The chorus reveals itself with majestic fluidity, Bradford's voice retaining its nonchalant yet subtly emotive tone over warbling synths that could be taken from Hail to the Thief.
Two-thirds into Parallax, it's easiest for listeners to get comfy. The vibrant and accessible "Mona Lisa" is a fleeting acoustic-driven charmer with '70s AM pop influences. It's even complete with mimicked male-female harmonizing – the feminine component courtesy of MGMT's Andrew Vanwyngarden's high-pitched vocals. Apart from the rollicking and soulful "My Angel Is Broken", whose near-gospel approach of choir reverb reveals some excellent hooks while containing one of Cox's most memorable vocal performances, the second half of Parallax is significantly more subdued. Nothing represents this more than "Terra Incognita" and "Flagstaff", some of the most intimate tracks Cox has ever produced. The latter sounds like a lost gem from the '70s psych-folk scene; Robert Wyatt and Kevin Ayers come to mind as the song progresses, especially Wyatt when a glitchy ambience surrounds the final three minutes. The consistently great Parallax another excellent album from a songwriter who has yet to disappoint. Some of his other releases may be more daring or stylistically adventurous, but Parallax contains the highest number of quality songs. Review>>>
Atlas Sound – My Angel Is Broken

MP3: Atlas Sound – Terra Incognita

————————————————————————————————————————————–
03. Tom Waits – Bad As Me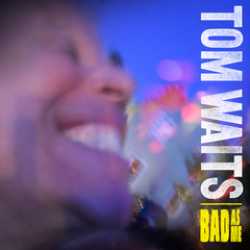 Where to start with this one? The first new Tom Waits material since 2004, Bad As Me is an eclectic collection of what Waits does best: bizarro love songs with a sociologically dark grip, but never ominous enough to forgo a unique sense of humor. Complementing this is a variety of musical backdrops, some the most diverse of Waits' 30+ years career. We have swanky horn-propelled glimpses of blues ("Talking at the Same Time"), sobering accordion ballads ("Pay Me"), yelping rockabilly ("Get Lost"), and cinematic stomps that only Waits is capable of ("Hell Broke Luce"). And that's just touching the surface. As expected, many of these are love songs, but in the bizarre way Waits has always constructed love songs his entire career. Topics range from the very specific – like assuming first-person in the hunt for a mysterious romance in "Kiss Me" – to the universal and broad, like the unavoidable prospect of human (and inanimate) desire on the creaking "Face to the Highway". This effort and many others ride heavily on the guitar stylings of either Marc Ribot or Keith Richards. Both are no strangers to infusing bluesy lines over barren outliers of crackling keys and a whiskey-soaked shiver, which Waits does better than anyone. "The cradle wants a baby, the kitchen wants a pan / The heart wants a certain kind of lover if it can," he sings on "Face to the Highway". He sounds like a regular at the pub, drinking to entertain and never to the point of forgetting his lines or intentions. On "Kiss Me", his moody Ray Charles imitation is resoundingly effective, as is the minimally guiding guitar and keys. Waits sounds like he's glued to his bar stool, and your ears are glued to his voice. It also sounds like he doesn't give a shit whether you listen or not. Gotta love it.
In both his lyrical sentiments and overall delivery, Waits has sounded 62 years old ever since he was 20. Age will never be a factor. This is especially true considering the likes of "Satisfied" and "Hell Broke Luce", some of the most energized songs he's ever released. The former is a rather straightforward effort with quick guitar swipes and stabs of brass, but "Hell Broke Luce" is a stunning centerpiece. Led by a rhythmic wartime procession, a murmured guitar is pushed to the back of each verse to emphasize the drums and voice. Guitars enter prominently into the mix during the chorus and main hook, where Waits barks the song's title over savvy guitar licks and the still-thunderous marching procession. This raucous yet infectious track is on the same album as a delicate acoustic charmer like "Back in the Crowd", which has a backdrop of swaying palm trees and tropical oceans rather than the battlefront of "Hell Broke Luce". With his voice and one-of-a-kind delivery, Waits is able to make Bad As Me stunningly cohesive despite marked differences in atmosphere and feel. For him, it's really nothing new.
Tom Waits – Talking at the Same Time

Official Site / MySpace / BUY
————————————————————————————————————————————–
02. Girls – Father, Son, Holy Ghost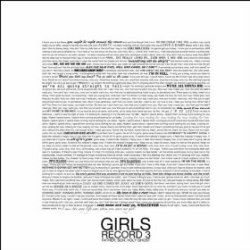 Twangy rock with hints of country and alternative was prominent last year on Girls' excellent EP, Broken Dreams Club. The feel was most notable on the self-titled track and closer "Carolina", both recalling the likes of Ryan Adams and Matthew Sweet while remaining true to Girls' eclectic pop approach. The group explores new territory within this particular sound on their second full-length, Father, Son, Holy Ghost. Its production techniques are in the same field of vision, but with less emotional ferocity than on the Broken Dreams Club EP. While Girls' compositions remain atmospherically rich and engrossing, Father flows more like the infectious pop hybrids from their debut Album. It does so with the layered depth and elaborate stylistic variety of Broken Dreams Club, making Father the most consummately successful Girls album yet. Along with "Die" and "Forgiveness", centerpiece "Vomit" is one of several exceptions to the decrease in emotional complexity; its progression from ominous acoustic minimalism to full-blown progressive guitar-rock takes listeners by surprise at first, but by the time the second explosive verse arrives it plays with natural precision. After several alternations between the calm and the storm, the final two minutes present a new peak for the band. Combining southern-rock guitar theatrics with driving organs and backing harmonies reminiscent of soul, Christopher Owens repeats "come into my heart" over heavenly guitar licks and swaying organs. The guitars, which seem to swap between familial tones every other verse, resonates with clarity akin to acts like The Allman Brothers and The Band, able to cohesively alternate between devastating vocal hooks and lengthy guitar solos in a split second. Owens called Father a spiritual release, and this moment is the most prevalent testament to that.
The success of Girls' looser and less dense material is predictable, but the songs on Father are anything but. The vintage surf-rock echoed on "Honey Bunny" practically prods at Girls' abundance of Beach Boys comparisons. But on many of their efforts – and particularly on the subsequent "Alex" – the blend of gorgeous surf-inspired harmonies and interweaving guitar effects resembles power-pop heroes like Teenage Fanclub rather than stylistic pioneers in the vein of Beach Boys and The Zombies. The most immediately accessible section of the album is the gut, right in the middle. "Vomit" is surrounded by several friendlier efforts. "Saying I Love You" will sound overly contrived to fans of Girls' more daring approaches, but this country-pop charmer is a beautifully constructed gem that rides on the strength of its chorus. "My Ma" is the only track on Father, Son, Holy Ghost that sounds like it could possibly fit onto Broken Dreams Club. Like that release's self-titled track, the percussive shuffle and strong guitar twang are immediate from the get-go. A shrill twang is introduced at the end of each chorus, which initially touts just a distorted rhythm guitar but later expands into organ accompaniments and more varied guitar leads. Just as great as any effort on Broken Dreams Club, "My Ma" is a perfect representation of Girls' evolution into two cohesively intersecting deliveries: power-pop and southern-rock, which is flexible enough in their sense to include the likes of soul and country-pop. There are no leaps required of Girls at this point, only an ongoing effort to organize their wide range of ideas. Father, Son, Holy Ghost features the most fascinating cast of songs yet, all presented with stunning cohesion. It's yet another accomplishment for this San Francisco collective. Review>>>
True Panther Sounds / MySpace / BUY
————————————————————————————————————————————–
01. Destroyer – Kaputt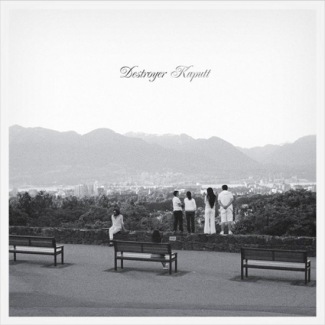 Dan Bejar's ninth LP under the Destroyer moniker, Kaputt, is his most fascinating yet. He plays with everything from spacey electronics to acid-jazz, allowing his adoration for Bryan Ferry and Gil Evans to come into the fold. Bejar credits both as an influence on Kaputt, and although this is far from a jazz release it does retain some aspects of the genre that are amiable even to those opposed to it. Yet at its heart, Kaputt is most fascinated with blue-eyed soul and funk. The addition of saxophones and woodwinds is vital in crafting a wonderfully unique sound, one that benefits from the smoothness of these instruments without sounding anything like Kenny G. Only two songs, "Poor in Love" and "Savage Night at the Opera", play it safe. The latter's synth-heavy funk beat is infectious and oddly comparable to the '80s feel of a track like Ariel Pink's "Fright Night (Nevermore)". But the predictable sounds cease there. The tragic and powerful "Suicide Demo for Kara Walker" brings to mind free-jazz, "Song for America" touches on vintage funk, "Blue Eyes" plays with the best components of soft-rock, and "Chinatown" is a gorgeous meshing of acoustical folk and ambient electronica with tactical pairings of brass with airy synth effects. Despite the wide array of deliveries, Bejar has never released something this eclectic with such cohesion. You can expect the funky bass lines and bursts of brass on most tracks, but they are all applied differently.
Bejar introduced orchestral and electronic aspects to his "European Blues" on 2004's Your Blues, a critically acclaimed effort that advanced Bejar's cult following. These ideas are now fully developed, and it has resulted in the best album of 2011. The Kaputt tour involved an eight-piece orchestra for good reason, as the orchestral elements on Kaputt are creatively methodical. The arrangements lack the discordance and superfluous nature of most attempts at creative fusion. Instead, the combined elements breathe life into songwriting that is already great to begin with. It contributes to the wide-reaching appeal of Kaputt. Whether your interests lie in infectious folk-pop, spacey electronica, or improvised jazz, there is no getting around the sheer number of quality songs this album has to offer. Bejar's songwriting has reached its full expansion point, perhaps defined best by centerpiece "Suicide Demo for Kara Walker", one of the greatest songs of Bejar's career.
This eight-minute epic begins with a Kraftwerkian sphere of gauzy synth ambiance. This arrangement is intrinsically beautiful even without the subsequent accompaniments, specifically the softened bass and sweepingly melodic woodwind that emerge later. Bejar references Ryuichi Sakamoto's "Merry Christmas Mr. Lawrence" as one of many mumbled influences, and you can hear it in the ambient nature of the track's beginnings. After the intro, a flute carries a whimsical suaveness in its arrangement, similar to the use of bass throughout the album. He combines aspects of acid-jazz and ambient electronica with irresistible facets of contemporary folk with seamless maneuvering, maintaining structures of pop music while advancing the overall composition. One can tell the flute-led introduction of "Suicide Demo" is merely building up to an even bigger moment, revealed as the emergence of Bejar's voice over a funky-heavy bass line. He carries this segment for several minutes, complemented by Vancouver native Sibel Thrasher on vocals, which are used with excellent proportion on the album. They are never overwhelming or self-detracting. The theatrical tone of her voice may have diluted some songs if applied too much, but longtime Destroyer producers David Carswell and John Collins have done a remarkable job with this and many other delicate facets of Kaputt.
By the time one reaches "Bay of Pigs", the 11-minute closer, Bejar's preferred style for Kaputt is evident. Funk, soul, and rainy-day smooth jazz are the most topical at hand, yet "Bay of Pigs" does not tackle any of them. This track, which was released prior as a version without Thrasher's ending vocals on 2009's Bay of Pigs EP, finds Bejar's fascination with "ambient disco" taking full storm. You can hear this already on some moments in "Chinatown" and "Song for America", but it shows its full embodiment here. There are plenty of references to the starry sky, the diseased lighting of discotheques at night, and watching ships disappear from the pier while you're drunk at 3AM. The initial late-night feel with twinkling synths and whirring pads is appropriate, to say the least. When Bejar allows the track to explode with flurry of glossy synths, the full picture is painted. "I think about you often, off in the desert, laughing your head off in the forests of the night," he sings here, the imagery and backing soundscape at perfect pacing. It's a brilliant piece of songwriting even with its ambiguity, just like the majority of tracks on Kaputt. Bejar has finally made his masterpiece.
Destroyer – Suicide Demo for Kara Walker

Merge Records / MySpace / BUY